The meeting was also attended by Huseyn Guliyev, Azerbaijani Ambassador to Uzbekistan.
The sides discussed prospects for further expansion of cooperation and implementation of joint projects in the field of media, the conduct of an exchange of experience, as well as participation of journalists from both countries in joint training courses. To that end, a memorandum on cooperation was signed in the Tashkent-based International Press Club between the relevant agencies of Azerbaijan and Uzbekistan.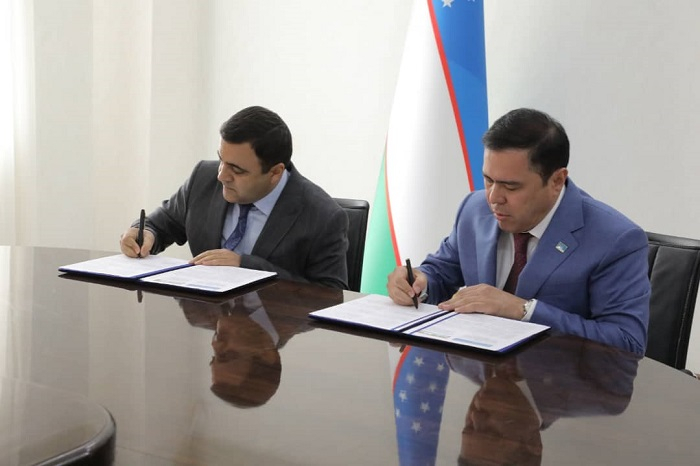 The signing ceremony was attended by Ellada Aliyeva, department head at the UNEC Research Foundation, and distinguished guests from Uzbekistan.
Furthermore, IEPF President Umid Mirzayev and Rector of Journalism and Mass Communications University of Uzbekistan Sherzodkhon Kudratkhoja signed two memorandums. Documents on cooperation between the Uzbek University and press clubs of the two countries were also approved.
Another memorandum on cooperation was signed by Sherzodkhon Kudratkhoja and Samir Abbasov, Director of the Azerbaijani Cultural Center named after Heydar Aliyev in Uzbekistan.
The parties further agreed to promote both countries, boost cooperation in the field of media, arrange joint conferences, media tours and Azerbaijani language courses for Uzbek journalists, as well as provide books and publications about Azerbaijan to the Tashkent-based International Press Club and Journalism and Mass Communications University of Uzbekistan.
During the signing ceremony, Samir Abbasov highlighted that the Uzbek media provided significant support to Azerbaijan in the information field during the 44-day Nagorno-Karabakh war as a result of a joint project of the Azerbaijan Cultural Center and the Uzbek media. Abbasov also noted that most of the articles were published in Uzbekistan in comparison with other foreign countries highly appreciating the mass media's support to Azerbaijan's just stance during the war. He thanked the Uzbek side and expressed satisfaction with the further expansion of new cooperation.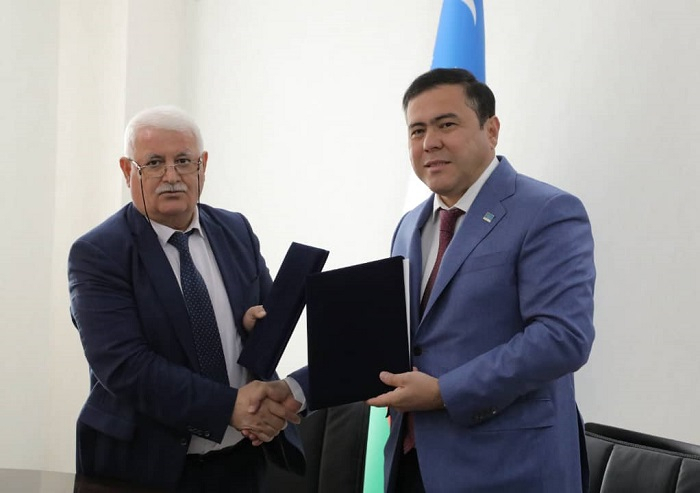 Sherzodkhon Kudratkhoja highly appreciated the new cooperation emphasizing the special attention paid to cooperation with Azerbaijan. He also praised the cooperation with the Azerbaijan Cultural Center in this direction.
President of the IEPF Umid Mirzayev stressed that as a result of the signed documents, the cooperation between journalists and media organizations of the two countries will reach a new level in the future, and closer ties will be established.
More about: Azerbaijan Uzbekistan