The sides hailed the developing cooperation between the two countries and exchanged views on strategic relations.
Stressing the importance of the documents signed between Azerbaijan and Serbia, the sides said these agreements will contribute to the expansion of bilateral ties.
The Serbian leader asked Minister Bayramov to convey his invitation to Azerbaijani President Ilham Aliyev to pay an official visit to Belgrade.
They also exchanged views on international and regional issues of mutual interest.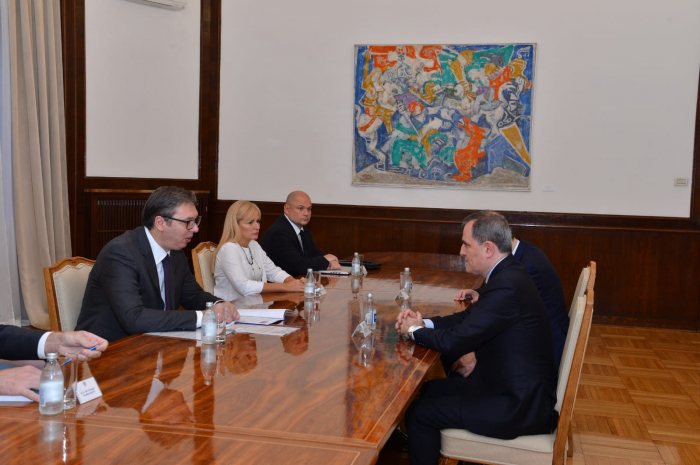 More about: Azerbaijan Serbia