Soldiers carry wreaths as they attend a commemoration event at the Thiepval memorial to mark the 100th anniversary of the Battle of the Somme in Thiepval, northern France (1 July).
1.
A child leans on the coffin of his uncle, suicide attack victim Hamidullah Safar in Istanbul during his funeral two days after a suicide bombing and gun attack targeted Istanbul`s airport (30 June).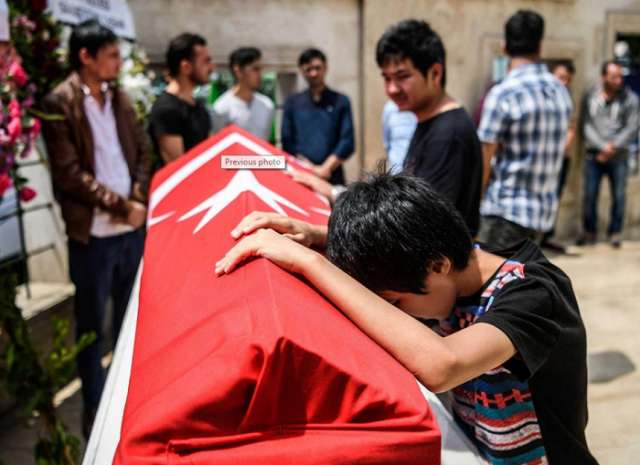 2.
Activists of right wing religious organisations shout anti-Bangladesh government slogans during a protest rally in Kolkata. Hundreds of activists shouted slogans against the government of Bangladesh to mark their protest against the recent killings of religious minorities, specially Hindus, in the neighbouring country of Bangladesh (30 June).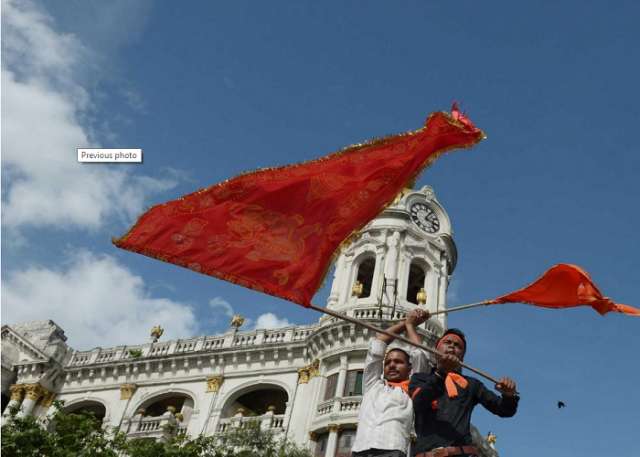 3.
Workers cleaning algae on a beach in Qingdao, east China`s Shandong province. The algal phenomenon, an annual occurrence in Qingdao, is usually caused by an abundance of nutrients in the water, especially phosphorus, although the triggers for the enormous blooms which began to appear in the Yellow Sea in 2007 remain uncertain (29 June).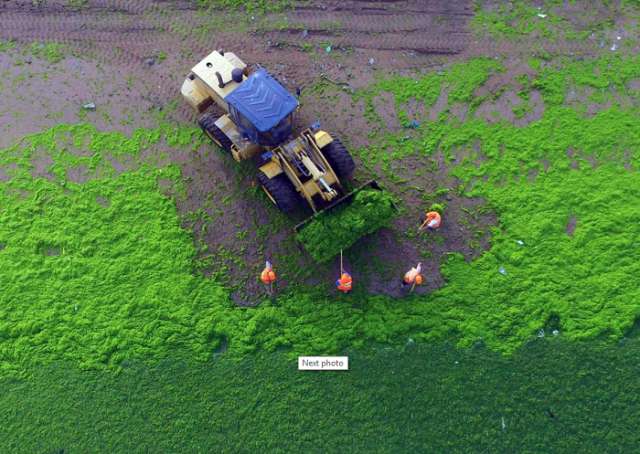 4.
Motola, the elephant that was injured by a landmine, wears her prosthetic leg at the Friends of the Asian Elephant Foundation in Lampang, Thailand (29 June).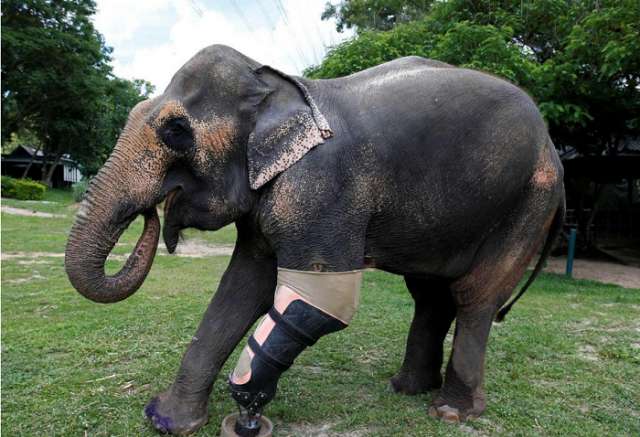 5.
An injured woman covers her face as she is carried by paramedics into ambulance at Istanbul Ataturk airport, Turkey, following a blast. A triple suicide bombing and gun attack has killed at least 36 people, including foreigners, with Turkey`s prime minister saying early signs pointed to an assault by the Islamic State group (28 June).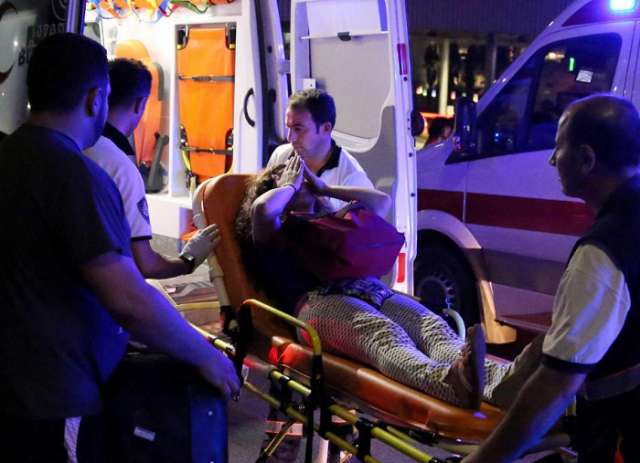 6.
Women pose with guns in front of journalists in the Christian village of Qaa, where suicide bomb attacks took place, in the Bekaa valley, Lebanon ( 28 June).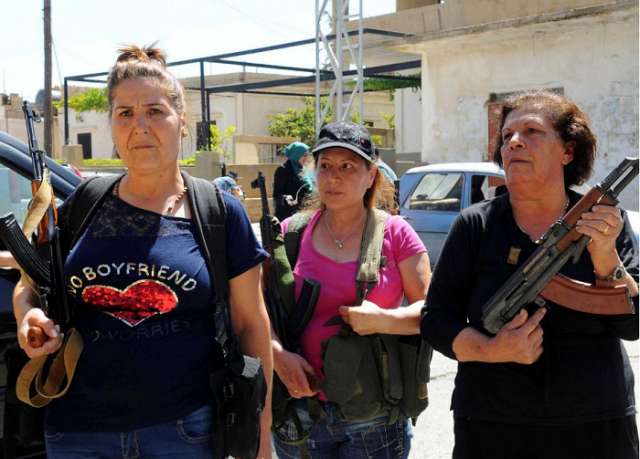 7.
French anti-riot police officer detain a man during a demonstration against controversial labour reforms in Paris (28 June).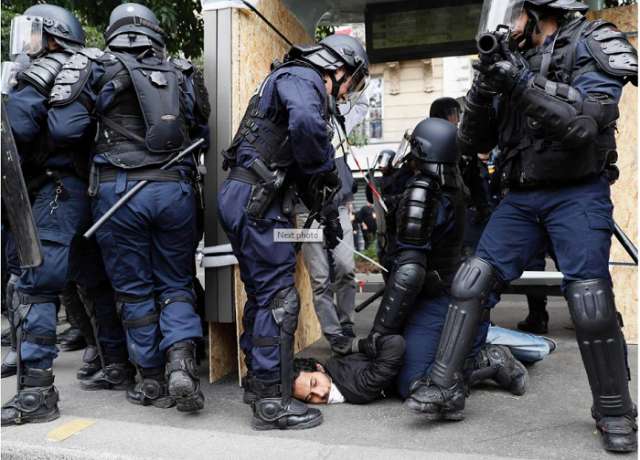 8.
Fishermen use a fire to attract fish on a traditional fishing boat in New Taipei City, Taiwan (27 June).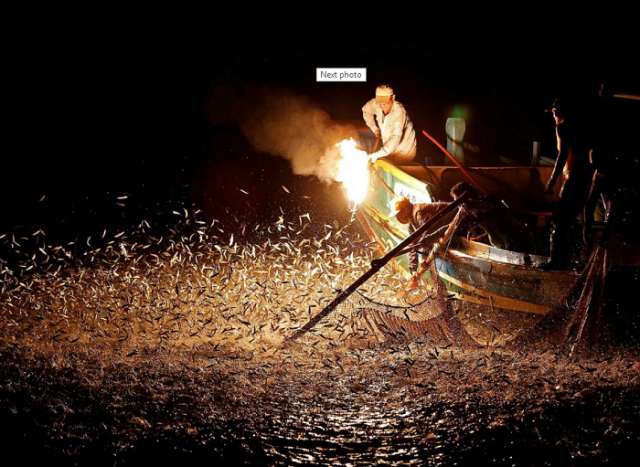 9.
Members of Iraqi police forces celebrate on a street in western Fallujah, 50 kilometres (30 miles) from the Iraqi capital Baghdad, after Iraqi forces retook the embattled city from the Islamic State group (27 June).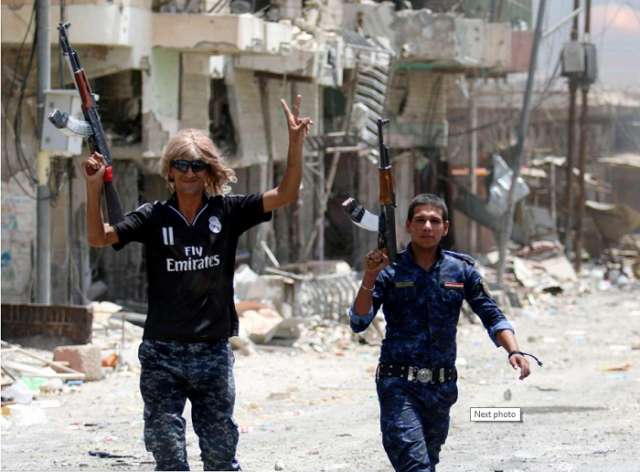 10.
A man practices his contact juggling skills in Manila, Philippines (25 June).