From students sporting mullet haircuts and flares to colourful VW Beetles careering down tree-lined avenues into central Tehran - surprising images of Iran, taken before the revolution, have emerged online.
The stunning photos of life across the vibrant country in the 60s and 70s portray a seemingly cosmopolitan kingdom on the brink of change.
Locals are pictured doing the `Tehran twist` to Iranian rock `n` roll bands, families sunbathe by a swimming pool and mosques and bazaars still popular today are also caught on camera, revealing the tension between modern and traditional influences tussling for supremacy.
The 1979 revolution saw the ousting of King Shah Mohammad Reza Pahlavi and the instalment of Ayatollah Ruhollah Khomeini - a shift that would have long-lasting and far reaching implications.
In 2015, following a historic nuclear deal and the lifting of economic sanctions against Iran by the US, the UK, France, China, Russia and Germany, many travel industry experts have pointed to the epic scenery and rich cultural attractions of the country as ripe for tourist exploration this year.
Now as the international gaze rests on Iran once more, MailOnline Travel rounds up some archive images of this fascinating country, which has long been shrouded in mystery and misunderstanding.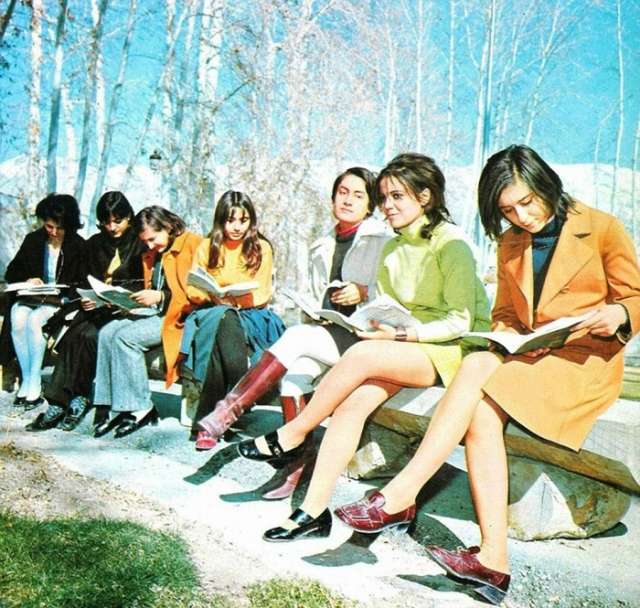 Promise of a vibrant future: Female students at Tehran university in 1971 read their books in the sunshine while wearing bold miniskirts and contemporary fashions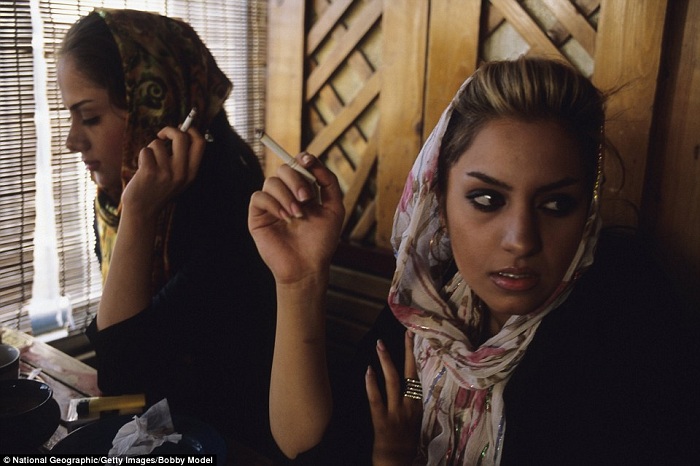 Female students wearing head scarves and make-up are pictured relaxing with cigarettes in a cafe in northern Tehran in 1972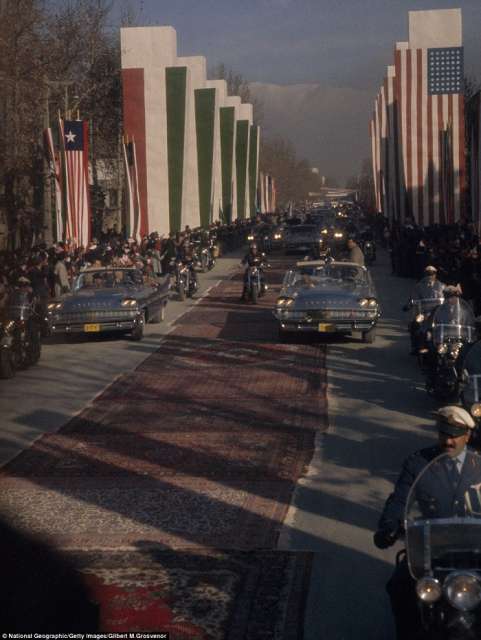 Rolling out the red carpet: Persian rugs line the road for President Eisenhower`s motorcade in Tehran in 1960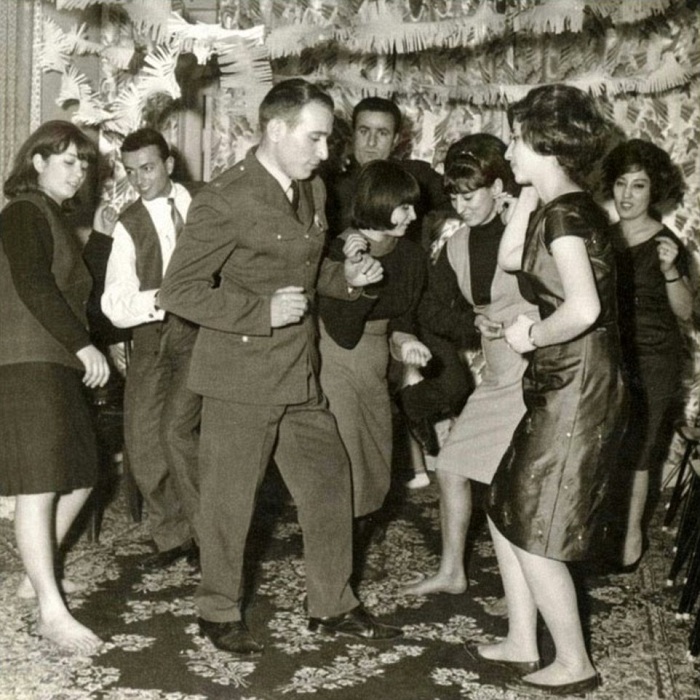 This snap from the 1960s shows glamorous locals kicking off their heels to do the Tehran twist to Iranian rock `n` roll music of the day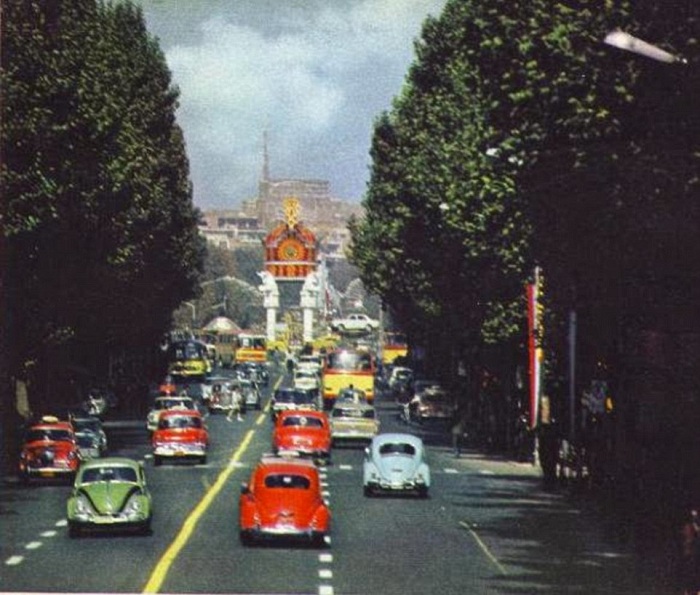 Colourful VW Beetles career down tree-lined Pahlavi avenue, which leads to Vali Ahd Square, in the 1960s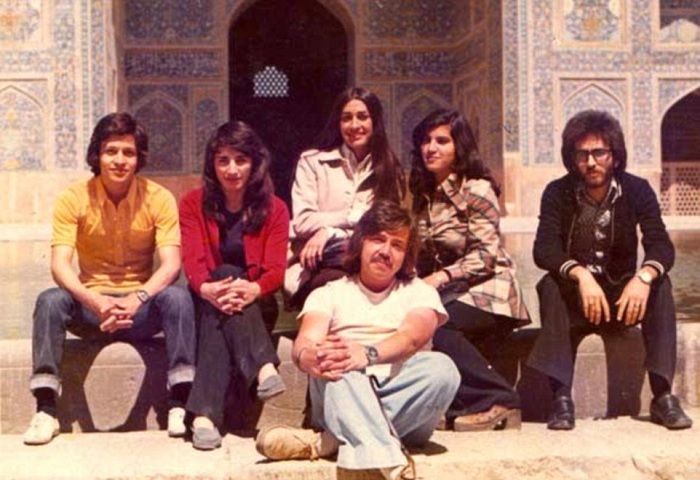 Sporting mullet haircuts and flares, a group of friends at Tehran university pose together in the 1970s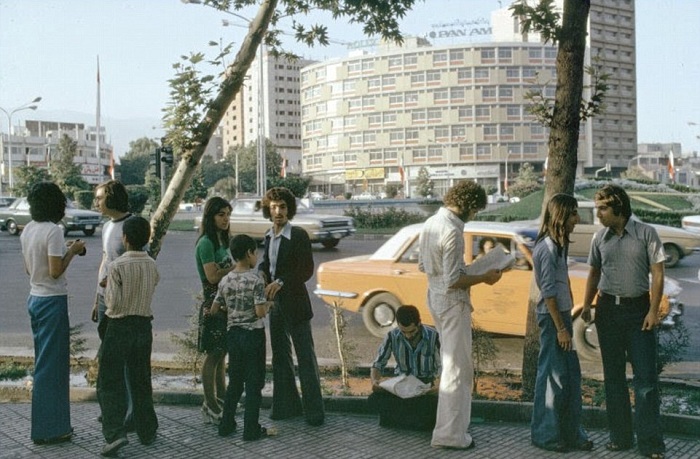 In a 70s street scene that could have been easily taken in the United States, Iranian youths in flares socialise on a sidewalk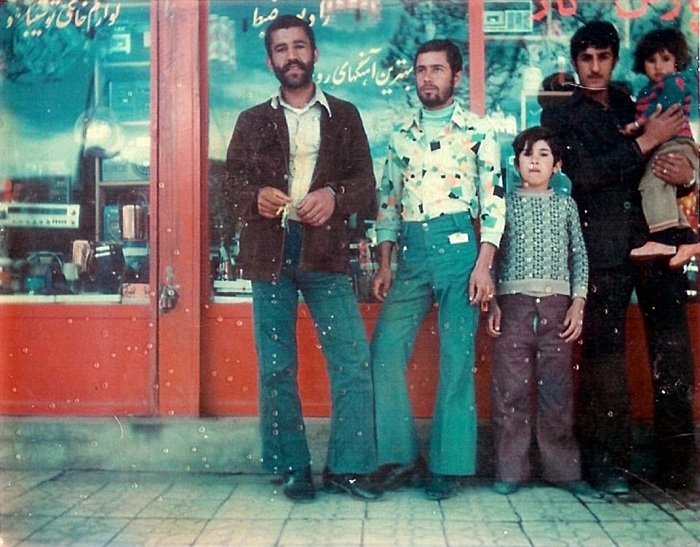 Bang on trend: Stylish locals from the 70s pose together in front of a shop in high-waisted flares and wide collared shirts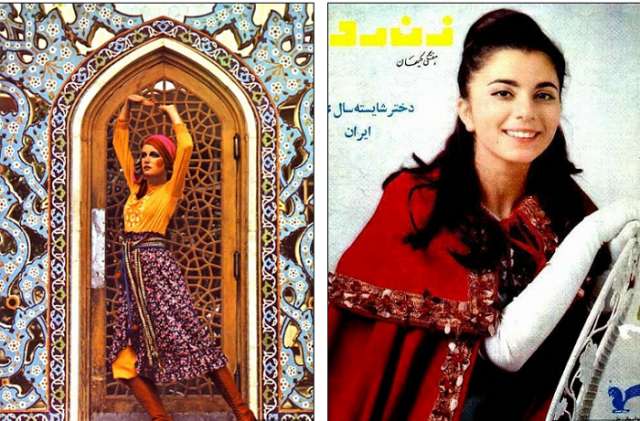 A bohemian 70s album cover from Persia (left) and an image of Miss Iran 1967 Shahla Vahabzadeh (right) show the relaxed fashions before the revolution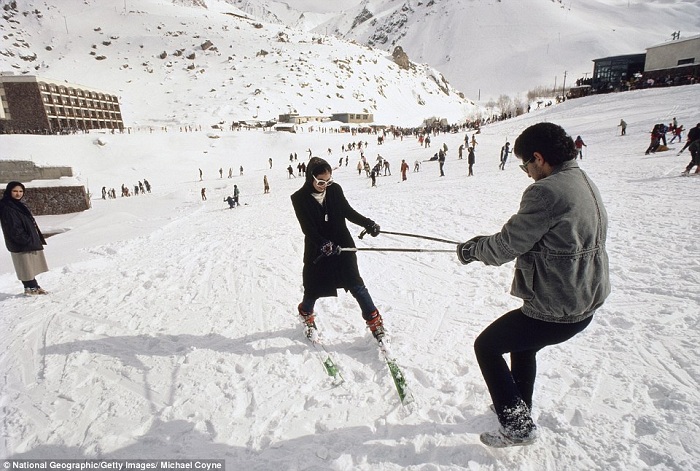 Playful mixing: A couple breaks the rule of segregated slopes at Mount Dizin, Iran, in 1972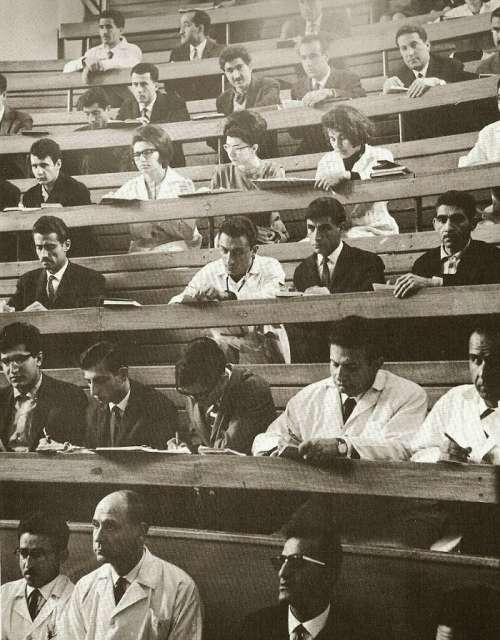 Male and female medical students at Tehran University listen intently during a lecture in the 1960s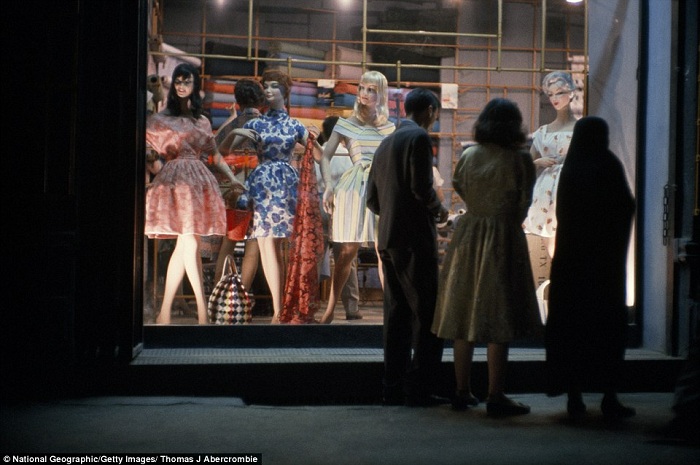 Clash of traditional and Western influences: A woman in a chador window-shops with a couple in Western clothes, Tehran, in 1972



An octagonal swimming pool at the guest house of the Iranian National Oil Company near Ahwaz provides relief when the temperatures rise above 100 degrees, pictured here in July 1971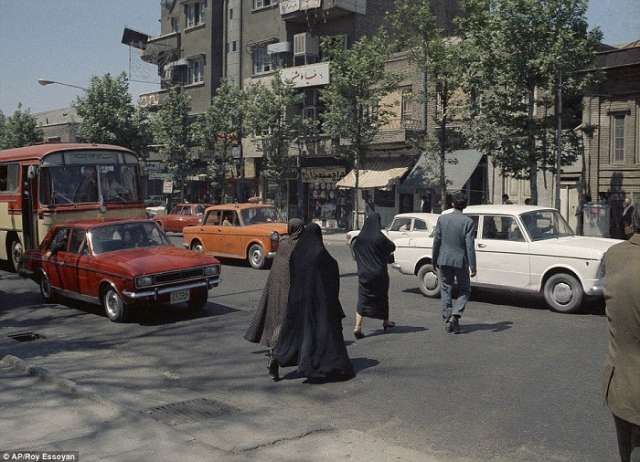 A street scene showing pedestrians threading their way between bumper-to-bumper traffic in Tehran in June 1970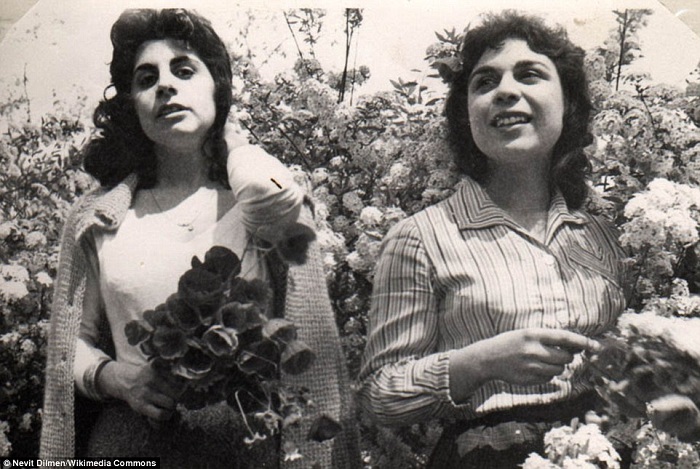 During king Shah Mohammad Reza Pahla`s reign Iranians wore Western fashions. Here women pick flowers in the 1960s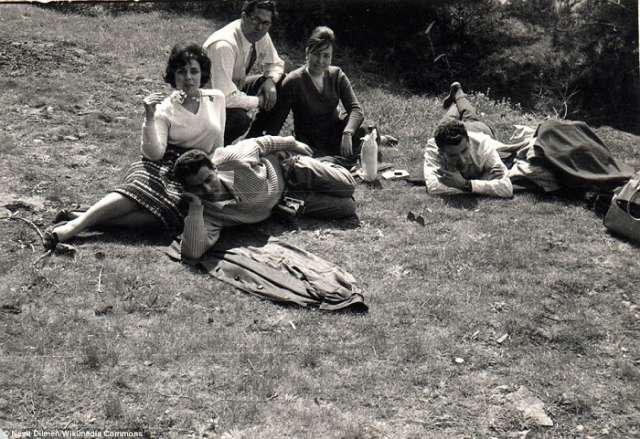 Sexes mixed freely as depicted in this shot of a group of young adults relaxing in the sunshine in the 1960s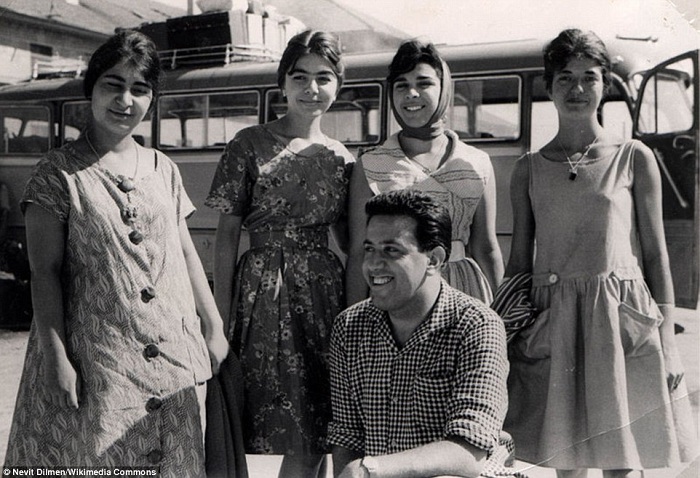 A stylishly attired group in contemporary 60s clothes pose up and smile for the camera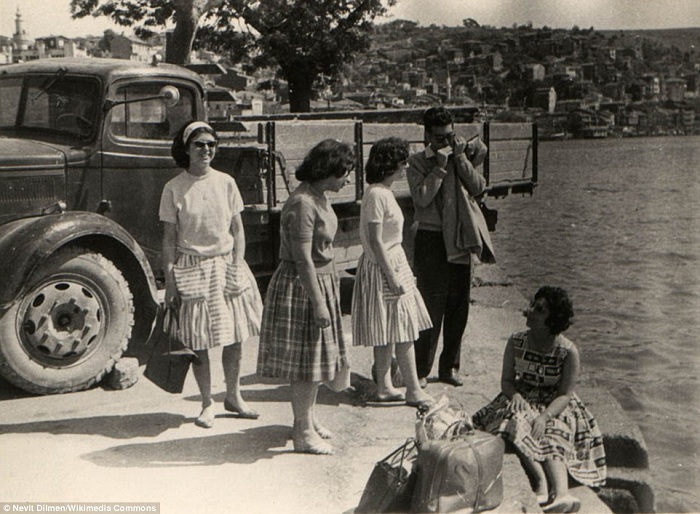 Life`s a beach: Families and friends relax by the water`s edge during an excursion in Iran in the 1960s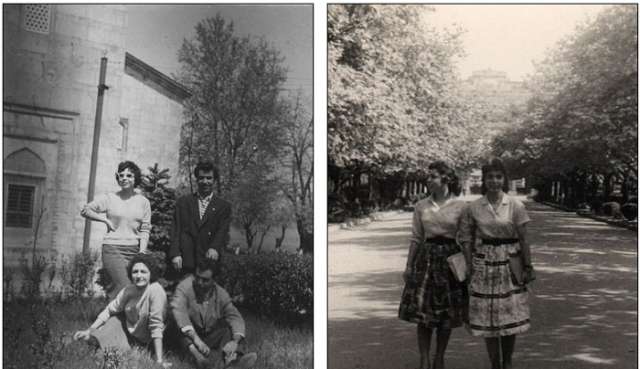 A pair of women walk down tree-lined promenades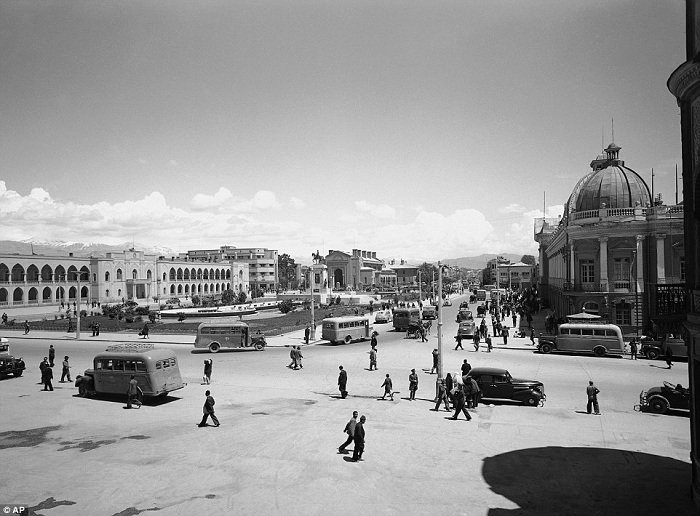 Salad days: Youngsters relax in the long grass (left) and walk down tree-lined promenades (right) in the 1960s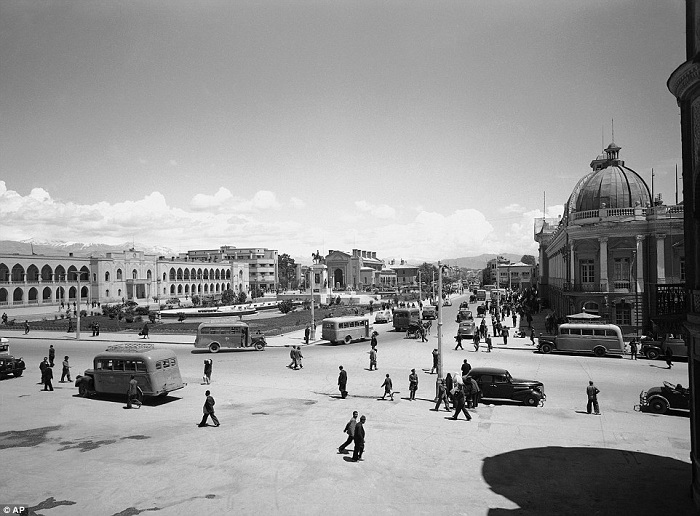 Sepah Square, the main square in Tehran, looks strikingly different with just a smattering of cars in this black-and-white shot dating back to 1946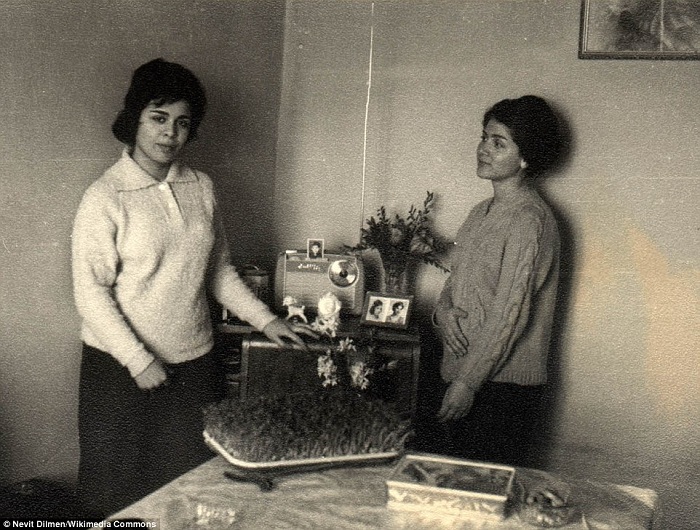 Two women wearing their hair in beehives stand proudly before their wireless radio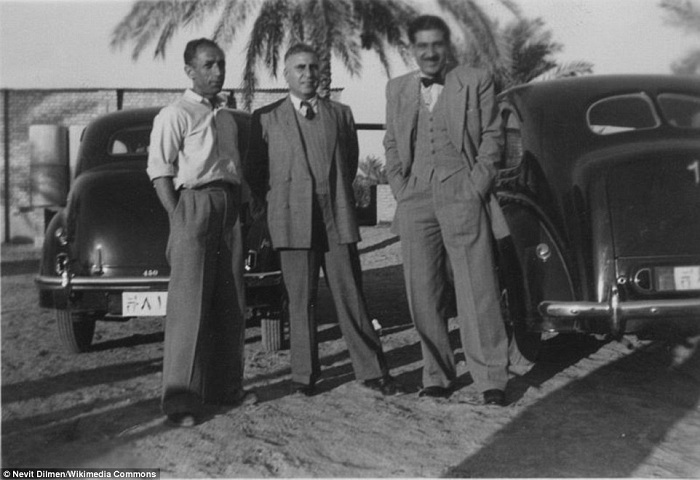 A group of smartly dressed men pose in a palm-fringed park, standing before their classic cars
/Daily Mail/