The 55-year-old Nemtsov, a former deputy prime minister and prominent critic of President
Vladimir Putin
, was shot dead on a bridge near the Kremlin late in the evening of February 27, 2015, as he walked home with his girlfriend from a restaurant.
Investigators have charged several Chechen men with the murder, but lawyers for Nemtsov's daughter said the investigation had failed to uncover who ordered the shooting.
Putin has said that he supported the investigation into Nemtsov's murder.
"We gathered here to demand bringing of
Boris Nemtsov
's killers to justice, not only its performers but also its organisers and those who ordered it," Ilya Yashin, a Russian opposition activist and an organiser of the march, said.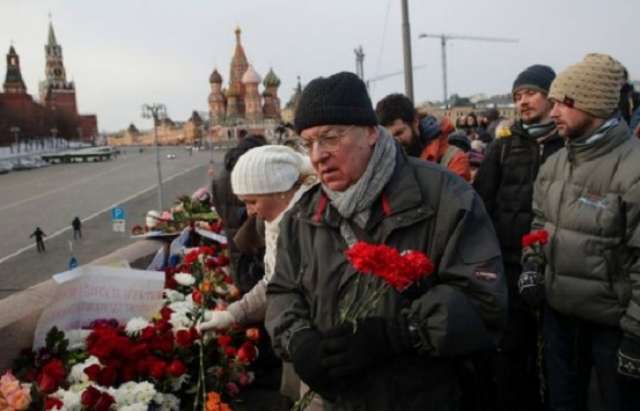 "We gathered here to demand political reforms and release of political prisoners."
The march coincided with the release of an anti-Kremlin activist Ildar Dadin from a Siberian prison on Sunday. He was the first person jailed under new rules that made some forms of non-violent protest a criminal offence.
The authorities blocked off several streets in central Moscow for Sunday's event, sealing in the marchers with metal fencing guarded by police.
Police put the number of marchers on Sunday at 5000, but a group of voluntary observers said there were more than 15,000 demonstrators.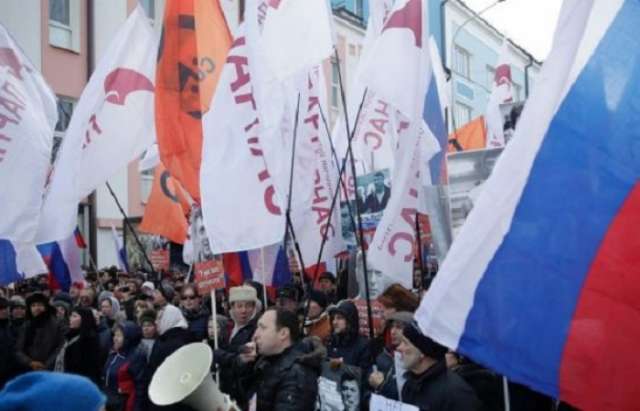 The march gathered together political parties and opposition movements. "
Boris Nemtsov
is a hero of Russia," read one banner.
Nemtsov had authored an excoriating report on Putin's rule and, shortly before he was killed, had been working on a report examining the Russian military's role in Ukraine.
More about: