It has been relaunched with several new destinations, allowing users to learn about different parts of our planet. Help from NASA and other research institutions has helped to put even more detail into the program.
Gopal Shah, project manager for Google Earth announced the new changes in an official blog post.
"Today we're introducing a brand-new version of Google Earth - on the web and Android - two years in the making," Shah said.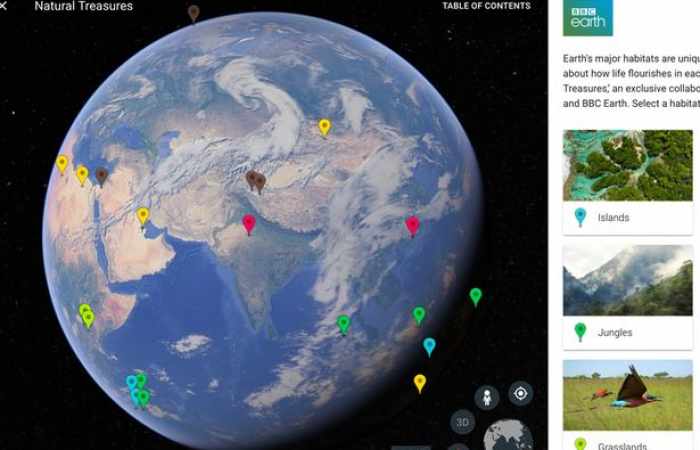 "With the new Earth, we want to open up different lenses for you to see the world and learn a bit about how it all fits together; to open your mind with new stories while giving you a new perspective on the locations and experiences you cherish."
Here's a quick breakdown on what you'll be able to do in the new version.
Use the BBC's knowledge

Google has teamed up with the Beeb's National Treasures series to give information on wildlife in six different habitats across Earth.
Islands, mountains, jungles, deserts, grasslands and cities are all covered and will show footage from the Planet Earth series.
Feel lucky

Just like with its search results, you can now click the famous "I'm Feeling Lucky" option in Google Earth.
Hitting it will take you to "somewhere unexpected" and provide you with information about it.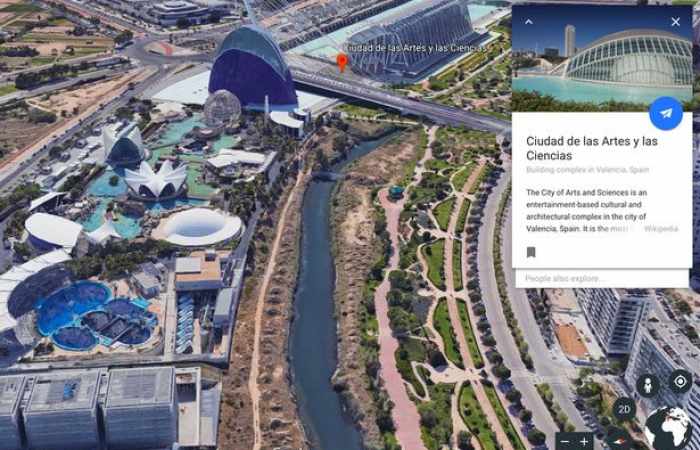 Google says it has curated 20,000 different locations that could be selected.
3D snapshots

Several locations - such as the Grand Canyon - are now available to explore in 3D.
Users can view it from all angles and share views quickly with friends and family on social media.
Homeward bound
Cultures from around the word have been represented through a series of interiors in Google Earth.
As well as scanning locations, you'll now be able to see how different people live by looking inside their houses.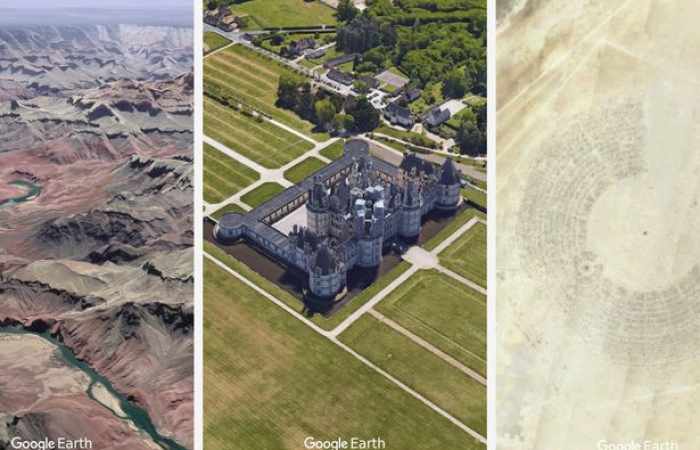 "You're invited to step inside a Peruvian chuclla, a Bedouin tent and a Greenlandic IIoq, and meet the people who live there. Check back to visit more homes in the coming months," said Shah.
How can I get it?

At the moment the new Google Earth is only available as an Android app, or through the Chrome browser on a desktop.
Google has confirmed that an iOS version is coming in the near future. Other browsers will also be supported.
More about: #Google