The forum, organised by China's main newspaper People's Daily, was attended by over 300 media organisations from 127 countries to share and exchange ideas on BRI. AzVision's sister website Femida.az's editor, Gunay Arda represents Azerbaijan in the forum.
Zhang Ping, National People's Congress Standing Committee Vice Chairperson, Yang Zhenwu, President of the People's Daily, and Gansu Provincial Party Committee Secretary Lin Duo all attended the opening ceremony and delivered speeches.
Zhang pointed out that the Belt and Road Initiative, proposed by Chinese President Xi Jinping, conforms to the trend of development. The media cooperation forum serves as a platform for communication and mutual learning among journalists, politicians, business people, and scholars from around the world.
Yang pointed out that the People's Daily started the annual media forum in 2014 to build an information highway, expand "circle of friends," and enlarge "concentric circles" of cultures through media cooperation.
Media plays an important role in enhancing people-to-people communication, Yang said, adding that news sharing, policy studies, information integration, and business exchanges should be strengthened to build bridges between cultures and embrace a brighter future.
Lin remarked that Gansu was a strategic channel with commercial importance on the ancient Silk Road. As one of the earliest regions in Chinese history to conduct economic and cultural exchanges, the province has contributed greatly to the cooperation between China and the Western world.
Lin recognized the efforts made by Gansu during the construction of the Belt and Road, saying that fruitful results have been reaped. He hopes that media from each country could place more importance on the Belt and Road, and gather positive energy to create a community of shared future for mankind.
In 2013, Chinese President Xi Jinping proposed to jointly build the Silk Road Economic Belt and the 21st Century Maritime Silk Road for win-win situation especially in terms of economic growth.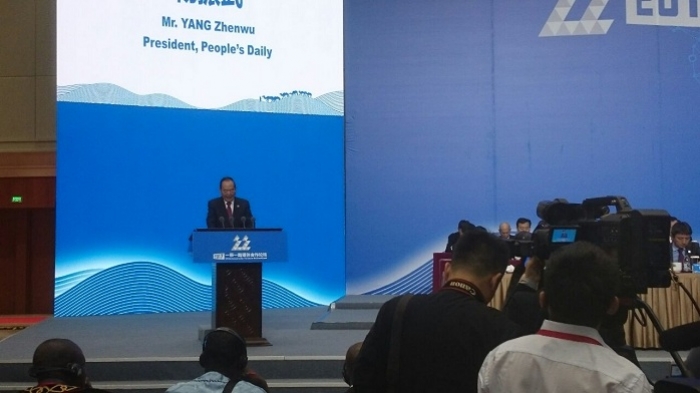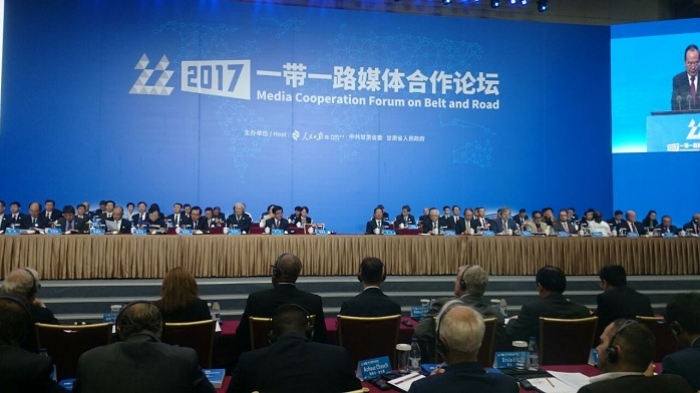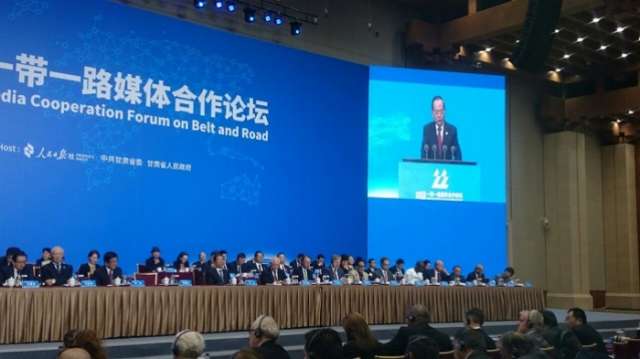 More about: #China