Noting that the current cooperation in the field of defense is increasingly developing, the sides stressed that military relations between the two countries based on mutual trust play an important role in ensuring peace, stability and sustainable development in the region, as well as the in provision of well-being of our peoples.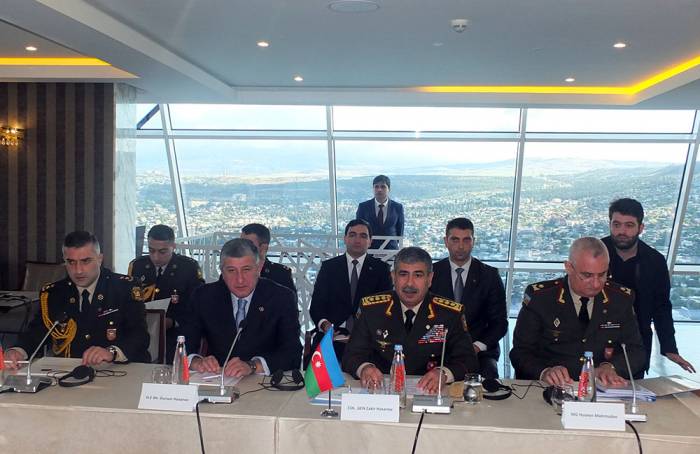 The meeting expressed support for Azerbaijan's fear position in the settlement of the Armenian-Azerbaijani, Nagorno-
Karabakh
conflict and re-emphasized the importance of developing military cooperation, including as countries that oppose terrorism and separatism, as well as mutual support in these issues.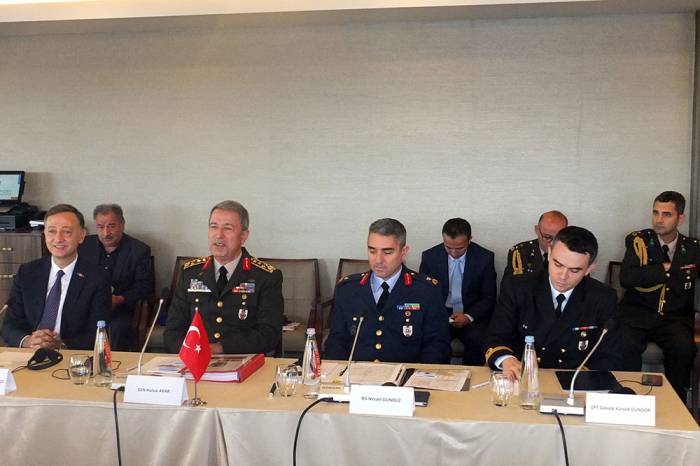 The significant role of the Armed Forces of the two countries in ensuring stability, including the security of regional projects in the South Caucasus, was emphasized, and the importance of strengthening bilateral military relations and conducting regular exchange of experience was stressed.
During the meeting prospects for cooperation in the military, military-technical spheres and in the field of military education were discussed, the need to involve Georgia in military exercises conducted between the two countries was emphasized, and a wide exchange of views was held on other issues of mutual interest.
More about: #Zakir-Hasanov #Hulusi-Akar #Azerbaijan #Turkey