The warship dubbed "Separ"(shield), was launched in Iran's northern port of Anzali, during a ceremony attended by the country's defense minister, Brigadier General Amir Hatam, the state-run IRINN TV reported.
Separ is an Iranian-made Kaman/Sina class missile boat that is equipped with 4 C802 SSM anti-ship missiles, 1 Fajr-27 76 mm dual-purpose gun and one 40 mm anti-aircraft gun.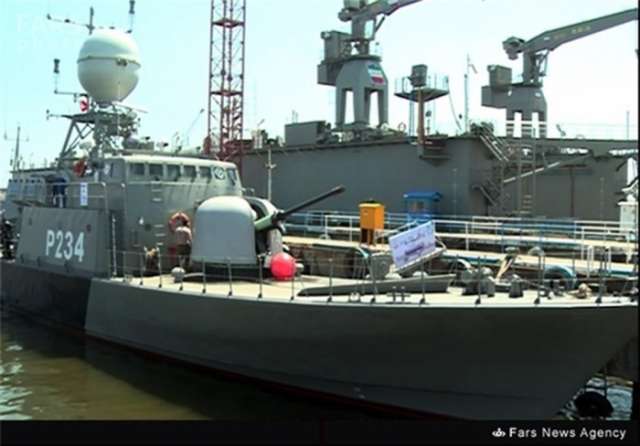 By launching Separ, the number of Iran's compat vessels in Caspian sea increased to six.
Last week, Iranian Army's Navy Admiral Hossein Khanzadi said that adding Separ warship to flotilla of the Iranian Navy in the Caspian symbolizes authority of the Islamic Republic of Iran at sea.
In addition to Separ, a combat vessel overhauled by Iranian experts is scheduled to join the fleet as well.
More about: #Iran #Caspian-Sea