In September last year, esteemed Swiss cacao processor Barry Callebaut produced "ruby" chocolate, the first new natural colour for chocolate since white chocolate was conceived in the 1930s.
Nestlé has now teamed up with Barry Callebaut to release the "Sublime Ruby" KitKat, created by chef Yasumasa Takagi.
The limited edition product will be on sale from tomorrow in seven permanent KitKat Chocolatory stores across Japan and Korea, online and in around 80 seasonal pop-up stores in Japan.
It will be marketed as an ideal romantic gift in the run up to Valentine's Day.
"I am very pleased that our innovative breakthrough ruby chocolate has come to life so quickly through our partnership with Nestlé and the pioneering KitKat brand in Japan," said Antoine de Saint-Affrique, CEO of Barry Callebaut.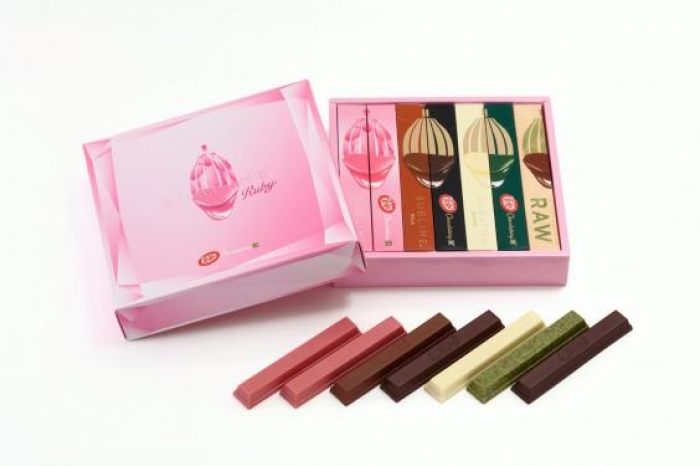 Chef Takagi, the craftsman behind the creation, also spoke about his delight at being a part of such an innovative product.
"I am extremely honoured to be a part of this landmark moment in the history of chocolate, with which I have worked intimately for over thirty years," he said.
"I have created an especially simple KitKat that allows you to enjoy the characteristic fruity fragrance and subtle acidity of ruby cacao to the fullest."
Ruby chocolate is naturally pink in colour, manufactured without any additives or artificial flavouring.
The chocolate has a fruity, berry flavour and is a unique addition to the KitKat collection.
Nestlé is on a mission to produce chocolate with a reduced sugar content.
In March last year, the company announced plans to cut 7,500 tonnes of sugar from its products in 2018.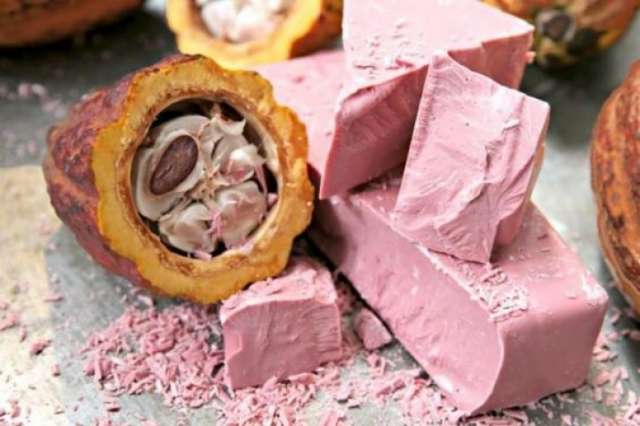 The sugar will be replaced with greater amounts of other ingredients and the number of calories in the products will be restricted.
Just a few of Nestlé's brands include Aero, Milkybar, Rolo, Smarties, Yorkie and KitKat.
Nestlé uses the Nestlé Nutritional Profiling System to assess the nutritional value of their products in accordance with health authorities such as the World Health Organisation.
A Nestlé spokesperson told The Independent that they have high hopes for the expansion of the ruby KitKat's release in future.
"It is very exciting that KitKat will be the first brand in the world to use this new ruby chocolate," they said.
"It will be exclusive to Japan for now but we will be keeping a close eye on how the launch goes and looking at options for other formats and other markets in future."
The Independent

More about: #chocolate