Papalexandri participated in the panel titled "Completing the midstream puzzle: exporting gas from the Eastern Med and the Caspian Sea," and spoke about the progress of TAP's construction works in Greece, Albania and Italy –i.e. the three countries hosting the pipeline– within the framework of energy developments in the wider geographical area. TAP's Country Manager for Greece also stressed the project's importance and contribution to achieving Europe's energy objectives.
On the sidelines of the Athens Energy Forum, TAP organised a breakfast meeting with journalists, where Papalexandri provided further information on the Greek section of the pipeline, as well as the extensive social and environmental investments programme implemented in the areas it crosses.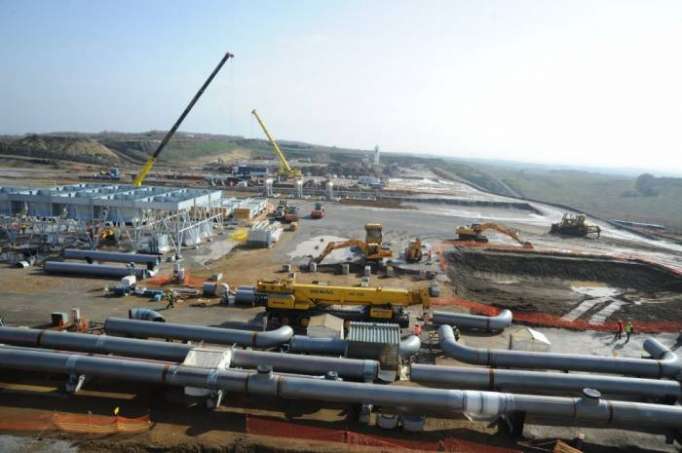 In Greece, she noted, construction is ongoing in all three Northern Regions the pipeline traverses. Out of the 550km comprising the entire Greek route:
532km have been cleared and graded
493km of pipeline have been strung and 472km welded
394km of land has been backfilled, and
280km is in the process of being reinstated
In addition, construction works progress at the compressor station in Kipoi, Evros close to Alexandroupolis by TAP's contractor, the joint venture Renco/ΤΕRΝΑ. Additionally, all line-pipes to be used in the Greek section of the pipeline have been delivered.
Concluding, Katerina Papalexandri summarised TAP's multiple benefits to Greece on a national, local and individual level, noting its importance as a "roadmap" for the implementation of infrastructure projects in the country, with respect to the environment and local communities.