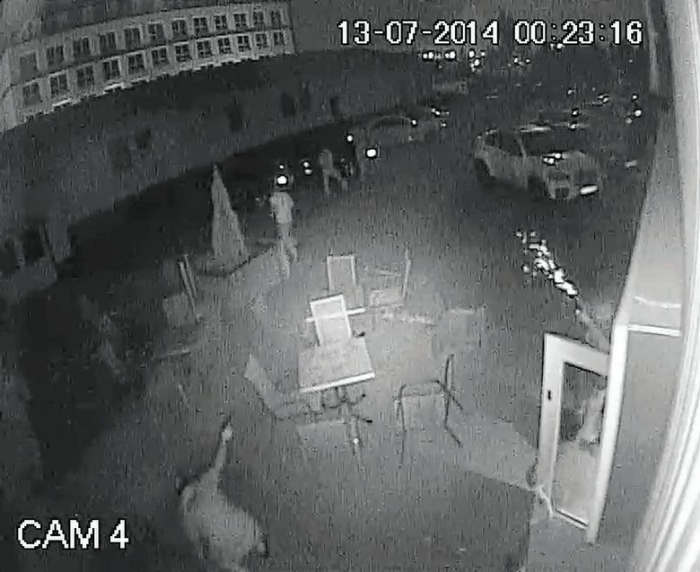 In may, 2018, some Armenians beat one another in Göttingen. Generally, Armenian crime groups are small-scale groups that join organized crime agencies. Meanwhile, they are infamous for their cruelties.
The radio "Mitteldeutscher Rundfunk" and journal "Spiegel" found an Armenian network linked to professional box and perhaps, diplomatic organizations while investigating the shooting in Erfurt and. The investigation groups evaluated the final secret report of the large-scale project of the Federal Criminal Police Office (FCPO). FCPO officials and their colleagues from criminal investigation institutions of six countries have fought against the mafia group governed by Armenians in the project against thieves-in-law for three years.
It was one of the biggest investigations in Germany. In fact, Armenian mafia still exists in Germany. They had great amount of financial resources together with other groups from Russia-Eurasia and can pose threat to the rule of law. Armenian mafia leaders establish gangs of thieving. They commit thefts and threaten people. Besides, they deal with cigarette and migrant smuggling for money.
The criminals invested illegally obtained money into real estate to put them into legal currency circulation. However, investigations failed to prove that the money come from illegal sources. Despite of some facts, they had to cease the proceedings, because there was not enough evidence. One of the cops said that isolation among groups was at a very high level. Officials from Thuringia have tried to find out who stood behind the gambler's office.
First, they doubted 35-year-old Armenian professional boxer Karo Murat. The police found out his cellphone at the scene and his car was seen in Erfurt at the same night. The person who has been caught on surveillance cameras was very similar to him. However, he denied that he was there. His brother Koko claimed that they were together at that night.
Armenia's Ambassador to Germany Ashot Smbatyan was suspected of involvement in international smuggling activities 10 years ago. When the preovious Armenian ambassador to Germany died in 2014, Serj Sarksyan unexpectedly appointed Ashot Smbatyan as his successor. Ambassador Smbatyan has done a lot in Germany in recent years to increase his and his country's reputation. He was worried that spreading news about Armenian mafia would have a negative impact on visa facilitation with Armenia. He pledged to assist the German authorities in the fight against Armenian mafia.
Author: Maik Baumgärtner, Joerg Diehl, Axel Hemmerling, Ludwig Kendzia, Martin Knobbe
More about: Germany