The Democrats are projected to gain control of the House.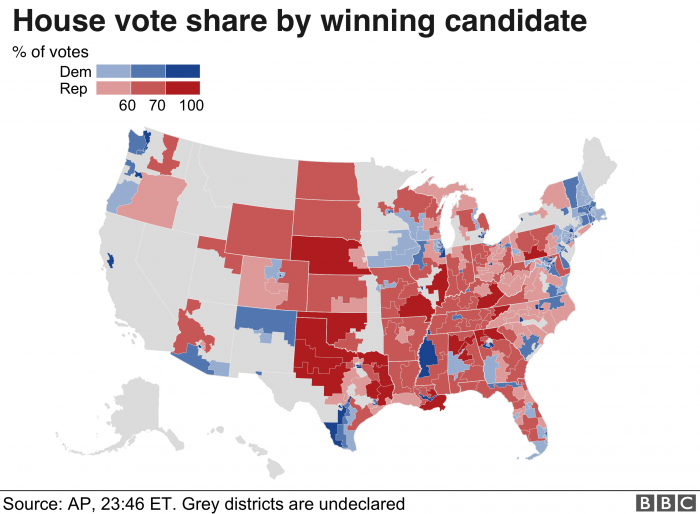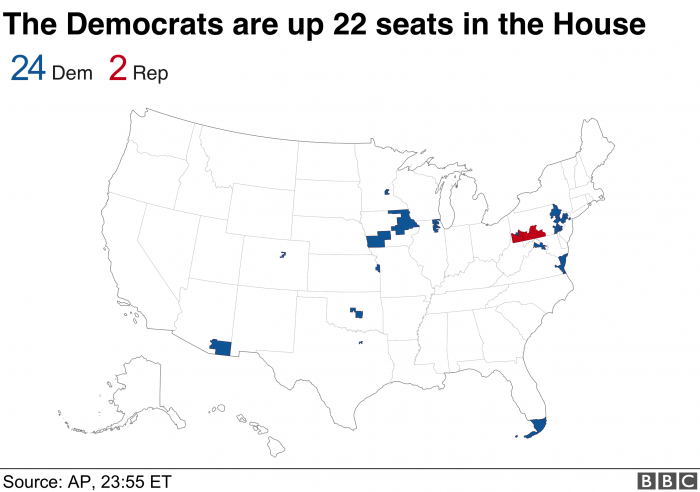 It's set to be a record year for the number of women elected to the House.
In the only state where House district boundaries have changed since the last election, the Democrats made four gains.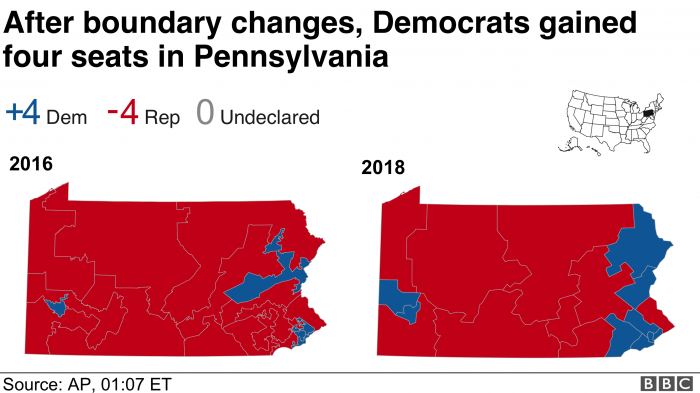 And they gained two seats in the southern tip of Florida, a classic swing seat.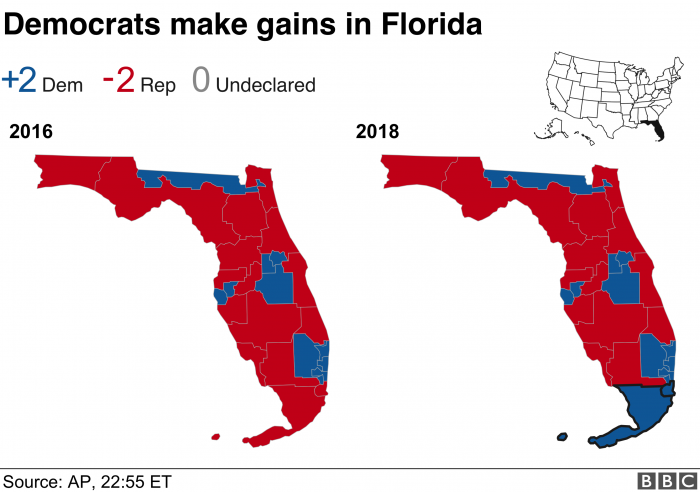 BBC
More about: elections