During his speech, Suleymanov briefly talked about the geography and history of Azerbaijan, the Embassy of the Republic of Azerbaijan in US told Azvision.az.
He noted the economic importance of our country in the region and gave detailed information about the large-scale economic projects, such as the Baku-Tbilisi-Ceyhan oil pipeline, the Southern Gas Corridor and the Baku-Tbilisi-Kars railway, which were implemented after regaining the independence.
He also informed the participants that Azerbaijan had been subjected to armed aggression of Armenia. As a result of this occupation, approximately 20% of Azerbaijani territory was occupied, as well as, because of the Armenian-committed ethnic cleansing policy against Azerbaijanis, more than one million people became refugees and internally displaced persons.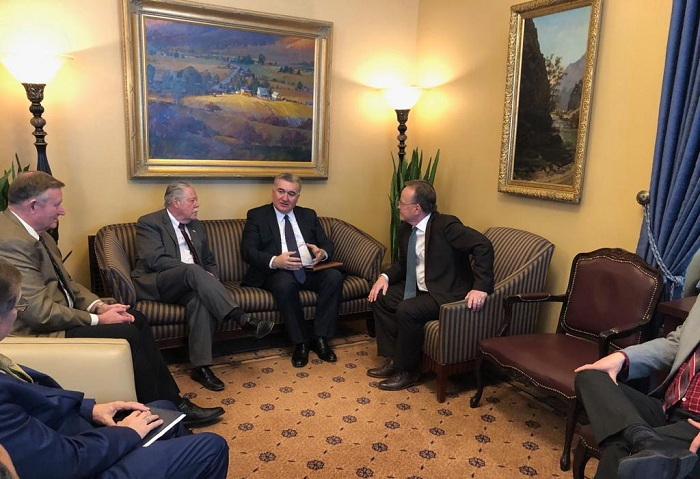 He reported to the participants about the Khojaly genocide, the most terrible tragedy in the history of the Nagorno-Karabakh conflict, committed by the Armenian armed forces in Khojaly on February 26, 1992.
Talking about the 27th anniversary of Khojaly tragedy, the ambassador emphasized that Azerbaijan and its people are always ready for peace.
Armenia must give up its occupation policy and withdraw its troops from the territory of the Republic of Azerbaijan in order to establish peace in the region and join economic projects implementing in Azerbaijan.
During a bilateral meeting with President of the Senate of Utah Stuart Adams, Mr. Suleymanov discussed bilateral relations between Azerbaijan and US and expressed his satisfaction with the visit to Salt Lake City. 
More about: Azerbaijan US