Ambassador reviewed a guard of honor. Earle D. Litzenberger presented his credentials to President Ilham Aliyev. President Ilham Aliyev then spoke with the ambassador.
President Aliyev congratulated the Ambassador on his appointment and wished him success in advancing Azerbaijan-US relations.
Newly-appointed US ambassador noted, the US highly appreciates Azerbaijan's contribution to peacekeeping actions in Afghanistan with peacekeeping contingent of the Azerbaijani Armed Forces. During the discussion, the newly-appointed ambassador and president Aliyev discussed issues on political relations, energy security, trade and democratic development and stressed the significance of humanitarian affairs. 
During the meeting, issues on settlement of the Nagorno-Karabakh conflict between Azerbaijan and Armenia were discussed. President Aliyev highlighted Azerbaijan's position regarding the resolution of the conflict which is based on the international law and principles.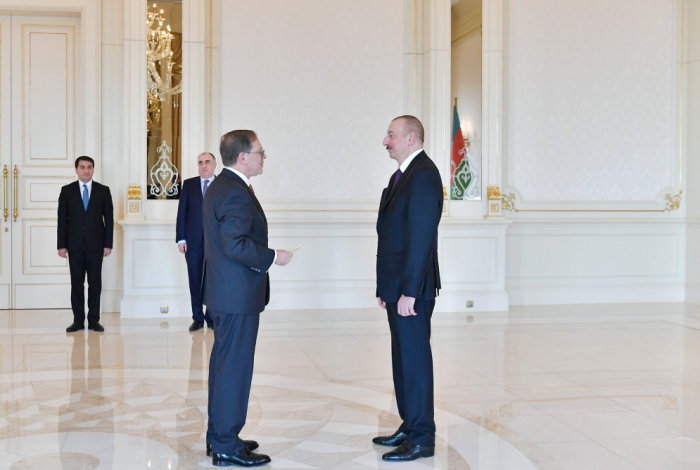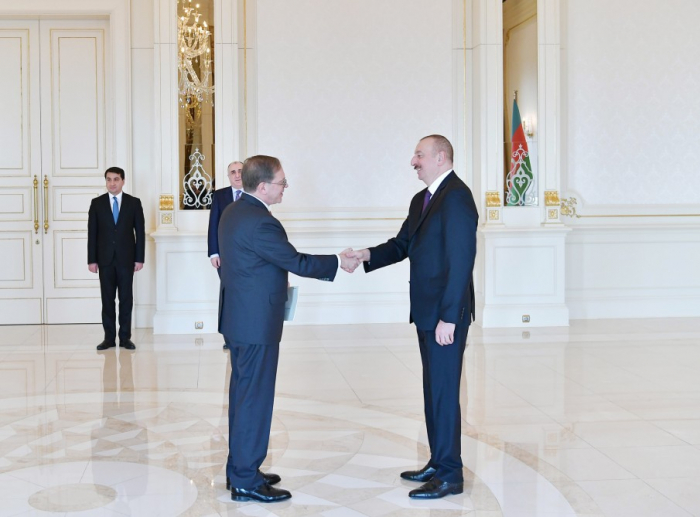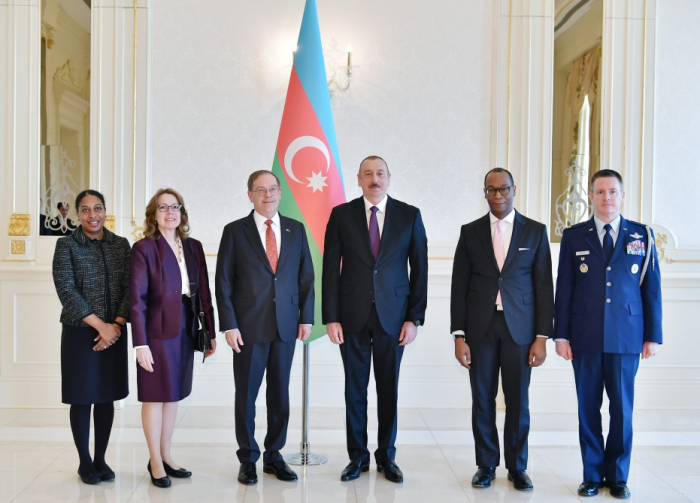 More about: Ilham-Aliyev