The minister was briefed on an operational situation. Hasanov observed the enemy's forward positions and gave relevant instructions to ensure the constant combat readiness of the units.
After reviewing the conditions in the units, the defense minister took part in the opening of a new soldier's barrack, inspected the armament depot, the ideological room, the mess hall, the household, showers, and the clothing warehouse. The Minister also participated in the opening of a new residential complex consisting of official facilities.
Hasanov inquired about the work done and emphasized that the activities carried out in the field of improving the social conditions of military personnel will continue to be carried out due to the attention and care of the state.
The minister awarded the servicemen who distinguished themselves in the service and talked to the military personnel at the tea table.
Then Minister Hasanov, having met with residents in one of the villages located in the frontline zone, talked about the defense of public settlements and ensuring the safety of the population.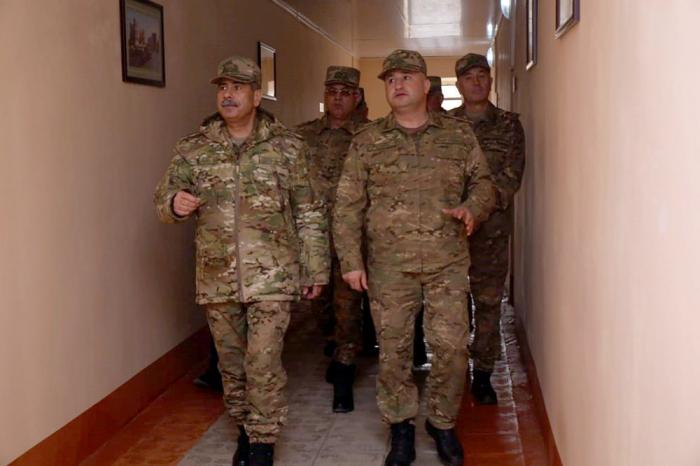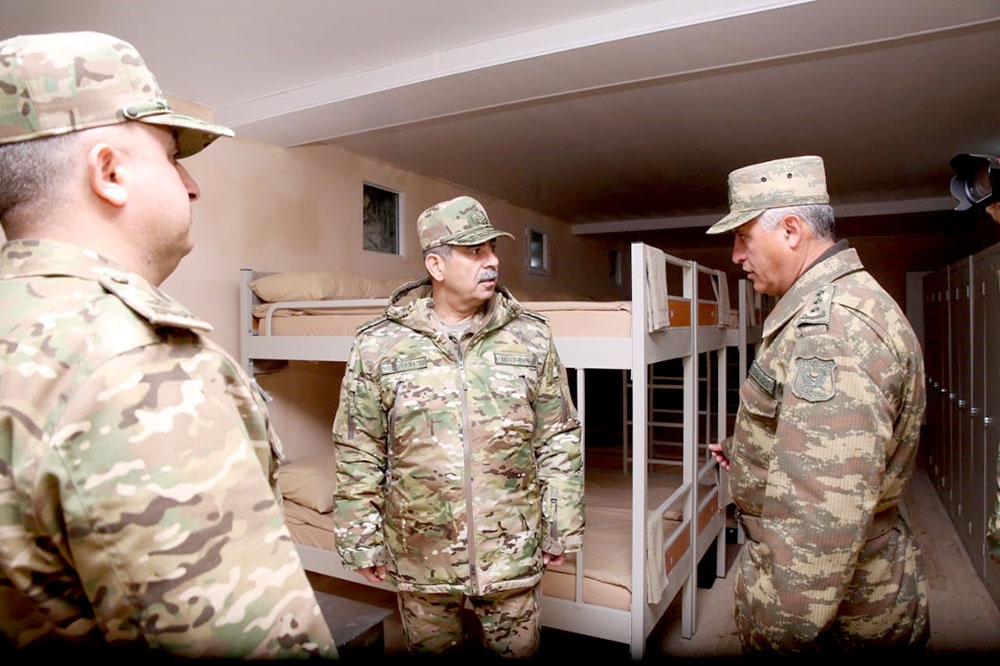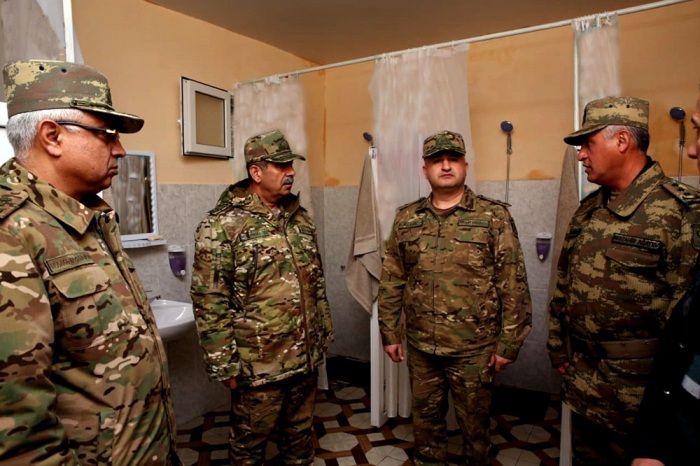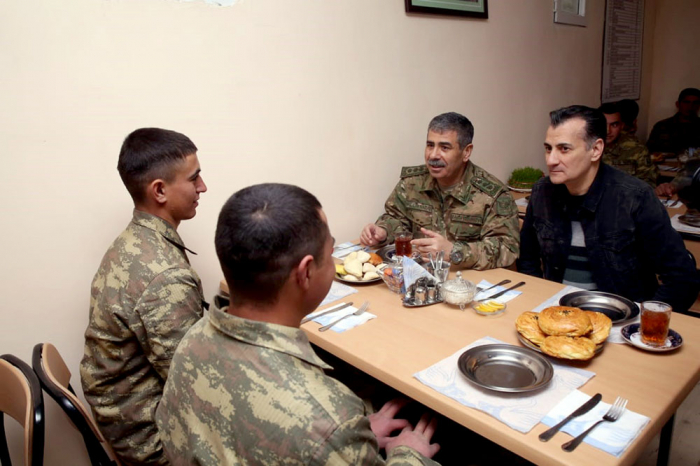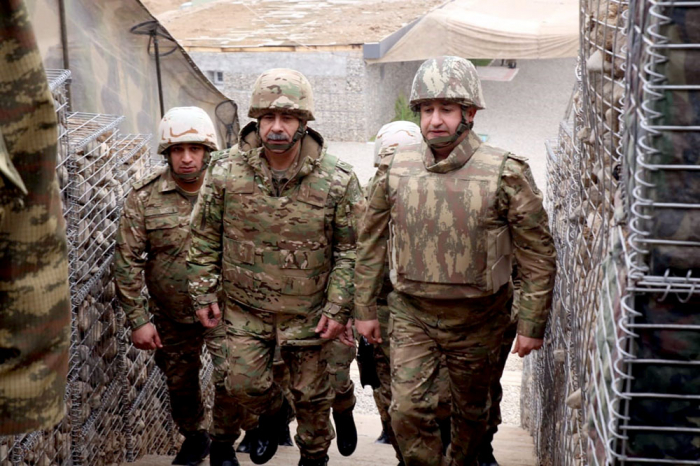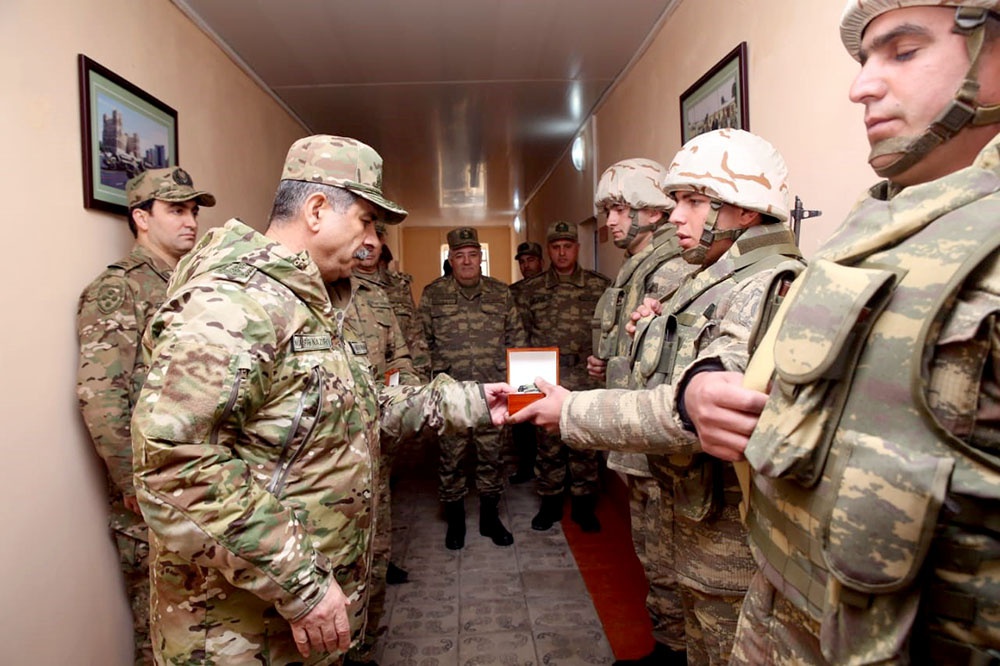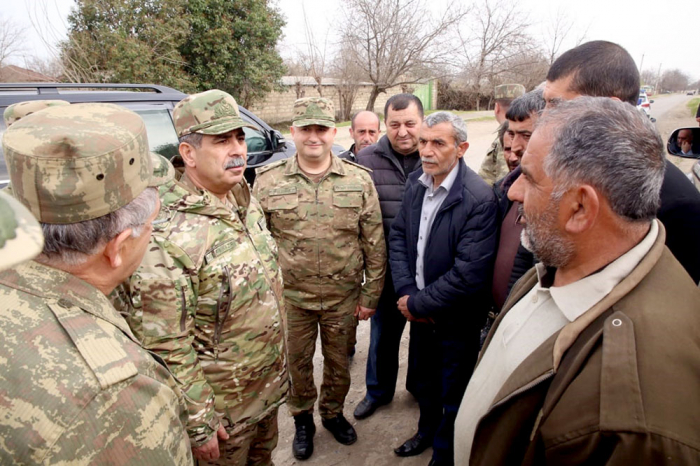 More about: Defense-Ministry Zakir-Hasanov