The meeting was held in accordance with the preparation plan, approved by Azerbaijani Defense Minister Colonel General Zakir Hasanov, the Defense Ministry reported on Friday.
The state of combat readiness of arsenals, bases, warehouses and military units of the Main Department for Logistic Support, the moral and psychological state of the military personnel, the troops' service and military discipline were analyzed during the meeting. Officers responsible for the relevant services delivered a report on the work done.
In conclusion, the officers were informed of the defense minister's instructions in connection with the provision of the military units with weapons and ammunition, including their food, clothing and property supplies, as well as improving the social and living conditions of military personnel in the second quarter of this year.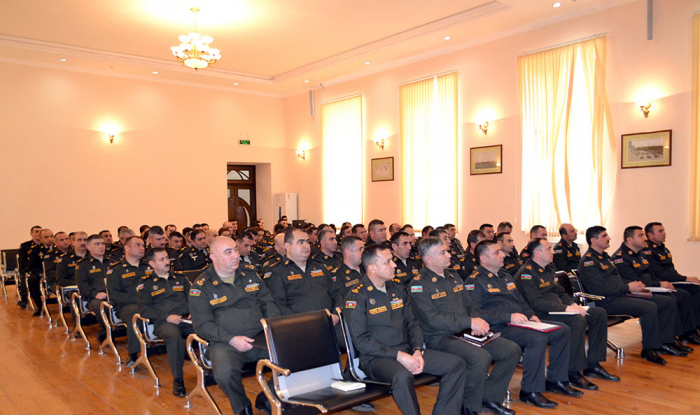 More about: Defense-Ministry Zakir-Hasanov