The military exercises that started on June 7 were held in line with the agreement on military cooperation between the two countries, the Azerbaijani Defense Ministry told AzVision.az.
Chairman of the Supreme Assembly of the Nakhchivan Autonomous Republic Vasif Talibov, Azerbaijani Defense Minister, Colonel General Zakir Hasanov and Turkish Minister of National Defense Hulusi Akar watched the drills on June 11.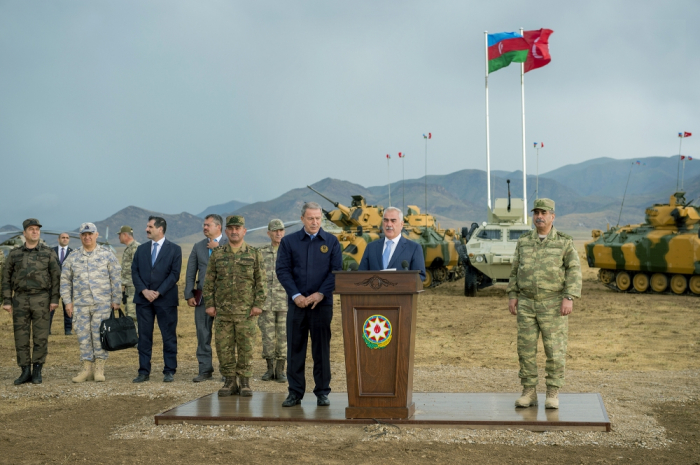 Commander of the Combined Arms Army, Lieutenant General Kerem Mustafayev gave a report on the preparations done for the exercises.
Up to 5,000 military personnel, more than 200 tanks, and other armored vehicles, up to 180 rocket and artillery mounts of different caliber, multiple launch rocket systems, and mortars, 21 aircraft and helicopters, unmanned aerial vehicles as well as various samples of modern weapons and military equipment adopted into the armament were involved in the exercises.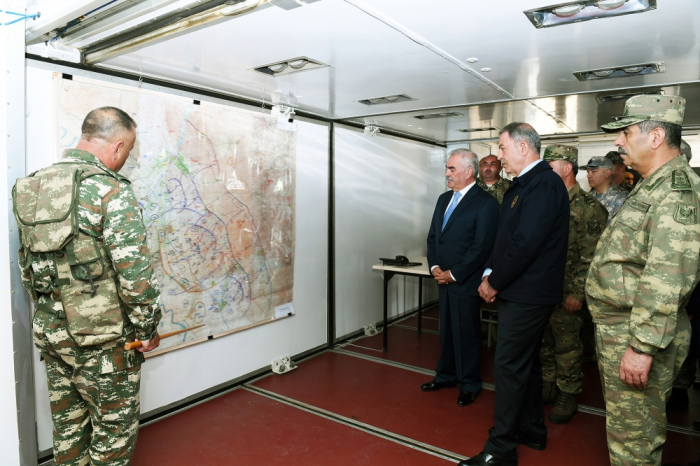 The main objective of the exercises was to develop the headquarters' joint plans for the combat operations, to increase the level of professionalism of the military personnel and to achieve coordination of the interoperability of the military units of Azerbaijan and Turkey by developing their skills in fulfilling joint tasks.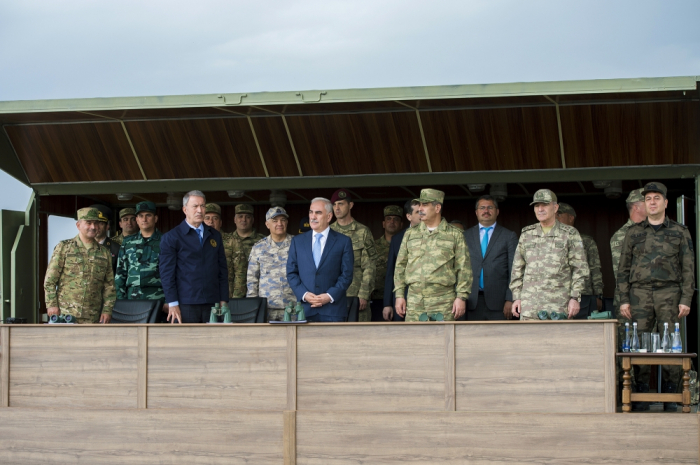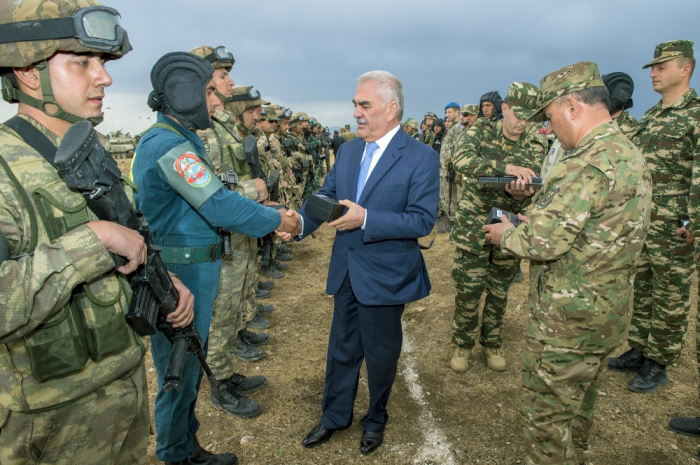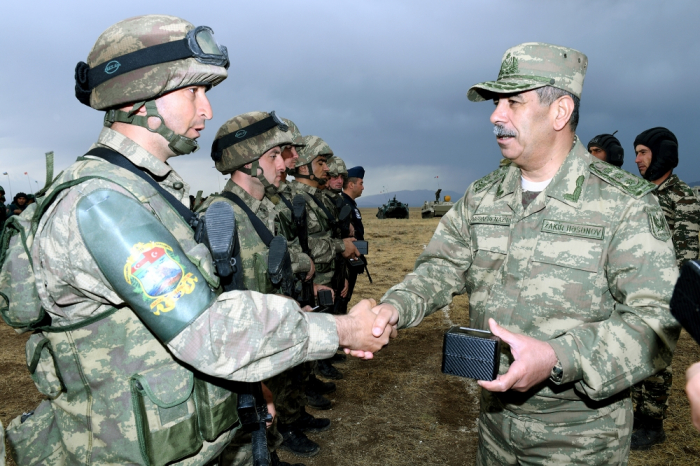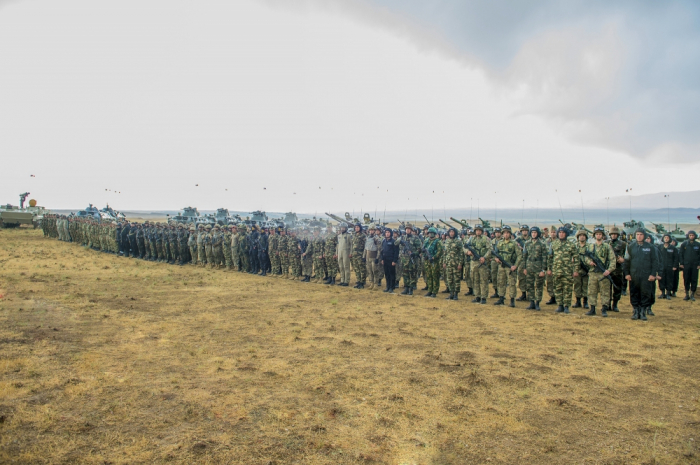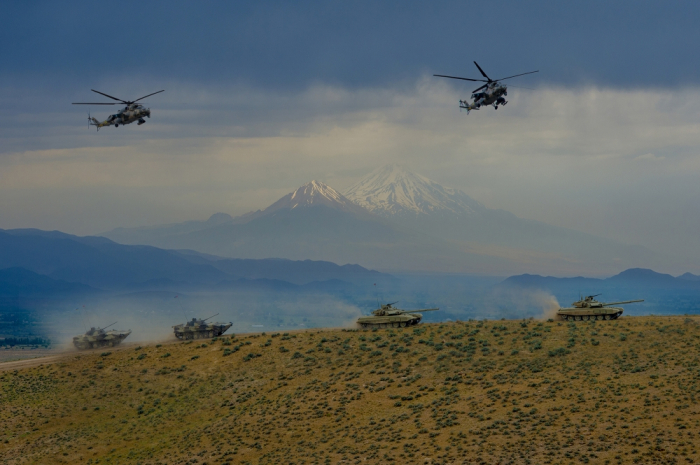 More about: Azerbaijan Turkey military-exercises