The State Border Service organized a magnificent flag-riding march under the slogan "Service to the motherland is our oath, our goal! ".
5 km 100 meter-long national flag - a symbol of independence and a source of pride of each Azerbaijani - was carried on shoulders of five thousand personnel leaded by generals and officers.
Ahead of the march border guard riders on Karabakh horses proudly raised Azerbaijan's sacred flag over their heads.
Armored fighting vehicles waving the state flag and the group flight of 8 helicopters symbolizing the eight-pointed star on Azerbaijani flag made the march even more spectacular.
By this unique flag march Azerbaijani border guards paid tribute to the blessed memory of the great leader Heydar Aliyev and demonstrated loyalty to the national traditions of the statehood, as well as expressed sense of pride and honor on serving under the command of President of the Republic of Azerbaijan, Supreme Commander Ilham Aliyev.
Speaking at the event, Chief of the State Border Service, Colonel-General Elchin Guliyev, congratulated the staff on the 26th anniversary of the National Salvation Day of Azerbaijani people and with a deep sense of pride commemorated the great leader Heydar Aliyev, who returned to power at the insistence of the people and restored stability in the country, prevented decline, ensured eternity and irreversibility of independence within a short period of time.
The magnificent flag marching under a slogan "Service to the motherland is our oath, our goal!" held within the framework of the events dedicated to the 100th anniversary of the Azerbaijan's border protection was a demonstration of the border guards' determination to free the Azerbaijani lands, to restore protection of the occupied state borders and to raise the glorious flag along the state borders under the leadership of President of the Re-public of Azerbaijan, Supreme Commander-in-Chief of the Armed Forces Ilham Aliyev.
Members of the border guards' families living the solemnity of this day together with servicemen greeted the magnificent border guard march with great enthusiasm. Military exemplary orchestra and a dance en¬semble, also vocal-instrumental group "NUR" of the State Border Service performed at the concert dedicated to this holiday and the flag march.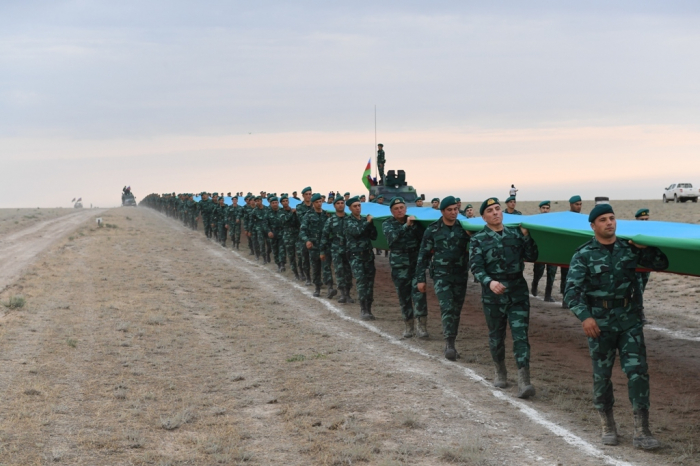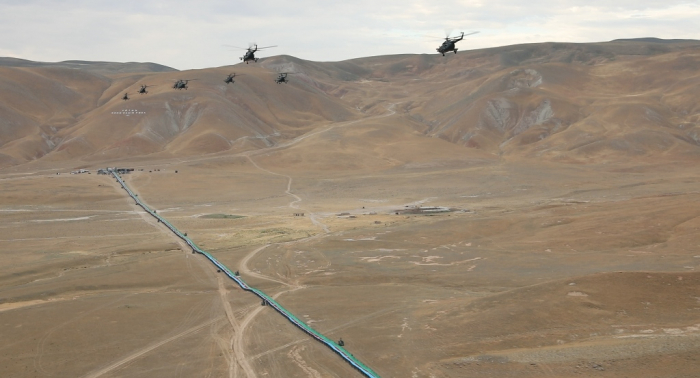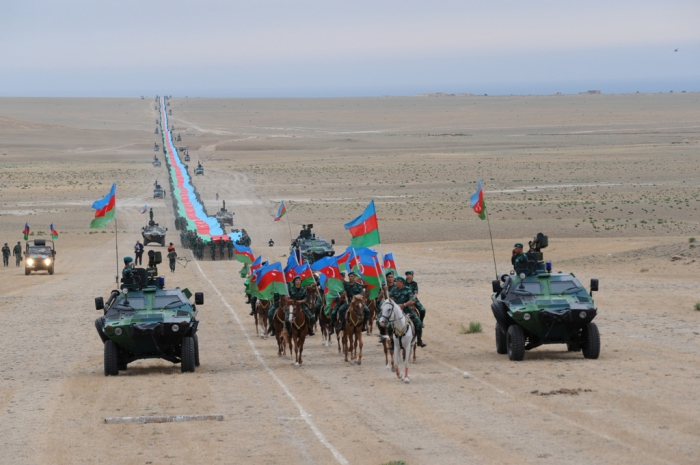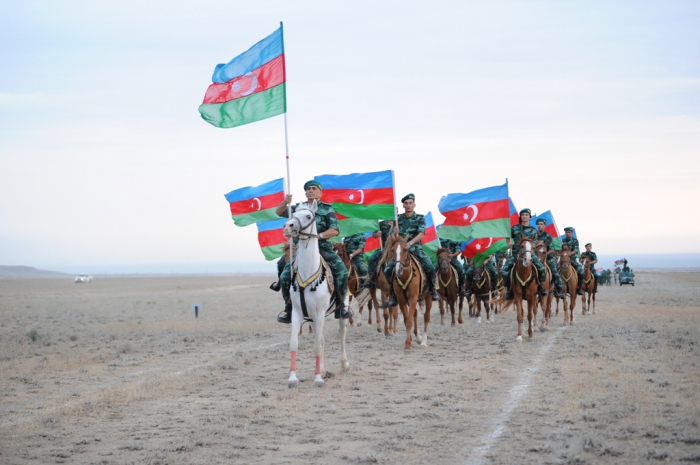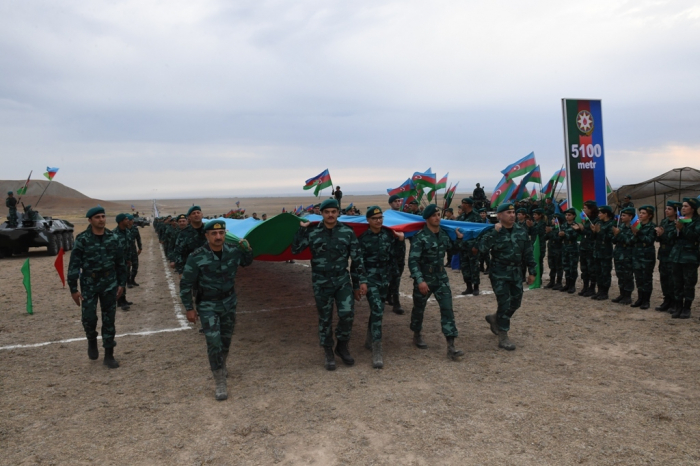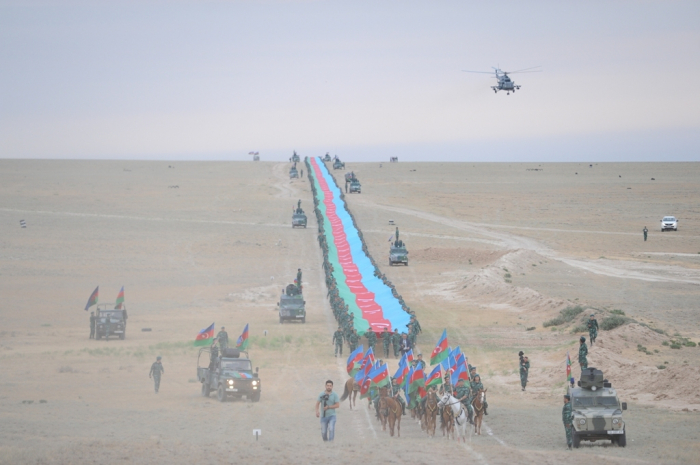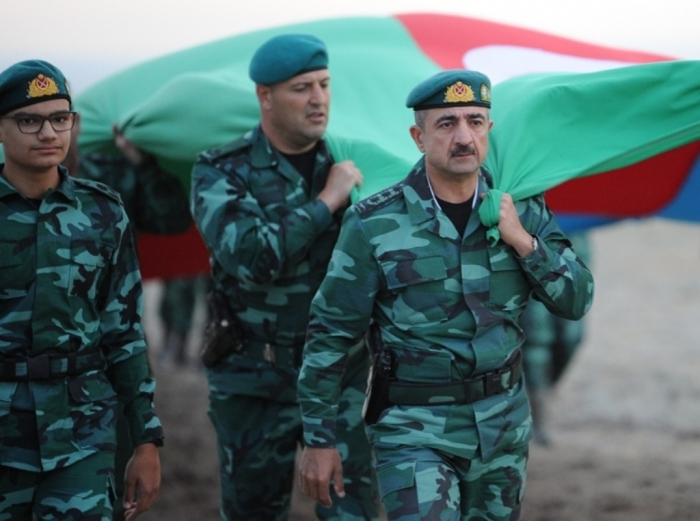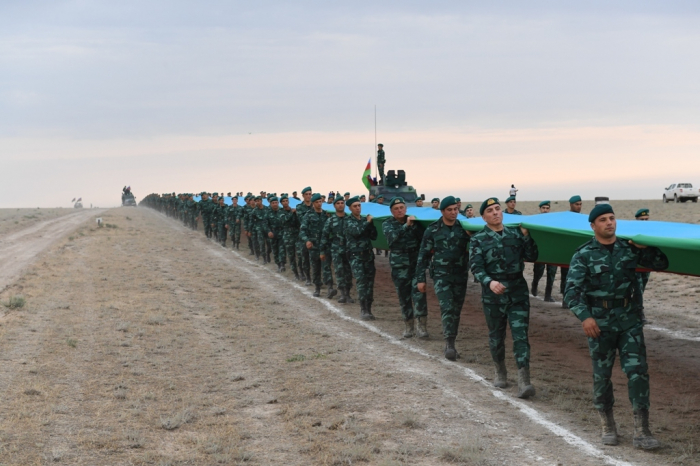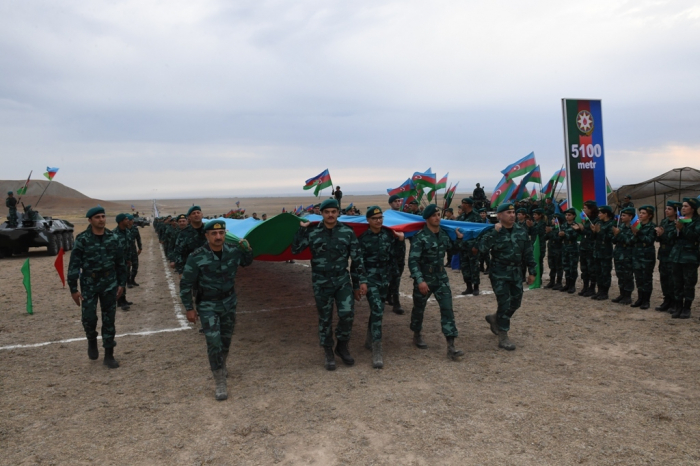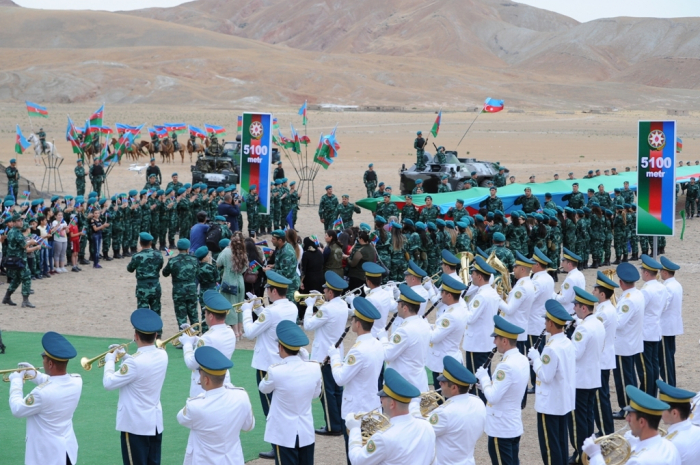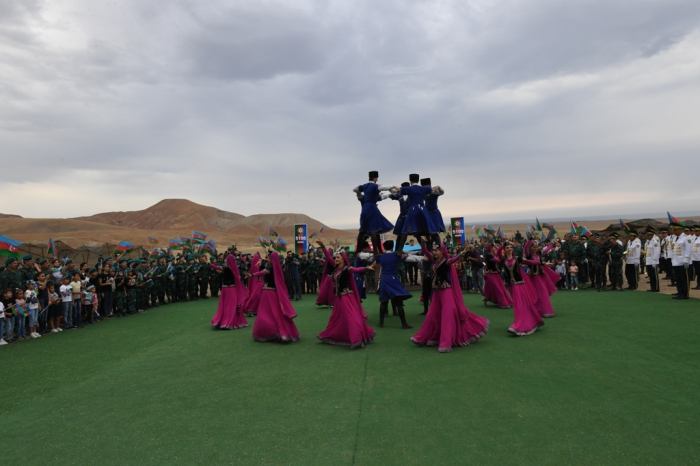 More about: #Azerbaijan #SalvationDay