At the meeting, the sides noted that Azerbaijan and Egypt maintain successful cooperation, and discussed the prospects of bilateral relations.
Minister Sameh Shoukry expressed congratulations to Azerbaijan for the excellent organization of and hospitality shown at the 18th Summit of Heads of State and Government of the Non-Aligned Movement in Baku.
Minister Elmar Mammadyarov expressed satisfaction over the existing bilateral cooperation relations and emphasized in this regard the cooperation in the energy field. The perspectives of further enhancing cooperation in the tourism sphere were also emphasized.
During the meeting, the sides stressed the importance of further improving the treaty and legal basis between the countries.
The sides also exchanged views on regional and other issues of mutual interest.
***
Jordan FM Ayman Safadi thanked the Government of Azerbaijan for the excellent organization of the Ministerial Conference.
The two ministers broadly discussed the processes taking place in the Middle East.
The sides also noted the importance of the continuation of successful cooperation within the Non-Aligned Movement and other international organizations.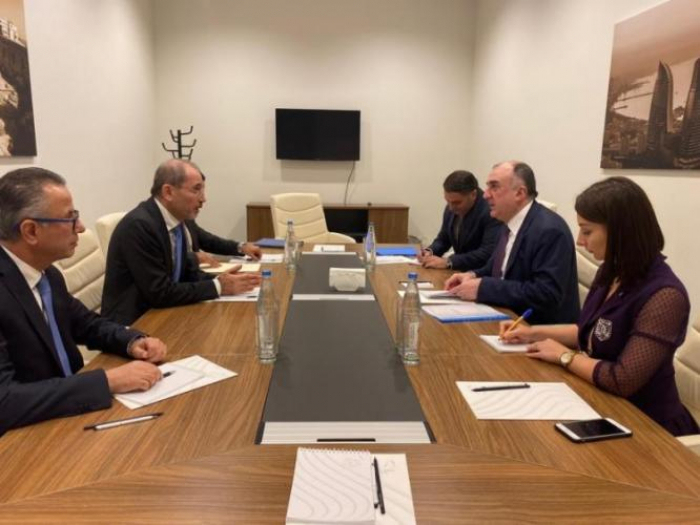 More about: Azerbaijan Egypt Jordan