Protesters in Hong Kong are celebrating after Donald Trump signed legislation that effectively backs their civil rights.
Crowds of several thousand pro-democracy activists waved the US national flag in Hong Kong's central district on Thursday, while others held up signs thanking the US president.
The jubilant scenes came as China's government promised to retaliate after Mr Trump signed the legislation.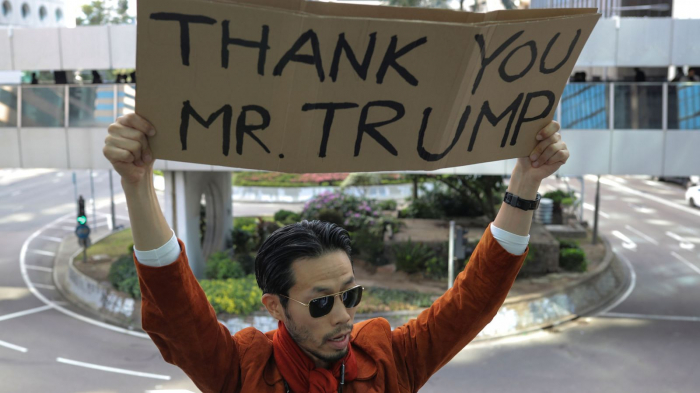 A statement from the Chinese ministry of foreign affairs warned it would respond with "firm countermeasures", adding that the US must bear the consequences if it continues "going down the wrong path".
The ministry also said that America's actions "further expose the malicious and hegemonic nature of US intentions to the Chinese people," and that the country's actions are "bound to fail".
Beijing had initially reacted with fury by summoning US ambassador Terry Branstad to demand the United States immediately stops interfering in its internal affairs and causing further damage to bilateral relations.
The bill requires the US State Department to certify, at least annually, that Hong Kong retains enough autonomy to justify favourable US trading terms as well as threatening sanctions for human rights violations.