President Ilham Aliyev congratulated his Ukrainian counterpart on a win in the presidential elections. "Your visit to Azerbaijan after being sworn in as the country's new President is an indicator that you pay high attention to Ukraine-Azerbaijan relations", President Aliyev highlighted.
Ilham Aliyev expressed his confidence that the discussions between Azerbaijan and Ukraine will contribute to the development of the bilateral ties in political, economic, humanitarian and other fields.
Ukrainian President Zelensky thanked President Aliyev for his kind words and invitation for an official visit to Azerbaijan. Zelensky also invited President Aliyev to pay an official visit to Ukraine.
Also, Ukrainian president emphasized the strong ties between the two countries expressing his confidence over the further development of the bilateral relations.
"Azerbaijan recognizes and support the sovereignty and territorial integrity of Ukraine. I want you to know that we also recognize and support the sovereignty and territorial integrity of Azerbaijan", noted Zelensky.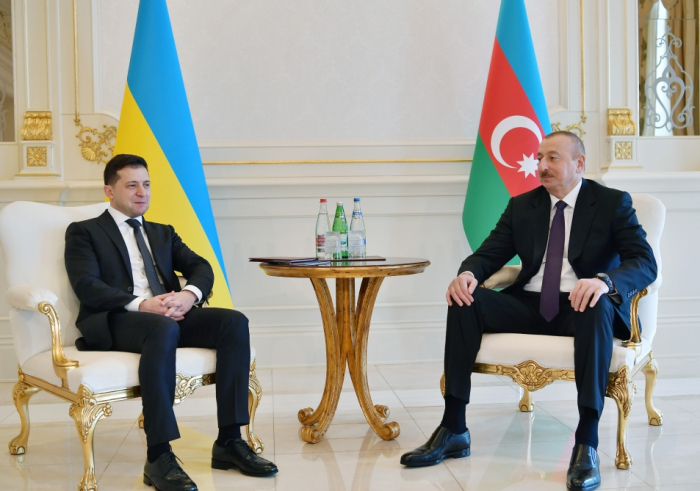 More about: Ilham-Aliyev Volodymyr-Zelensky