The sides hailed the successful development of Azerbaijan-China relations in various areas and noted that high-level meetings greatly contribute to the development of bilateral ties, the State Migration Service told AzVision.az.
Huseynov informed the Chinese diplomat about Azerbaijan's migration policy and the measures taken to improve migration legislation in the country in order to create favorable conditions for foreigners.
Expressing gratitude for the warm meeting, the ambassador stressed the importance of exchanging experience in the migration field.
The sides pledged every effort to further boost bilateral ties and discussed a number of issues of mutual interest.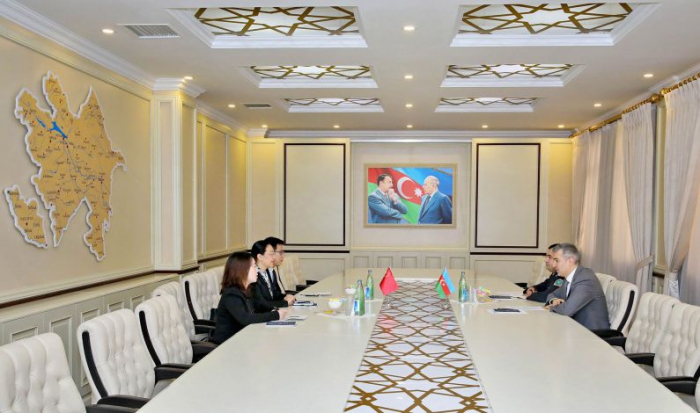 More about: Vusal-Huseynov migration