Defense Minister, Colonel General Zakir Hasanov on Saturday took part in the opening of new food warehouses for the Defense Ministry's Main Department for Logistic Support, the ministry told AzVision.az.
Minister Hasanov was informed about the buildings constructed in the administrative and technical territories, as well as about the development plan of these territories.
It was reported that several new warehouses with a capacity of 500 tons each that also equipped with a cooling system were built here to contain dry food products.
Moreover, the minister was also informed about the continuation of the construction of food warehouses in the areas near the frontline zone.
Minister Hasanov gave some instructions on providing the military personnel of the Azerbaijan Army with new and high-calorie food products throughout the year, strengthening control over the food supply of military units, better storage of food products and improving the social conditions of servicemen.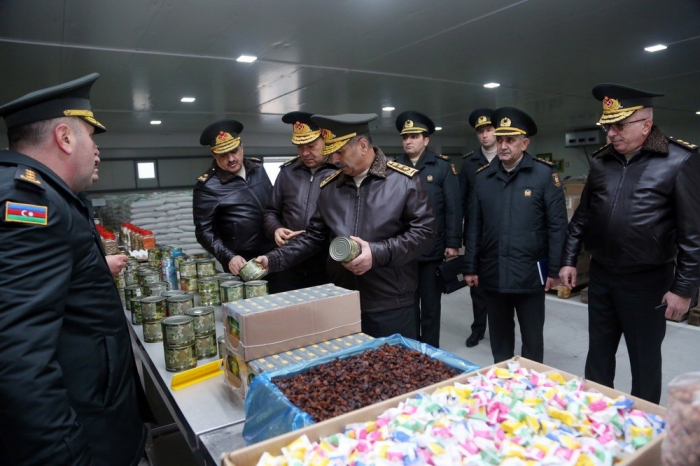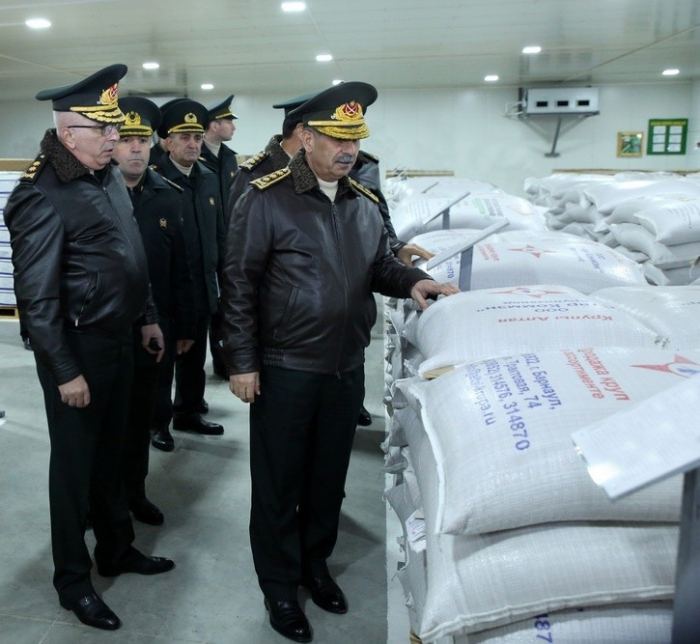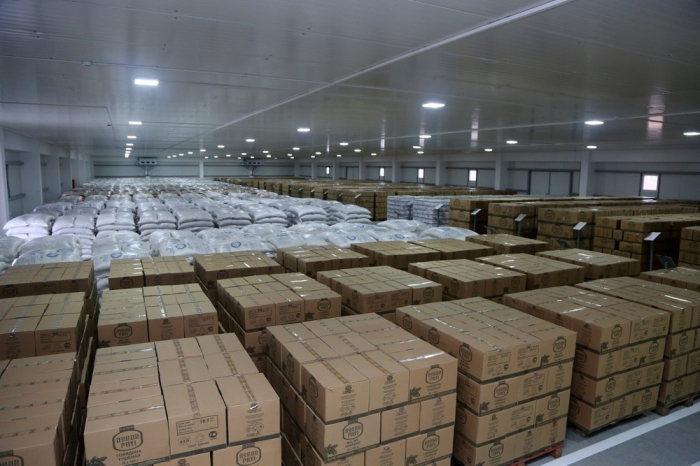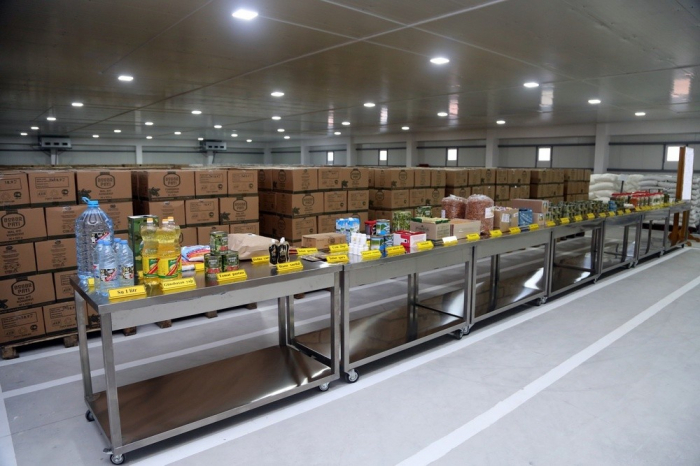 More about: MoD Zakir-Hasanov