The event was attended by representatives of various state agencies, foreign diplomatic missions, international institutions and non-governmental organizations, the State Migration Service told AzVision.az.
Delivering an opening speech at the event, Vusal Huseynov, Head of the State Migration Service spoke about the importance of a refugee travel document prepared in accordance with the 1951 Convention Relating to the Status of Refugees.
A refugee travel document (also called a 1951 Convention travel document or Geneva passport) is a travel document issued to a refugee by the state in which she or he normally resides allowing him or her to travel outside that state and to return there.
Huseynoy noted that the refugee travel document prepared in line with international standards is issued for a five-year period.  
"These documents will help refugees fully integrate into Azerbaijani society and solve the problems relating to their trips abroad for education, employment and other reasons," he added.
Addressing the event, Chief of IOM Mission to Azerbaijan Vladimir Gjorgjiev, Protection Officer of the UN High Commissioner for Refugees in Azerbaijan Oktavian Mohorea and Chairman of the Public Board under the State Migration Service Azer Allahverenov emphasized the importance of refugees' integration into society.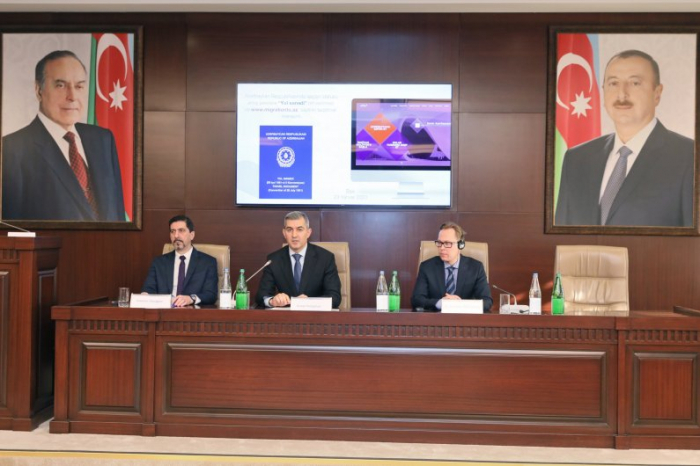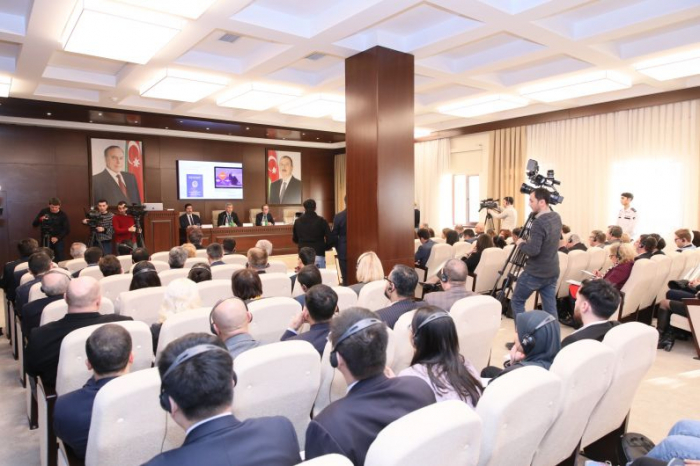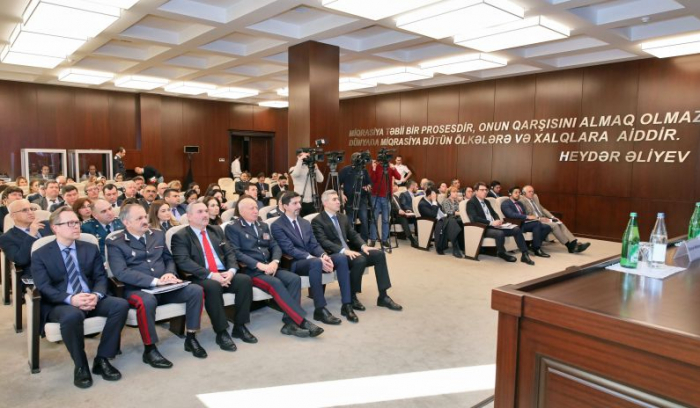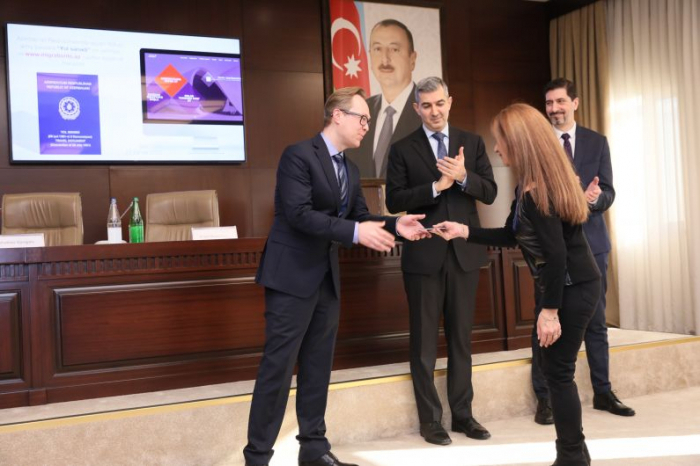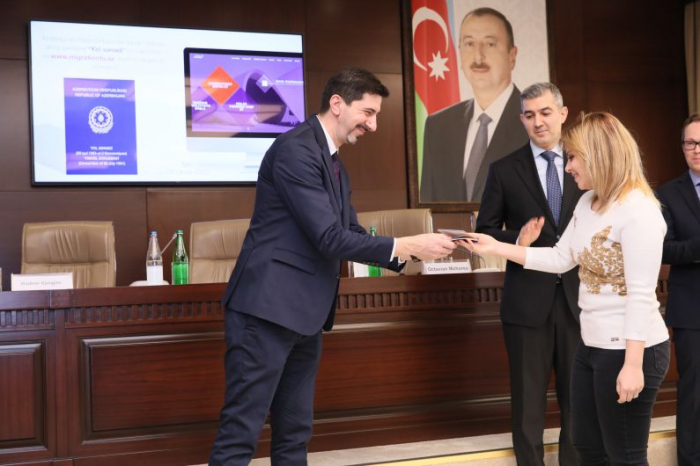 More about: Vusal-Huseynov migration