The Turkish Armed Forces' A400M type cargo plane departed from Wuhan on Saturday airlifting 42 people with 32 Turkish citizens, along with the citizens of Azerbaijan, Albania, and Georgia after health staff confirmed they did not carry any symptoms related to the fatal outbreak.
Passengers' health conditions are good and their oxygen levels, as well as body temperature, are normal, the officials told Anadolu Agency reporter on board.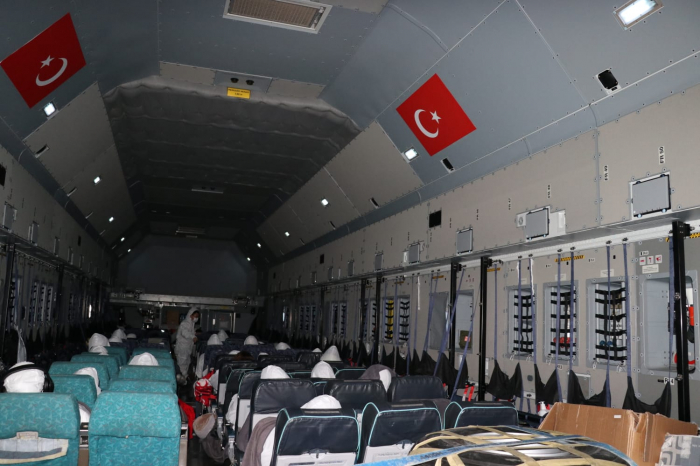 All of the patients -- including 32 Turks, six Azerbaijanis, three Georgians and one Albania -- boarded the plane after they were found not to show coronavirus symptoms in initial examinations, Health Ministry said before the evacuation operation.
After landing, passengers on board will be transferred to Zekai Tahir Burak Hospital in Ankara, he added.
Evacuees will be quarantined for 14 days in single rooms in line with a coronavirus incubation period.
More about: