After inspecting the organization of the combat activity of the troops, the minister visited the groups of operation management, logistic, combat control, artillery, reconnaissance, air defense, and control of other troops, and gave relevant instructions in connection with the activities of staffs, the Defense Ministry reported on Wednesday.
Then, the Defense Ministry leadership inspected the combat capability of military equipment of the military units stationed in the frontline zone. Minister Hasanov watched the foremost positions of the armed forces of Armenia and gave relevant instructions.
The minister inquired about the service and living conditions of servicemen who are on combat duty on the front line and talked to them at the tea table.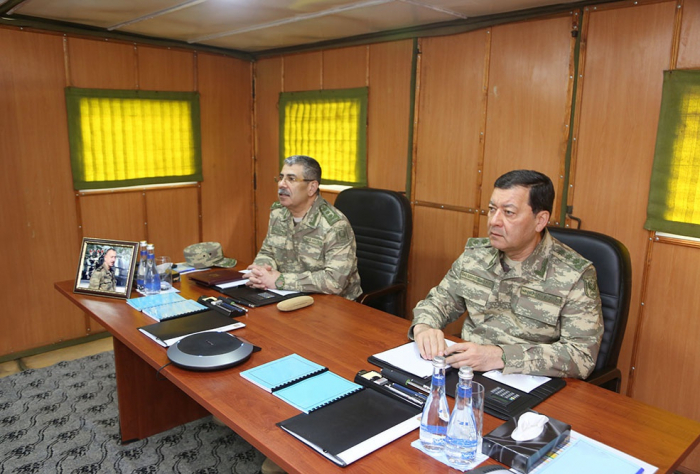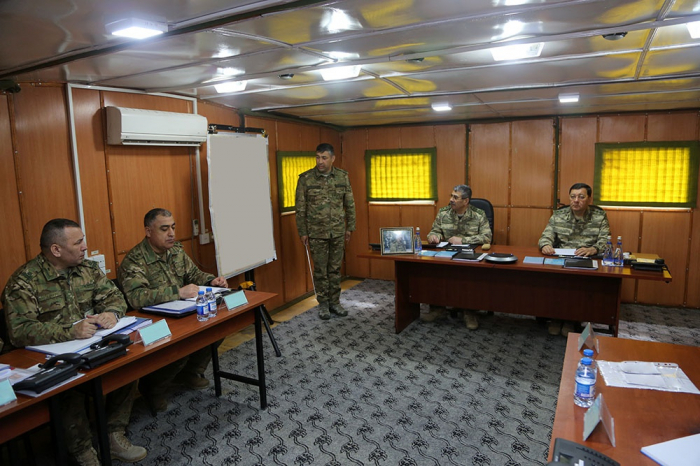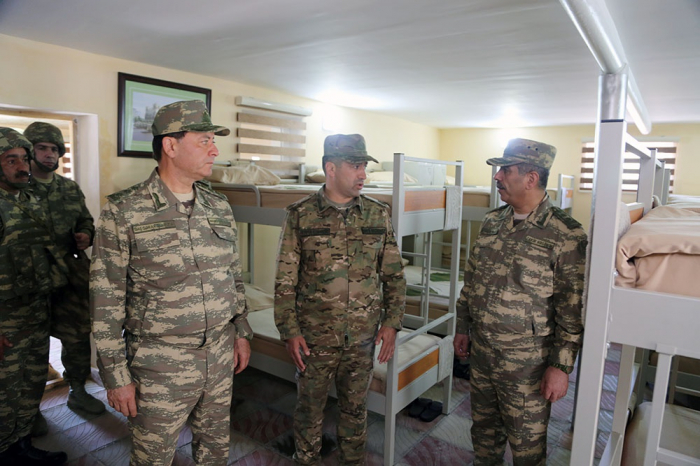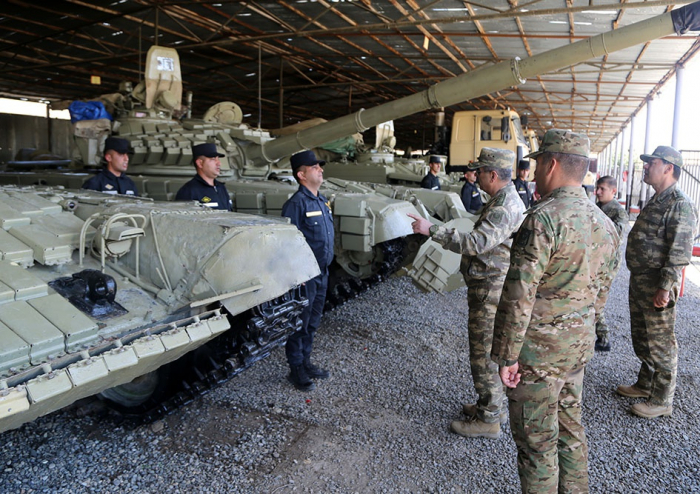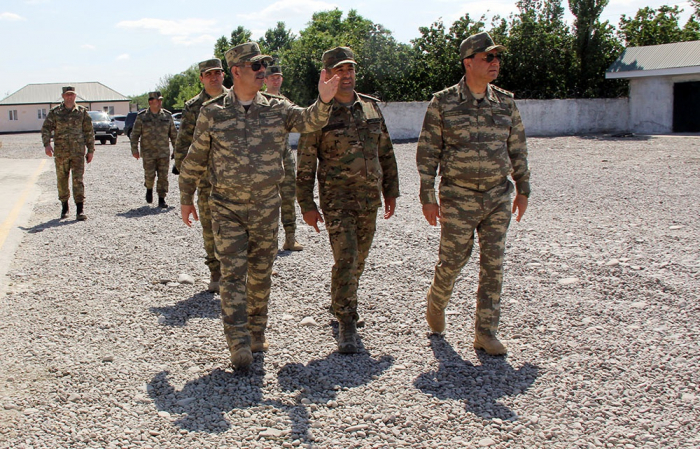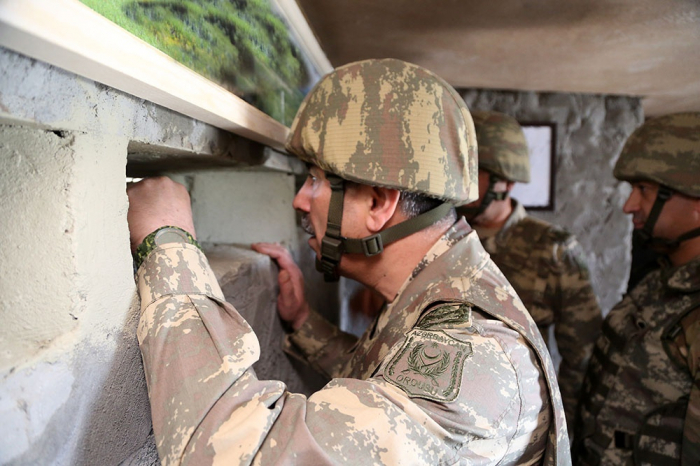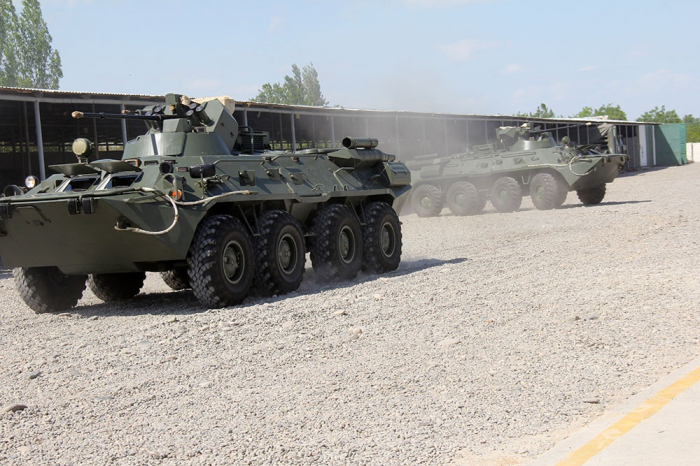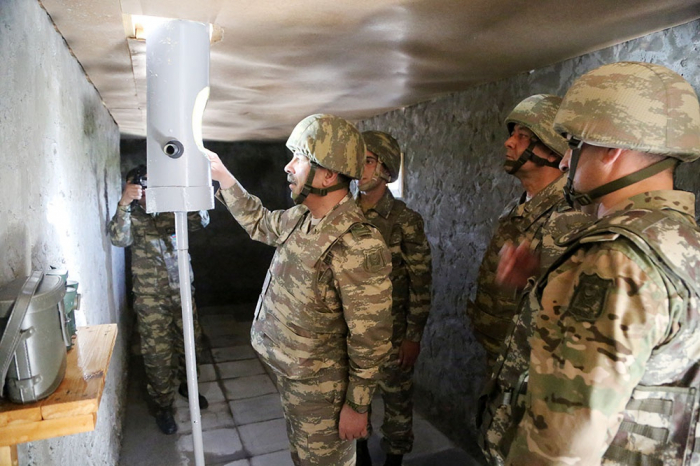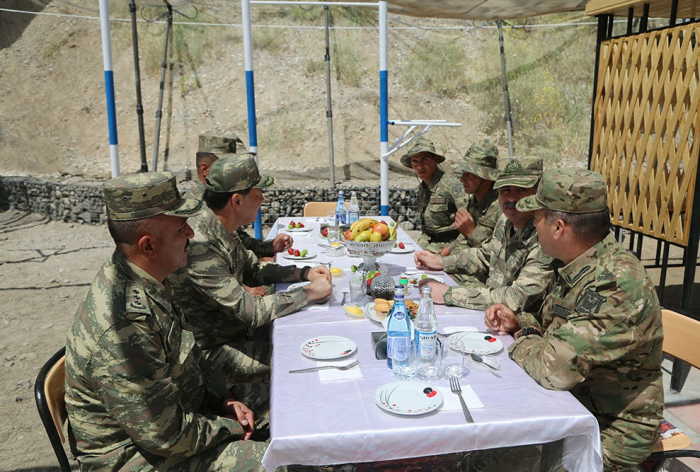 More about: Zakir-Hasanov exercise