The opening ceremony of the third medical building of the Main Clinical Hospital of the Armed Forces was held as a continuation of construction work carried out in military medical institutions.
Defense Minister Colonel General Zakir Hasanov and the ministry's leadership took part in the opening ceremony and viewed the conditions created there.
Major General Natig Aliyev, Chief of the Main Medical Department of the Ministry of Defense, reported to Minister Hasanov that the total area of the medical building, consisting of three floors and one basement, is 4000 square meters. There are dental, ophthalmological and manipulation rooms, blood-sampling room, duty doctor room, oxygen therapy room, resuscitation, disinfection, and sterilization departments, as well as other office and administrative premises, a laboratory, a canteen, a boiler facility, laundry, and a gym intended for patient rehabilitation.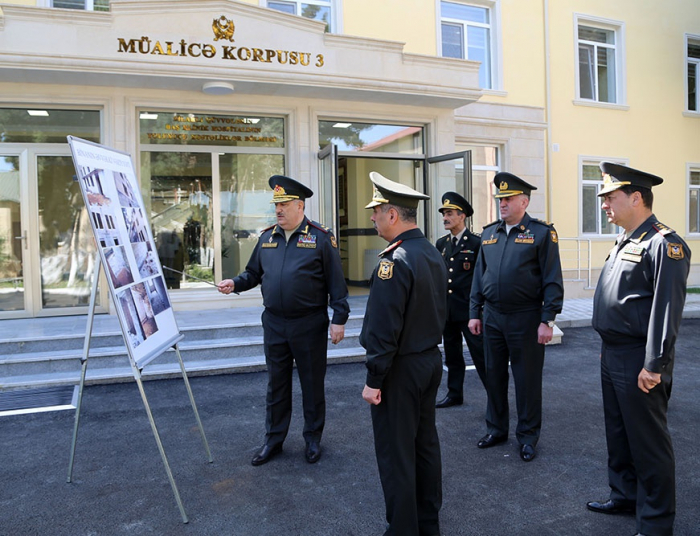 It was noted that all conditions were created for the treatment of servicemen in the department provided with medical equipment manufactured by leading countries of the world.
After viewing the conditions created in the medical building, the defense minister assigned relevant tasks for the leadership of the Main Medical Department to improve the medical service.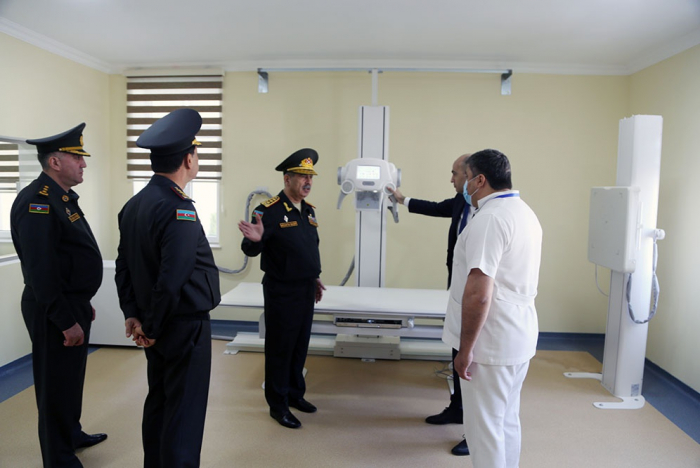 More about: Zakir-Hasanov Azerbaijani-army