Command post of artillery battery in Armenia destroyed -

VIDEO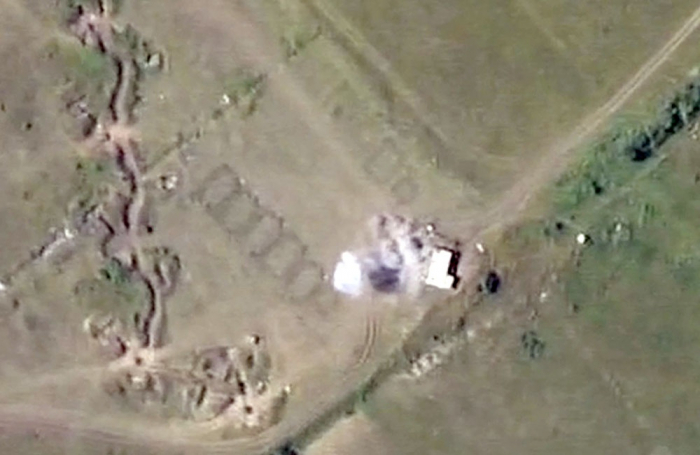 Azerbaijani military units destroyed the command post of artillery battery of the Armenian Armed Forces as a result of punitive measures taken to prevent the active combat activities of Armenia, AzVision.az reports citing the Press Service of the Azerbaijani Defense Ministry.
Note, starting on July 12, the Armenian army attacked, with heavy artillery, the positions of Azerbaijan's armed forces along the Armenia-Azerbaijan border, killing 11 Azerbaijani soldiers and 1 civilian. The Armenian side continue the shelling the villages in the border and Azerbaijani Armed Forces retaliate against them.