1. Rick Perry on Donald Trump: `I Was Offended by His Remarks`
Republican presidential candidate Rick Perry said he didn`t believe that his fellow 2016 contender Donald Trump "understands the challenge" of strengthening the U.S.-Mexico border, adding he was "offended" when Trump labeled Mexicans "rapists" during a speech last month.
"The fact is that I`ve said very clearly that Donald Trump does not represent the Republican Party," Perry, the former governor of Texas, said Sunday on ABC News` "This Week." "I was offended by his remarks."
Trump, a billionaire businessman who is also a Republican, lost business partners and has endured criticism from fellow candidates after he said in his presidential announcement speech last month that Mexico was not sending "their best" people to the United States.
2. Princess Charlotte Elizabeth Diana Christened in Front of Royal Family, Godparents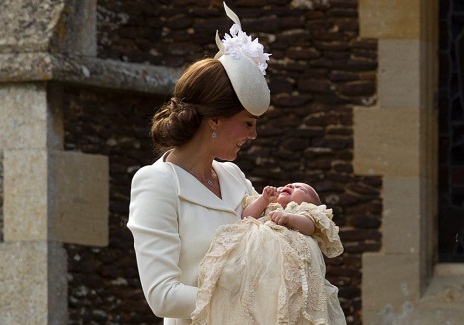 Princess Charlotte Elizabeth Diana was christened today in a ceremony at St. Mary Magdalene Church on the Sandringham estate of her great-grandmother,
Queen Elizabeth II
.
The 2-month-old daughter of Prince William and Princess Kate arrived to the church in a stroller pushed by Kate.
The family was greeted by well-wishers who had gathered outside the church to see the fourth-in-line to the British throne.
Kate then picked up Charlotte to carry her inside.
3.
Hillary Clinton
Reporters Kept Behind Moving Rope Line at New Hampshire Parade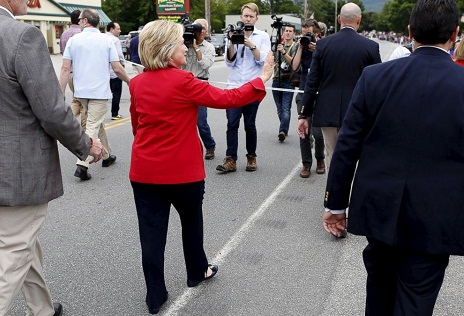 At the Fourth of July parade
Hillary Clinton
marched in Saturday in Gorham, New Hampshire, reporters following the candidate were kept -- and at moments, dragged -- behind an actual moving rope line.
The rope, which two Clinton staffers held on to on either side, was meant to give Clinton space as she walked down the parade route, but photos of reporters being dragged behind the rope as she marched have gone viral on Twitter.
4. Escaped Prisoner David Sweat Taken From Hospital to Maximum-Security Five Points Correctional Facility
After spending one week in hospitals, escaped prisoner and convicted murderer David Sweat was released from the Albany Medical Center Sunday morning and taken to the Five Points Correctional Facility in Romulus, New York, officials said.
Five Points is a maximum-security facility, the Department of Corrections and Community Supervision said today.
Sweat was released from Albany Medical Center at 3:05 a.m., the Department of Corrections said, but the details of his transportation to Five Points were not released because of security reasons.
5. Fourth of July: Matt Stonie Defeats Champion Joey Chestnut, Wins Nathan`s Hot Dog Title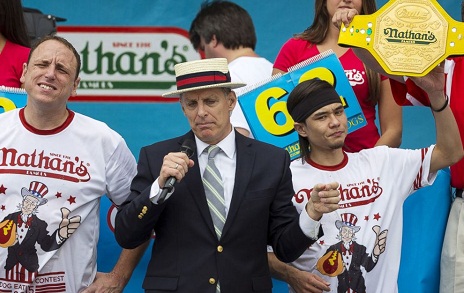 Matt Stonie won Nathan`s annual hot dog-eating contest on Coney Island Saturday, defeating defending champion Joey Chestnut.
Stonie had 62 hot dogs and buns in 10 minutes, while Chestnut had 60 hot dogs and buns.
"I couldn`t catch him," Chestnut said to ESPN.
"He deserved to win," Chestnut added.
More about: