Leaflets with special slogans have been distributed on the central streets and metro stations in almost all administrative districts of Yerevan, Defence.az reports.
On the other side of the paper the "Strike" word is written. It is believed that this is the name of the group organizing the action.
Note. similar actions were organized in Armenia before. However, the scale of the action has not been as large as it is now.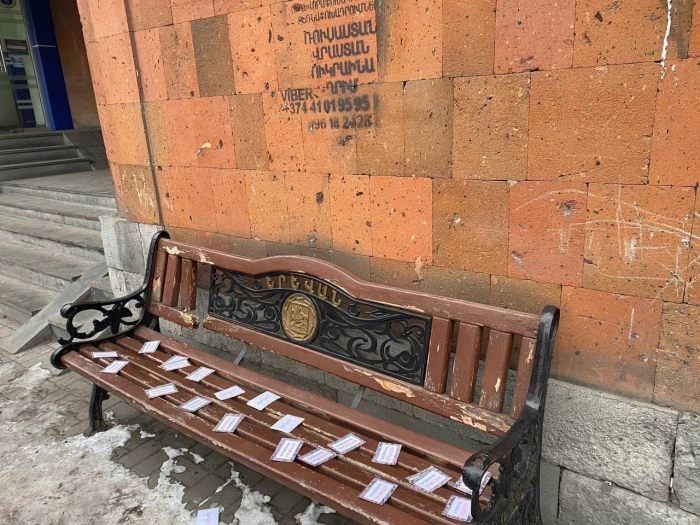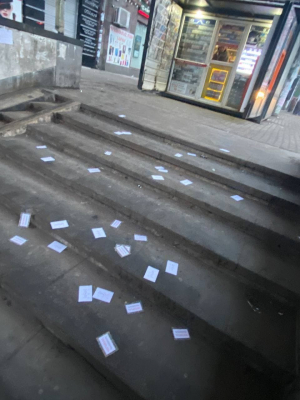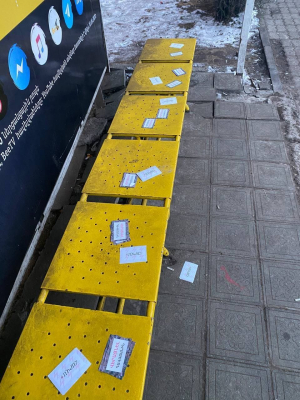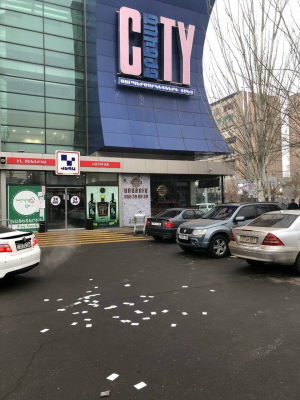 More about: Yerevan