The restoration of Museum Mausoleum Complex of Molla Panah Vagif, which was subjected to Armenian vandalism has started in Shusha, head of the culture and tourism department of Shusha, Zahid Abbasov told AzVision.az.
Abbasov noted that the repair works will be completed by July: "It is planned to hold Vagif Poetry Days in July. Therefore, intensive work is underway to restore the mausoleum."
The head of the department said that out of 378 historical and architectural monuments in Shusha, 52 were partially destroyed and others were completely destroyed.
"Only the foundation of Uzeyir Hajibeyov's and Khan Shushinski's houses remains. The houses of Abdurrahim bey Hagverdiyev, Najaf bey Vazirov and Mir Movsum Navvab were turned into plains. Only the wall of Khurshidbanu Natavan's property remains.
Note, Museum Mausoleum Complex of Molla Panah Vagif was inaugurated in January, 1982.
The complex was built on the tomb of the great poet located in the area close to the famous Jidir Duzu (horse race field) - the prominent place of Shusha. About eighty museum pieces reflecting the period of M. P. Vagif's life in Shusha were exhibited there.
As a result of the occupation of Shusha by the Armenian Armed Forces in May, 1992, the complex building and dozens of exhibits contained there were destroyed, and transportable exhibits were carried to Armenia.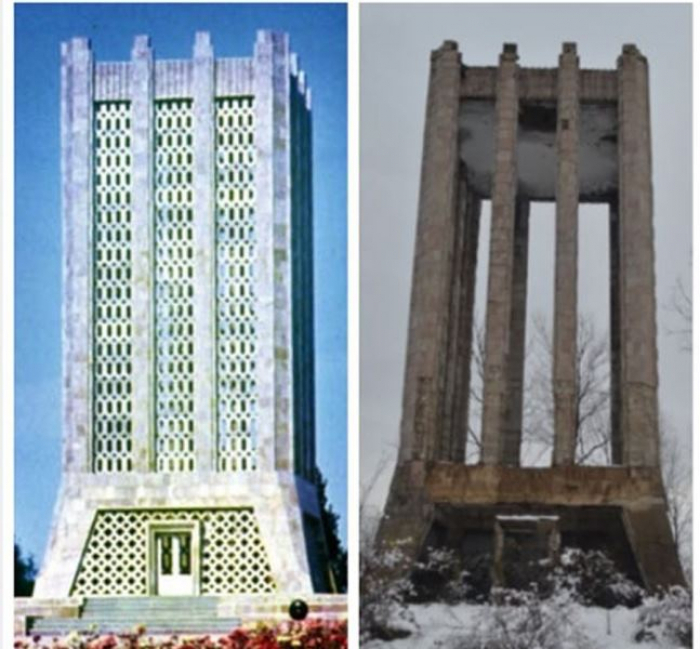 More about: #Shusha #Azerbaijan