Armenian leadership has not released exact statistics regarding country's losses during the Second Karabakh War.
Despite Armenian people's demands, Pashinyan government tries to pass over this issue and hide the real losses. It shows that the scale of losses in the army is greater.
Famous Armenian activist and researcher on military issues Aram Gevorgyan shared a post regarding the Armenian servicemen buried in Yerablur military pantheon. Commenting on satellite image, he stated that new graves appeared in the cemetery.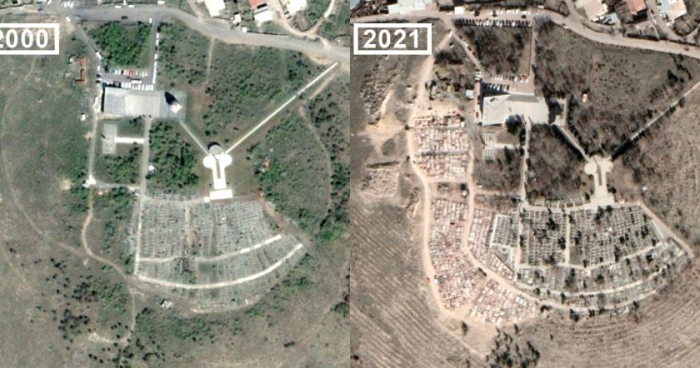 Photo shows that the area of the pantheon has expanded at least twice compared to previous period. The reason is the large number of losses suffered by Armenia during the Second Karabakh War.
More about: #ArmenianLies