At the meeting, discussions were held on issues arising from the cooperation between the two countries in the field of energy.
Minister Parviz Shahbazov informed about the work done within the green energy transition process in accordance with the current challenges in Azerbaijan. The importance of natural gas during the transition period was emphasized and information was given about gas deposits and reserves in Azerbaijan in the context of doubling the volume of gas exports to Europe provided by the Memorandum of Understanding signed between Azerbaijan and the European Union on strategic partnership in the energy sector. It was noted that in addition to natural gas to Europe, it is planned to export "green energy" in the future.
Konstantinos Skrekas noted that the Southern Gas Corridor is of great importance for Greece in terms of gas sources and diversification of routes. The minister expressed high interest in expanding the project and increasing gas volumes and stressed the importance of connection pipelines in this area.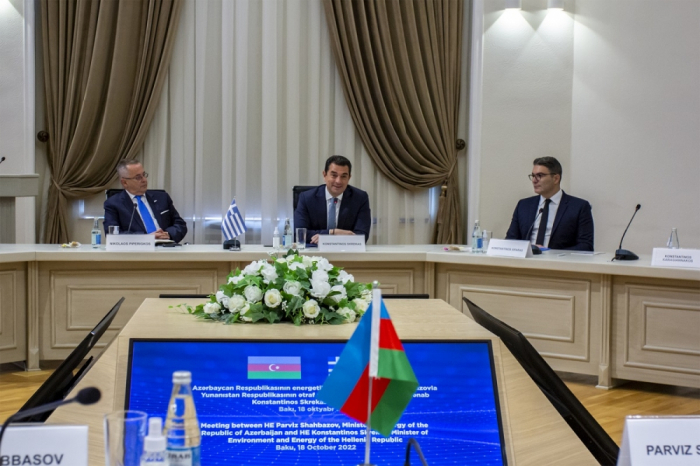 More about: Azerbaijan Greece