It`s still unclear what led the Airbus A321-200 to suddenly plummet from the sky Saturday into Egypt`s Sinai Peninsula, killing all 224 people on board. It was not shot down by a missile, according to a source in the committee analyzing the flight recorders.
A heat flash detected by a U.S. infrared satellite over the peninsula has led investigators to believe there could have been an explosion on the plane, whether from a bomb or fuel tank blast, a senior defense official told NBC News.
Officials have already ruled out technical problems and human error as causes, but not yet the possibility of a terrorist attack.
ISIS has claimed responsibility for the devastating MetroJet Flight 9268 tragedy, but Egyptian and Russian officials, as well as military analysts, doubt the militant group had a sophisticated enough missile system to down the plane.
"When there is propaganda that it crashed because of ISIS, this is one way to damage the stability and security of Egypt and the image of Egypt," said Egyptian President Abdul Fattah al-Sisi.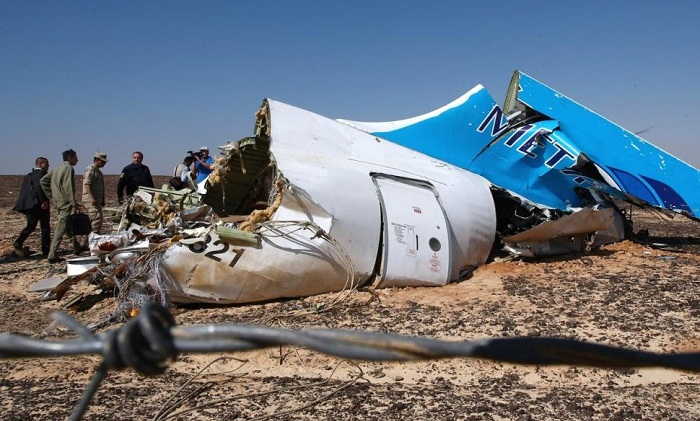 "Believe me, the situation in Sinai – especially in this limited area – is under our full control."
``It`s unlikely," said James Clapper, the U.S. director of national intelligence. "But I wouldn`t rule it out."
The jet was flying at 31,000 feet when it broke apart mid-air 23 minutes after takeoff from the Red Sea Sharm el-Sheikh resort, said Alexander Smirnov, the airline`s deputy director.
It lost speed and altitude before hitting the ground in a remote area.
Investigators say "uncharacteristic" sounds could be heard from recordings of crew and dispatcher conversations moments before the aircraft exploded.
The flight was proceeding normally four minutes before the crash, Interfax reported, citing unidentified individuals in Cairo.
The pilot did not make a distress call before it disappeared from radar, a source said, citing a preliminary examination of the recovered black box.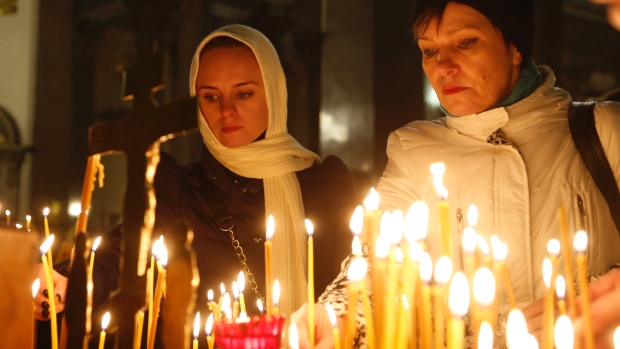 Data from the black box, which logged voice recordings, would be analyzed by a joint committee Wednesday, Egypt`s Civil Aviation Minister Hossam Kamal said.
The probe is being led by Egypt but includes the cooperation of Russia, Airbus and Ireland, where the plane was registered, the ministry said.
Meanwhile, tearful family members on Tuesday began identifying the first 10 bodies of victims, whose names have not yet been released.
Most of the passengers were Russian.
More than 100 body parts and 140 bodies were flown to St. Petersburg on three government planes.
Russia has been plunged into mourning since the tragedy. A steady stream of grievers continued to pay their respects at St. Petersburg`s Pulkovo airport to lay flowers and leave paper planes.
Russian President
Vladimir Putin
had declared Sunday a day of mourning.
"Without any doubt everything should be done so that an objective picture of what happened is created, so that we know what happened," Putin said.