Jonathan Keen, 46, who was described as a functioning alcoholic, was found by his girlfriend at his flat in Chesham, Buckinghamshire, next to remnants of fluid used in e-cigarettes and empty cans of cider.
Buckinghamshire Coroner Richard Hulett heard Mr Keen would regularly mix his own concentrations of nicotine to use in the cigarette substitute.
Recording a verdict of suicide, Mr Hulett said it was the first time he had heard of someone `dying directly from this` in the county.
Mr Keen worked as a broadcast systems engineer with IT firm Atos, which works closely with the BBC. On his LinkedIn page, he described himself as `honest` and `reliable` and said `I love my job`.
He was discovered on September 24 by his girlfriend, named only as Vanessa, who had become concerned because she had not heard from him in 24 hours.
Emergency services were called to the property and Mr Keen was pronounced dead at the scene. Police officers found suicide notes on Mr Keen`s kitchen table and in the bin.
Giving evidence at the inquest in Beaconsfield, Buckinghamshire, Detective Constable Edward Blackburn said Mr Keen had a `clear liquid` around his nose. Toxicology reports showed a near-lethal dose of nicotine in his blood and 149mg of ethanol per litre of blood, which had been ingested in a short space of time.
It was heard that Mr Keen had sent an image to his cousin the day before he was found dead of the toxic warning label on the back of an e-cigarette fluid bottle.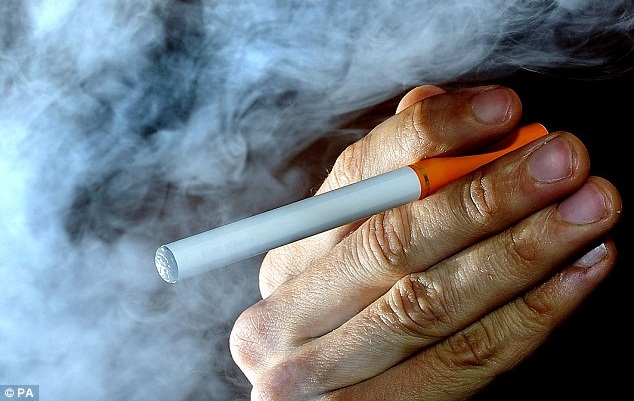 A post-mortem examination carried out by pathologist Dr Peter Johnson concluded that Mr Keen had died as a result of nicotine and alcohol toxicity.
Recording a verdict of suicide, Mr Hulett said: `We have a note here that talks about being sorry and talking about who gets what. That is the sort of thing people write at a very late stage.
`For whatever reason, his frame of mind that night became very negative.`He was intoxicated and seemed to be cross about things. He has ingested this nicotine liquid and it is probably not widely known that nicotine is a serious poison.
`Looking at his notes and the toxicology, he got into a frame of mind where he decided to do this. What he was feeling was quite negative. `Nowadays, nicotine is available in liquid form for e-cigarettes and you can import the stuff in a stronger form.
`This is the first time I have heard of someone dying directly from this in Buckinghamshire.` Mr Keen`s brother, Adam, who described his sibling as `loving and extremely considerate`, was trying to raise awareness of the danger of e-cigarettes.
`E-cigarettes are positioned as being very safe and a positive way of being able to reduce dependence on nicotine and it is not true. It is my belief that it should treated be as a drug.
`There should be clear warnings on them about how strong they are and how dangerous they are. `Any vape shop can make their own solutions and I want that to stop. I think it should be legislated.
`What my brother did was very unusual. He used to manufacture his own liquids himself. `He was clever so he knew how toxic it was. The fact my brother should use it this way shows it is a deadly poison and needs to be controlled.`
More about: