Azerbaijan cuisine is up there in the top of the list of favourites. With Azerbaijan having 9 of the 11 world climate zones you can imagine this has led to variety, colour and flavour. A country where the greens are a very flavoursome joy to eat on their own, or the meat dishes that get mouth watering every time. Some Azeri dishes have spread around the world and some have taken influence from around the world. This is where East meets West after all.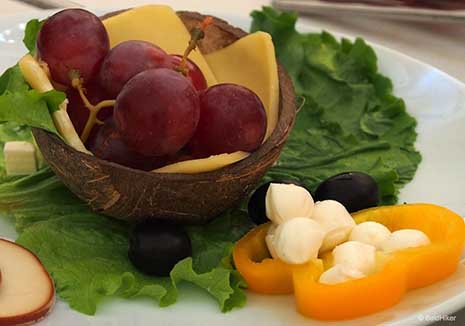 In the main image up top you will see a very fine typical platter, wrapped in the thin wafer bread on the right is a favourite.. lamb kebab. Another local delight is the Dolma! Love it… minced lamb with herbs wrapped in vine leaves, commonly served with a natural yoghurt….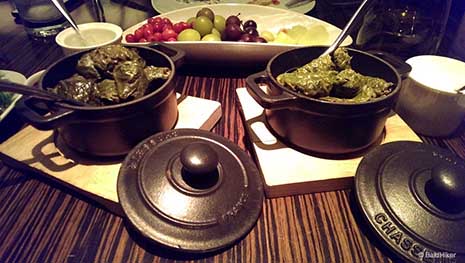 it just melts in your mouth.
Even before you get to the main dishes the colourful variety is brought to the table. Plates and bowls of green leaves and herbs (Goy) that are absolutely the opposite of the flavourless salad starters that europeans get used to at home. Breads (Chorek) pieces seemingly never ending..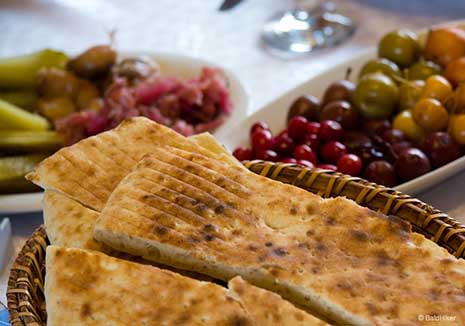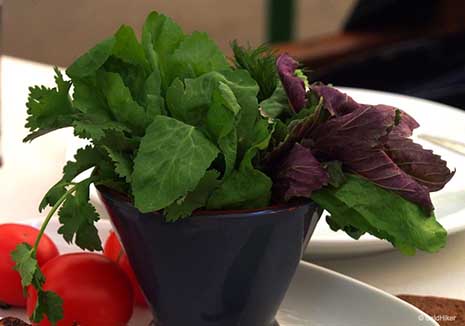 One couldn't forget the choice of cheeses… and fruits.. and the pickled fruit and vegetables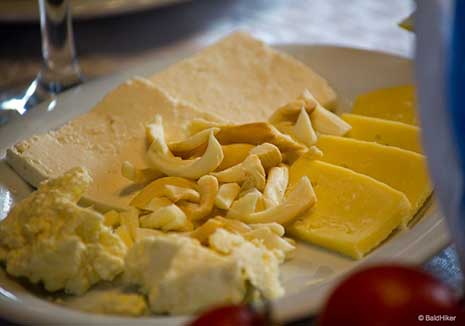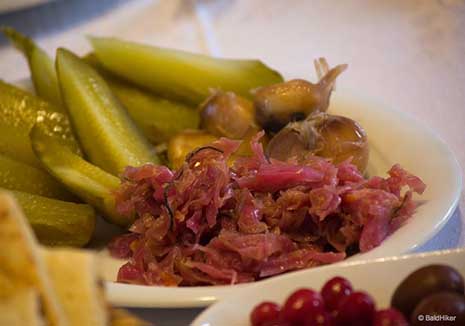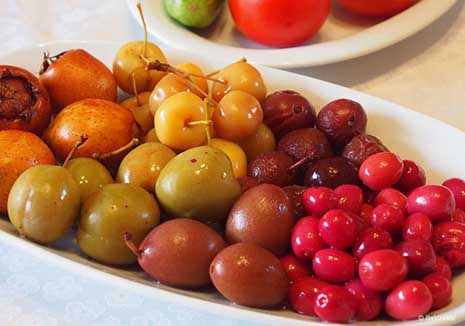 Another main dish that comes in many local varieties and each one with its own true taste are the Qutab. Pancake turnovers stuffed with differing lovely ingredients. Here we have 2 that we chose and we didn't go wrong. From left to right, Lamb, Spinach and then pumpkin.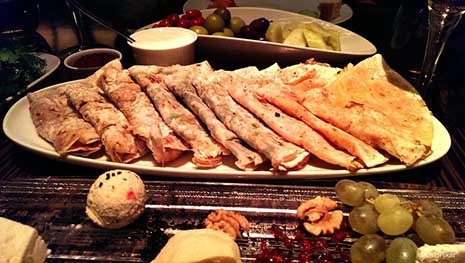 But what for desert I hear you say, well you need to have your sweet tooth about you! Remember in our post on Sheki we introduced you to a proper Pakhlava. A local cake of nuts and dough absolutely absorbed in sweet honey. Well this time we will introduce with
Quba
region`s Pakhlava. They had their own very orange coloured take on the cake.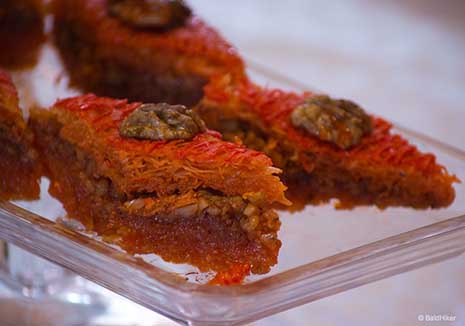 One thing I must say at this point is that if you are a big coffee drinker then don't expect a coffee available in Azerbaijan within your vicinity whilst out and about. Black Tea is the order of the day and the national drink. Taken with every meal or drank with guests as a welcome. Everywhere you go, a lovely glass of tea is on offer, tis delightful.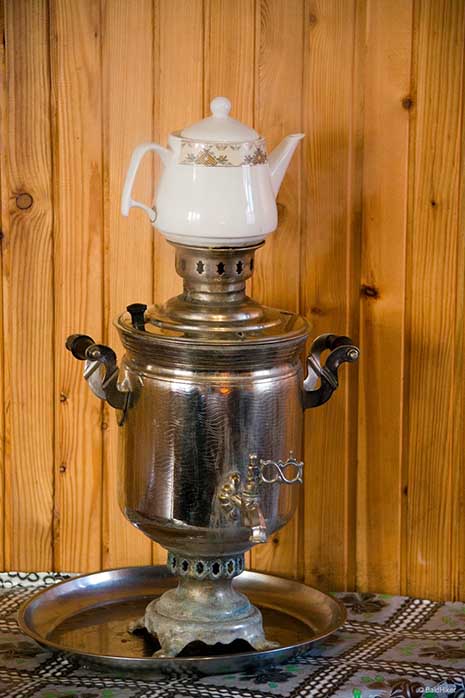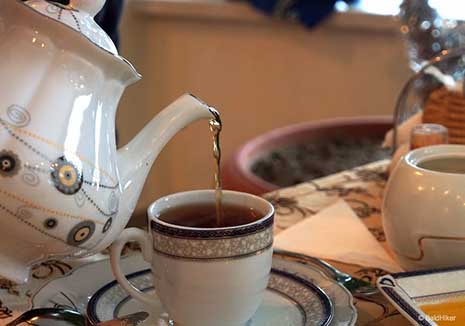 Olives are always on the table, local pomegranate juice or seeds colour the tasty array in front of you. Every meal is a feast but a feast that is never too filling or fatty.
Variety, taste, colour, culture and heritage. Azeri cuisine is something that all must try.