Huseynagha Guliyev is a witness of the Khojaly Genocide. Guliyev, 51 had been held hostage by Armenia for 26 days. Armenians took his old mother, wife and twin sons hostage too. He still cannot forget his terrible days in captivity.
"– I was born in
Khojaly
in 1966 and spent 25 years of my life there. I was a Post Commander when Armenians attacked
Khojaly
.
Then my mother, wife and two sons were in
Khojaly
. We were ordered not to take our families out of
Khojaly
. At night I was on post. We received an information saying that the 366th infantry regiment surrounded
Khojaly
. Although the Army of Armenia was formed of Russian soldiers, its commanders were Armenians.
Heavy shootings began few minutes past ten at night. It was like a nightmare, bullets were falling like rain.
Going upwards to the military post, we got command to evacuate people. It was not possible to stand against enemy`s military technics. They were shelling everywhere. The settlement of Meskheti Turks in our village was destroyed within half an hour.
Armenian tanks were running over people and crushing all men, women, and children without mercy. What could civil people do against the tanks? We had to withdraw. I found my family members together with other people at down of the village.
Khojaly
residents gathered there. We got the news that the people should be taken to the forest. It was snowing and freezing. We were said that Armenians promised to give a corridor to
Aghdam
through Asgaran. But it was another Armenian lie.
After half an hour Armenians started shooting again. The enemy laid an ambush far and wide. They surrounded us and demanded to surrender. We ran towards forest. Suddenly the enemy launched a rocket near us. I fell down and lost my consciousness.
When I came to myself I saw my leg bleeding. I tried to run to the forest. But couldn't. Armenians took me hostage. They also captured my family members, father-in-law and my children. Armenians interrogated me if I was a soldier. I rejected. Then my father-in-law whispered me if I confessed they would forgive me. They beat me black and blue. I lost my control.
When I woke up in the morning, I found myself naked and frozen to death on the snow. My father-in-law told me that they had to take my clothes off. It turns out, Armenians threw my dead body into the fire. They thought I was dead. My relatives said they tried to save me. But Armenians did not let them and threw me on the snow.
Armenians beat me everyday. I can`t describe how they beat me up and tortured. Then they laid me on the snow. It was deathly cold. The frost was cutting. They showed me tortured corpses of Azerbaijanis and threatened me saying that they would do the same to me.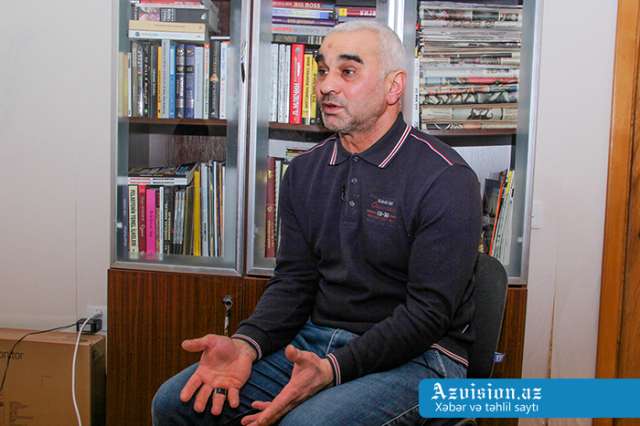 Even Armenian women had no mercy. They killed my 16 years old brother-in-law. A man called Edik wanted to kill me. He smashed my teeth by hitting me with the gun. He even wanted to behead me.
I had borne Armenian tortures for 26 days. I was so weak to answer to any question or to say a word. On the last day of my captivity when Armenians took me and my family members to exchange with other hostages from Armenian side I could hardly walk. After few steps I fell down and fainted. Armenians gave me to our soldiers and they took me to the morgue in
Aghdam
supposing that I was dead. My mother and uncle found me there. My mother noticed that I was breathing. They brought me to Baku.
Thanks God we are safe and sound now. "
Correspondent: Shahane Rahimli
Cameraman: Ahmed Khalilov
Montage: Bakhtiyar Mammedov
Narrator: Gunel Babayeva
Editor: Sabina Hasanova
AzVision.az
More about: