Besides their natural beauty and bliss, the seven lakes are surprisingly similar with each other. They were also formed at the same time after an
earthquake
hit the area in 1139. Four of the seven Kyapaz lakes are Goy Gol (Blue Lake), Maral Gol (Deer Lake), Zali Gol (Leech Lake), and Sara Gol (Yellow Lake).
The most popular of the seven lakes is Goy Gol, which is easily one of the cleanest and most beautiful lakes in the country. (Azerbaijan has more than 200 lakes and reservoirs.) Goy Gol could easily rival the most scenic lakes in the world. In 1925, the Blue Lake and its surrounding areas were declared to compose the Goy Gol State Reserve. In 2008, it was renamed as the Goy Gol National Park.
Other than blue and blissful lake, the national park is home to a number of endemic animals, such as the Persian leopard, lynx, wild boar, badger, and golden jackal, to name a few. Sadly, the Caspian tiger that used to roam here is now extinct. Also spotted in the park are exotic birds such as the Eurasian eagle-owl, Eurasian woodcock, Caspian titmouse, and Caucasus pheasant, among others.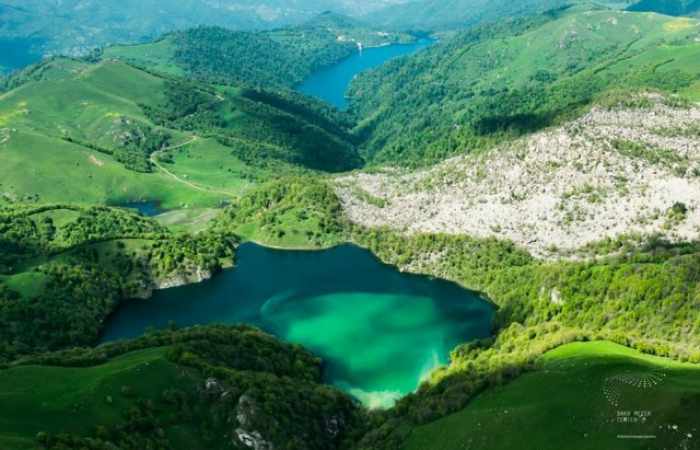 Meanwhile, as Goy Gol is the most popular lake in the area, Maral Gol provides the best views. It is, however, a bit secluded, which is why it is not as popular.
Taken together, the seven lakes and their immediate environment cover a total land area of 3,806 hectares with hundreds of animal, plant, bird and insect species calling it home.
The Tears of Kyapaz is a leading tourist destination primarily because it represents what Azerbaijan tourism is all about. The country is known for its diverse land formations. It is home to several mountains, caves, volcanoes, steppes, plains, and lakes. Azerbaijan is found between several mountain ranges and the Caspian Sea, and this unique location contributes to the country's rich biodiversity.
As of today, the country's tourism industry is largely focused on the capital city. It is an oil-rich city that is gleaming with ornately beautiful buildings. Tourists, however, should go beyond the main metropolis to enjoy the true treasures of Azerbaijan.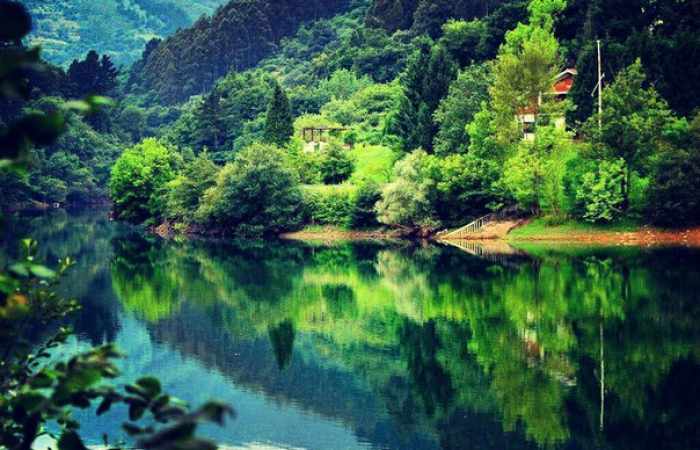 It is not difficult to fall in love with the Tears of Kyapaz. Those who have seen it do not hesitate calling it a piece of heaven on earth. Tourists can spend hours here just looking at the lakes and enjoying Mother Nature.
To get to the Tears of Kyapaz, tourists can take a bus, minibus or train from the capital city of
Baku
. All tourist destinations and activities begin in
Baku
. Tourists can also get rental cars and drive all the way to the Kyapaz area. However, there are several military stops and checkpoints along the way, and sometimes they refuse non-residents to pass through. If indeed they let foreign tourists pass, the trip and risks are all worth it.
More about: #Azerbaijan #travel