As a fast emerging tourism player, Azerbaijan is sharpening its tourism target in the GCC, while endeavoring to advance the rising luxury shopping segment, with new and impressive developments. The clear-cut determination of the country's Representative Office in GCC is bearing rich fruits, as the country saw a massive growth in the number of tourists from the region, AzVision.az reports citing the Dubai newstyle.
In recent years, the oil-rich Azerbaijan opened a tourism representative office in Dubai (Atlantis Holidays) and has been working on polishing its status as a hot spot destination for the Arab traveler, while also honing in on approaches to appeal to other travelers wishing to understand the countries' abundant offerings that include diverse nature and culture.
It's no wonder that, the tourism inflow to Azerbaijan has sprung up, and now the country stands as one of the rapid developing hot spot destinations. Azerbaijan's Tourism Representative Office in Dubai is looking for ways to capitalize leisure travel, wellness travel, shopping, sports and MICE.
Explaining the reasons Arab tourists are interested in Azerbaijan Mr. Rashid AL Noori, Chairman of the Representative Office of the
Ministry of Culture and Tourism
of Azerbaijan in GCC said "The appeal of Azerbaijan as the happening travel destination for the Arab traveler continues to grow because of the proximity to home, great culture, awesome nature, halal food and similarity in cultures that encourages free worship with holidays such as Eid and other festivals of the Arab traveler."
Tourism advancement

Azerbaijan's tourism sector kicked off 2017 in flying gear, as the Ministry of culture and tourism released a report of the huge surge in the flow of UAE tourists into the country over the initial six months of the year. The country was visited by an overall number of 1,199,667 foreign citizens, 24.5% more people compared to the same period last year (2016).
Supported by expansion in key markets, UAE and Saudi Arabia drove the volumes and set the stage for a healthy first half result. This period saw a 338 per cent growth in overnight tourists from UAE with March alone peaking at an impressive 86 per cent while attracting 44,196 UAE visitors.
Reflecting on another substantial percentage increase, Russia, Iraq, Iran and other countries visitations jumped 17 per cent compared to the same period last year. The list reads Georgia (254,425 people, 4% increase), Iran (180,103, 89% increase), Ukraine (27 342, 14% growth) and
Iraq
(19 355, 75% increase). During this period, 138, 692 people also visited Azerbaijan from Turkey.
The flow of arrivals from Arab countries, including Oman grew 16-fold, Kuwait 8-fold, Saudi Arabia 6-fold, Morocco 5-fold, Al-Jazeera 3.5-fold, Jordan 2.2-fold and Turkmenistan 2-fold.
Also, a buildup in the flow of international citizens from the
CIS
states was observed by 12%, EU by 13%, the Persian Gulf and the Middle East by 117%, Asian countries by 64.4%, African countries by 72%, and America and Australia by 22.8%.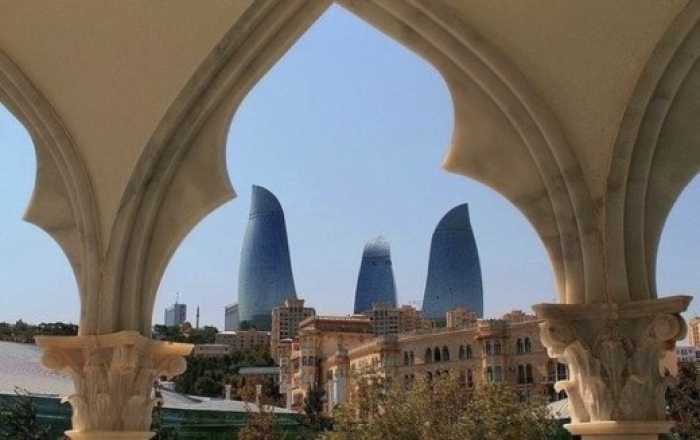 As AL Noori highlighted the increased air links to Azerbaijan, mentioning that Air Arabia now operates flights to Azerbaijan 5 times a week, Azerbaijan Airlines introduced flights from Kuwait every Thursday, Kuwait's Jazeera also picked Baku as one of their destinations and presently operates 2 flights a week (Monday and Friday), Wataniya Airways operating flights to Baku on Wednesday and Saturday and soon to be Launching Etihad Airways
"These flights are besides the current 6 flights per day from Dubai by Fly Dubai and Azerbaijan Airways. Apart from Baku, Fly Dubai also introduced flights to Gabala, the nature haven of Azerbaijan." Said Rashid AL Noori.
With its successful efforts, development plans, and distinct vision for the future, it's clear that a sense of optimism for the future of Azerbaijan's tourism industry is in the air. "The representative office has devoted significant efforts in marketing Azerbaijan as an alluring destination for visitors from GCC. So when we see such promising results mid-year we are thrilled. The significance of 'flexibility and convenience' of access has been contributory in driving tourism traffic. So, as we advance to invest in raising awareness for Azerbaijan as the destination of choice for the Arab traveler, our focus at the representative office is on increasing Azerbaijan's accessibility and eliminating roadblocks to travel by engaging with partners, stakeholders, and government officials."
Aside from convenience, Rashid AL Noori highlighted safety and security as essential for many tourists who travel to Azerbaijan. He further spoke about some of the tendencies that serve as a base of Azerbaijan Tourism's Development plan.
"Over the previous year, tourists to Azerbaijan have indicated increased interest for 'value for money', accommodation, comfortable facilities, home comforts and exclusive services when travelling. They are now eager to obtain experience as value for their pay. So the extra details that boost their experience when visiting a destination plays a fundamental role."
Positiveness Overflows

Having set a 30 fold rise in overnight visit in 2016, the sudden spike in 2017 so far, is a powerful signal of the positive sentiment for Azerbaijan. It's no doubt the country has established itself as an exclusive tourist destination, and a rich consideration among couples and families.
As Azerbaijan continues to strive towards further tourism success and growth, their representative Office in GCC is working overtime to make certain positive outcomes are obtained. For this Mr. AL Noori says, the representative office has game-changing strategies in order. The plans are expected to cajole more visitors to Azerbaijan. He adds that Azerbaijan will introduce infrastructures dedicated to kids' and teens' events and activities and presenting something particular to those journeying with their children to Azerbaijan.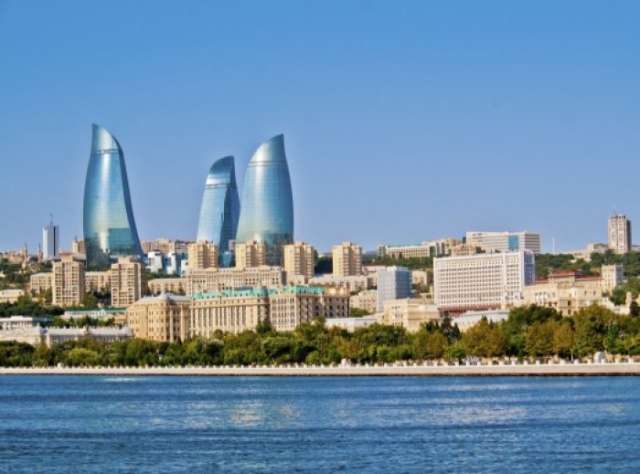 With UAE travelers empowered to enter Azerbaijan without the cost and time of obtaining visas in advance since November 2015, and 93 other nations getting easy visas online, Azerbaijan's objective of making it as smooth and seamless for any prospective tourist to visit and revisit Azerbaijan is being carried through. With prospects for the remainder of 2017 looking promising, the representative office expects to go on representing Azerbaijan's Tourism's strategies, to further position Azerbaijan as an inviting destination for Arab travelers.
"While the high performance half of 2017 is exhilarating and to be complimented, we nevertheless have much to do. We stay positive in the stability of Azerbaijan's attractiveness as a popular spot travel destination and will continue to, as we push towards our target of receiving more visitors year by year." AL Noori concluded
About Azerbaijan
Azerbaijan is one of the most beautiful countries located at the joint of Europe and Asia. As an excellent choice for holidaymakers, Azerbaijan has warm and dry summers with a minimum of 22 and maximum of 30 degrees between June and August. Apart from the magnificent natural scenery, culture and vibrancy, Baku (The city of winds) is home to a tangle of intricate alleys, mosques, historic structures and the Palace of the
Shirvan
shahs and the Maiden Tower, now listed among
UNESCO
's World Heritage Sites. The city is also home to innovative start-ups companies and fashion boutiques.
More about: #Azerbaijan #tourism