Above mentioned organization tries to undermine the relations between Azerbaijan and EU and to put pressure on our country. The organization which is called "PIN", carried out a trade of internal organs of Azerbaijani captives in midst of the Armenia-Azerbaijan Nagorno-Karabakh conflict.
Azerbaijani lawmaker Sahib Mammadov told AzVision.az on the establishment of the organization, its dirty games and its contributions to Armenians.
"In 1988, following the terrible Spitak earthquake in Armenia, a group of students in the Czech Republic initiated an aid campaign to help earthquake victims. Later, in 1999 the organization was given its current name, "People in Need". Soon, the organization started to bid close relations with Armenia and to openly support Armenians in Nagorno-Karabakh conflict. The organization revealed its malicious intentions. In 1992, harshly violating the principles of international humanitarian law, the organization established a stationary hospital for the treatment of Armenian soldiers wounded during combat operations in Khankendi.
"According to the principles of international humanitarian law, an organization providing humanitarian assistance to the injured people and captives must treat them in an unbiased manner. However, PIN's "humanism" was emerged only in the attitude towards Armenians. Actually, humanitarian assistance must be provided for both sides. Those times, PIN refused to accept the wounded Azerbaijani captives, militants and civilians to the hospital. Azerbaijanis taken to the hospital were left to die."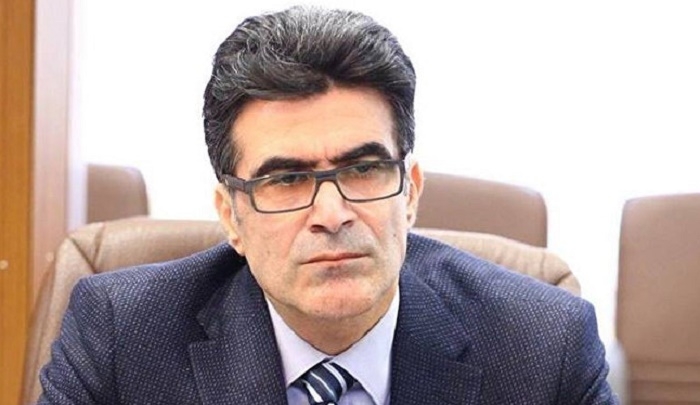 IDPs from Lachin and Shusha regions were accommodated at New Yasamal residential area. I was the Head of the District Executive Authority then. We were discussing the problems of IDPs with the Head of Shusha district Executive Authority, Nizami Behmenov. Very few people could escape from Armenian captivity. They were talking about their horrible memories. Unfortunately, those statements were not documented.
The organization proudly used to publish their contributions to the struggle for "Artsakh's" sovereignty on organization's website, as well as the establishment of such hospitals. However, they have deleted their dirty history in order to strengthen their image as a "humanitarian organization". Obviously, the organization was a defender and supporter of the occupier Armenia.
S. Mammadov noted, the "humanitarian' organization's name was mentioned in even more terrible issues:" Although this organization was involved in the removal and sale of Azerbaijani hostage children's organs through establishing organ trade with Armenians.They achieved to hide all these facts about organ trafficking. Unfortunately, our law enforcement institutions did not investigate this issue. Afterwards, some doctors of that hospital helped them to organize organ trafficking of Azerbaijani hostages, particularly children. This organization committed crimes against Azerbaijanis. Their concern over human rights in Azerbaijan is cynical. PIN is actively involved in issues related to human rights when it comes to Azerbaijan. This organization continually holds anti-Azerbaijan campaigns. However, they have never held campaigns against other regional countries, such as Georgia and Armenia.
Has not Armenia ever violated human rights? Have you ever seen this organization criticizing Armenia? PIN, which closely cooperates with Armenia, achieved establishing anti-Azerbaijan network through implementing different projects and programs. They organize anti-Azerbaijan campaigns through different international events and establish communications means. Now they are worried about Azerbaijan's close relationship with the EU. Generally, they put their network to use on the eve of important events and when Azerbaijan host international events. Currently, they are organizing a new campaign. The entire staff of this organization including the head of the organization, Jaromír Štětina does not conceal its hate to Azerbaijani people. Now, is it true to say they concern over the human rights violations in our country? "
S. Mammadov regretfully noted, the organization achieved to involve Azerbaijan's 15 NGOs and many Azerbaijani journalists to serve Armenians' interests in their network:
"Some of them live in European countries. Different organizations, which were established in Europe, involve those "Azerbaijanis" as agents of influence and organize anti-Azerbaijan campaigns using them. They include "Meydan Tv" which also operates in Azerbaijan. Many know this institution. On the eve of 5th Eastern Partnership (EaP) Summit, they begin to attack Azerbaijan. Firstly, 38 organizations made a statement regarding the legal aid restrictions. 37 organizations have recently sent a letter to the High Representative of the Union for Foreign Affairs and Security Policy. At the same time, 47 MPs have sent a letter to Azerbaijani President Ilham Aliyev. All these are considered to make Azerbaijan withdraw from the Framework Agreement. Why are they interested in it? Why do not they want Azerbaijan to build close ties with the EU and to participate in Europe's energy security? Who is not interested in alternative communication systems? It is clear that PIN and its partners, as well as servile Azerbaijanis, seek to satisfy their powers' interests".
More about: #People-in-need #Armenia #Azerbaijan