- As you know, today Pakistan is headed by a new Prime Minister. In your opinion, how will the relations between Baku and Islamabad develop under the new Prime Minister of Pakistan? Will there be changes in the relations between the two countries?
- Pakistan is a peace loving democratic country, which follows a democratic system of governance. The Parliament, being the supreme institution is the highest decision-making body. All decisions concerning international relations are made by the Parliament after due discussion and deliberations, keeping the national interest in view. The current change of Prime Minister is a consequence of the same democratic transition. The change has taken place in an institutionalized manner, reflecting the strong democratic values of Pakistan.
As regards Pakistan's relations with Azerbaijan are concerned, those are State to State relations, which are independent of political dispensations. We have a common history, culture, religion and rich traditional context. People of both the countries have unmatchable mutual respect and love for each other, which serves as the strong basis for a sustained relationship. In my viewpoint, the relations between Pakistan and Azerbaijan are going to be stronger and deeper in the times to come. We have a common future and prosperous destiny.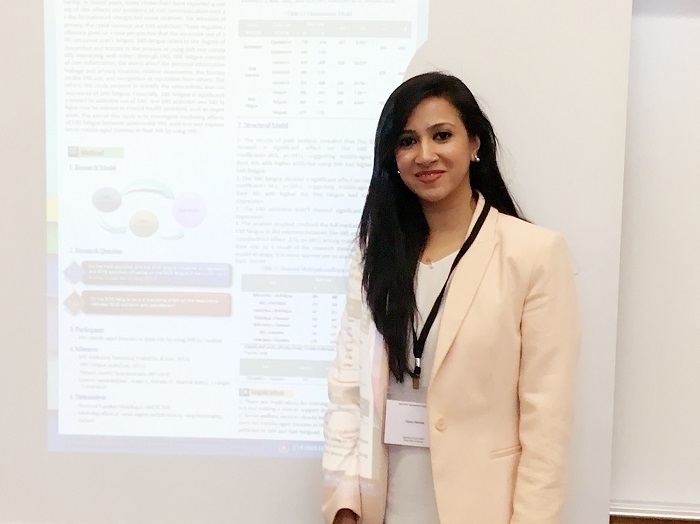 - Pakistan is the only country in the world that does not recognize Armenia as a state. As you know, Armenia continues to conduct an aggressive policy towards Azerbaijan and does not comply with the UN Security Council resolutions on the
Karabakh
issue. How do you see the settlement of the Nagorno-
Karabakh
conflict?
- Pakistan is the only country that does not recognize Armenia. Our Parliament was the first to term "
Khojaly
Tragedy" as "Genocide". This year again, the Standing Committee on Foreign Affairs of National Assembly of Pakistan adopted a resolution, condemning the occupation of Azerbaijani territories by Armenia. Our stand on this issue is based on principles. We believe that Armenia has illegally occupied Azeri lands for the last 25 years. Armenia has forcibly brought demographic changes in Nagorno
Karabakh
(NKB) and 7 x adjoining territories. Armenia is undertaking blatant human rights violations in the region. Repeated violations of a line of control (LoC) and attacks on peaceful Azeri population living in border areas are the clear-cut violations of international norms and practices. The international community, particularly the
OSCE
Minsk Group, must take notice of such unjust actions and take some concrete measures to resolve the issue, within territorial integrity of Azerbaijan and in line with available resolutions of United Nations Security Council.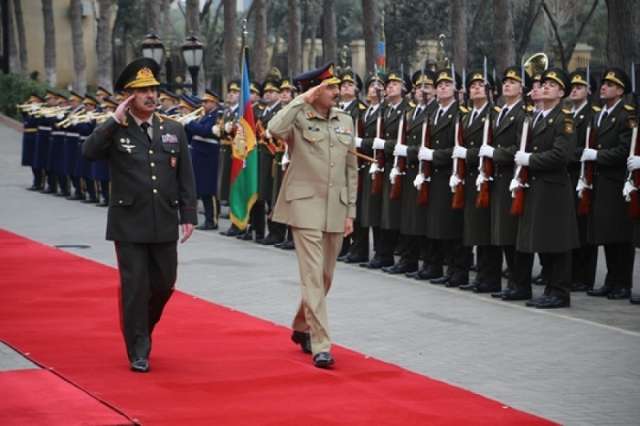 We being Pakistanis can feel the pain of our Azeri brethren, since we suffer the same dilemma in Kashmir. Kashmir is an unfinished part of Sub Continent's partition agenda, which also needs resolution as per available UN resolutions. Unfortunately the international system, we are living in is not fair enough and is at times discriminatory. It favors the strong nations, while ignores the relatively weaker ones. I can qualify my statement by saying that there are 4 x UNSC resolutions each, passed in favour of Nagorno
Karabakh
and Kashmir. These resolutions despite a passage of 25 years and 70 years have remained unimplemented. On the other hand, similar resolutions in case of certain developed countries were passed and implemented within hours or days. This is the dichotomy of an international system that needs a fair review. The
OSCE
Minsk Group and the international community has to do more and much quicker to help Azerbaijan resolve the issues of Nagorno
Karabakh
as per available UNSC resolutions. Unless issues like Nagorno
Karabakh
and Kashmir are not resolved, the instability in South Caucasus and South Asian regions cannot be guaranteed.
- How do you assess the military-technical cooperation between Pakistan and Azerbaijan today? What can Pakistan offer Azerbaijan?
- Pakistan and Azerbaijan are developing relations in an all-inclusive manner. We are working to improve the relations for trade and industry, energy sector, education, human resource development and military cooperation. 2017 has been particularly eventful in this regard. Exchange of bilateral delegations has helped in identifying the areas, where the two countries can work together. Great potential for trade and industry though exists however, it has largely remained unutilized. Surely, Pakistan is interested to benefit from Azeri experience in the energy sector. An Inter-Governmental Agreement was signed in March this year. We had business forums in Baku as well as in Islamabad during 2017. I am positive that businessmen of two countries can help build a better trade relationship.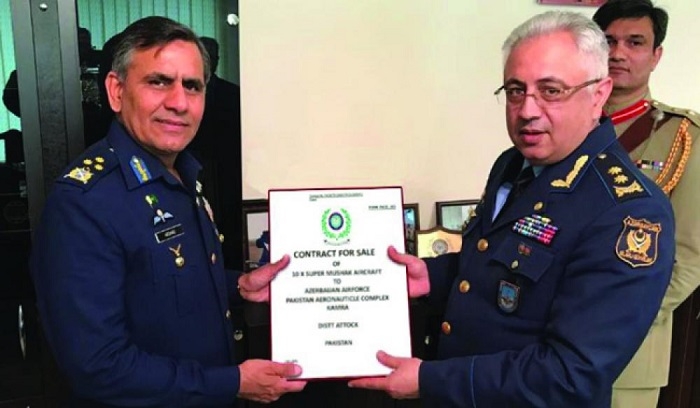 In the military cooperation sphere, Azerbaijan signed a contract to purchase 10 x Super Mushshak training aircrafts from Pakistan Aeronautical Complex Kamra this year. Azerbaijan is also interested in JF-17 Fighter Jets of Pakistan. We had a very successful visit of Pakistan Air Force's Chief to Azerbaijan in October 2017. Very recently, the Chairman Joint Chiefs of Staff Committee, who is the top military man of Pakistan Armed Forces, has visited Azerbaijan. In addition to an exchange of high-level visits, we have growing cooperation in the military training and military-technical cooperation domains. So a lot of good things are happening which pave the way for a sustained relationship. Pakistan and Azerbaijan being brotherly Muslim countries are going to be exemplary friends and partners in all spheres of state relations.
Seymour Mammadov
More about: #Azerbaijan #Pakistan