Winter presents an assortment of activities and festivals that honours the uniqueness of the season. It is pretty long as it lasts approximately from November to March with activities that abound.
For travellers wondering how to enjoy winter in Azerbaijan, the country's tourism department has listed eight ideas for family fun.
1.
Go skiing
- Azerbaijan has two 21st-century resorts. Both named after famous mountains. The Shahdag Resort is on the lower slopes of Heydar Aliyev Peak around 30km west of Gusar. Tufandag Resort is on the northern margin of Gabala. The two are amazing resorts. Each with its own unique appeals, and travellers must choose one at a time to enjoy both offerings. The Shahdag Mountain Resort, circled by the Greater Caucasus, commands a spectacular panorama, roughly 2,500 meters above sea level. Shahdag is a pulse throb and a magnet for sports enthusiasts and lovers of untouched nature. A few kilometers beyond Shahdag resort is the delightful village of Laza with an array of high waterfalls that look splendid when frozen. Tufandag on its part has fresh air and soothing silence that will be a welcome variation to the drab of the metropolises. Tufandag combines a rustic atmosphere with easy urban convenience. And is predominantly a family-oriented resort. Meanwhile the antique shepherd's village of Duruja can be freely visited by stepping off the ski lift.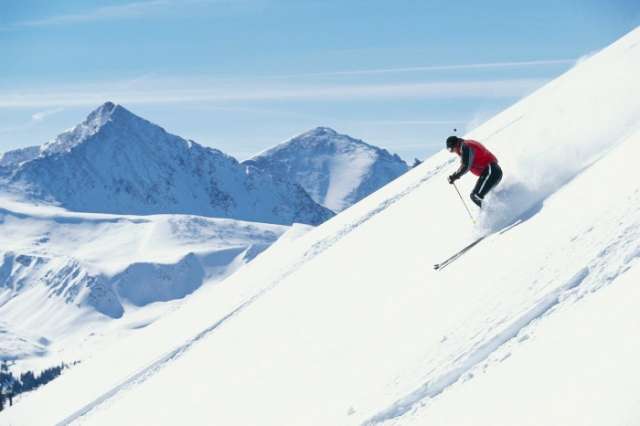 2.
Ride a bike
- It's the new movement. Everyone seems to have gotten themselves a charming mountain bike these days and is plying the pathways of the township. In Azerbaijan, it's time to explore the infamous Baku metropolis. Travellers can head out to the Baku Boulevard or Baku Parks and enjoy a decent bike ride.
3.
Take a wellness retreat
- If there is one reason to take advantage of the cooler temperatures, being able to just have time off, forget everything and concentrate on oneself is it. Azerbaijan will deliver that in a big way. There are entire places like Ovdan Wellness and Spa Shahdag and Chenot Palace Gabala, devoted to promote health and wellbeing, where one can receive medical, spa treatments, checkups, diets, and all within a luxury facility. The objective is to encourage you to detox, thus refreshing the body and mind. Take the family on a special week winter retreat where they'll have fun as relax in the cozy and energizing Azerbaijani Wellness hospitality. You can also visit Elmira Beauty Line company and treat yourself to beauty technology that can be found nowhere else in the world.
4.
Play and laugh together
- Winter is accepted worldwide as an excellent season for family bonding and Azerbaijan offers tons of outdoor opportunities for a whole family to enjoy, like making a snowman, making a campfire, paint, play music, visiting a bowling place like Qafqaz Resort bowling center or attending the countless famous music festivals that showcase the diversity of Azerbaijan.
5.
Go for a hike
- One thing snow is excellent at providing, is the ample opportunity to get outdoors and take a stroll. Whether alone or in a group, wander in favorite places like Yeddi Gozel Waterfall, World War II Memorial Park, and Lake Nohur.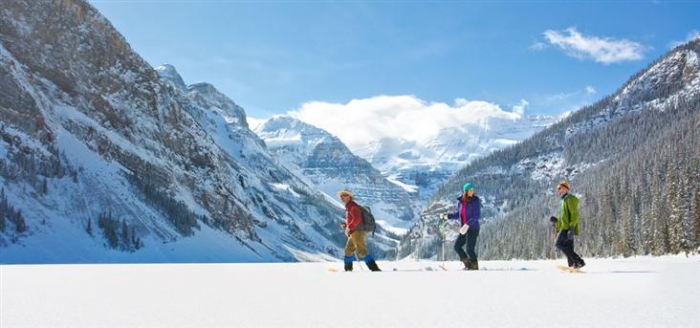 6.
Go bird watching or hunting
- Azerbaijan's mild winters attract birds from far north as they cross over or stop in Azerbaijan. Water birds by the thousands - both large and small - cluster in Azerbaijan's many wetlands, along the coast and inland. Wetland birds include swans, geese, ducks, flamingos and shorebirds, curlews and snipe. Along the coast, the Common and Great Black-headed Gulls can be observed, with Hen Harriers and a few Peregrine and Saker Falcons hunting over land. Large flocks of Meadow Pipits and Bramblings also prowl the open areas, feeding on seeds. While in the mountains, most birds of the alpine region are forced lower in winter by snow with some migrating down into the river valleys.
7.
Sample Azeri cuisine
- Winter in Azerbaijan is a pleasant season for local halal food lovers. It's precisely during the cold times that the Azerbaijanis will treat guests to a hot amber broth–Hash/aspic beef feet prepared overnight on low flame, with hot dushbara (dumplings) a rosy meat pie - fijim from sheep pulp, roasted onions, minced garlic, pepper and dried herbs, all baked in dough, and exquisite and tender piti in clay pots. This will be accompanied by a thin fragrant soup seasoned with saffron, served with pepper, sumac, mint, tomatoes or chestnuts. To add to the already bright sense of festivity there's the frosty succulent oranges, fresh lemons and tangerines served through the winter.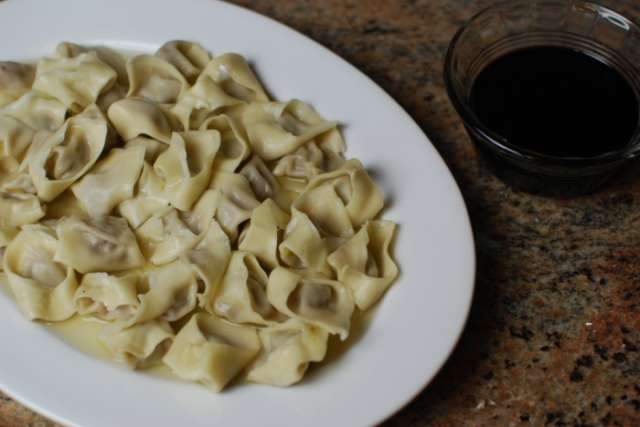 8.
Snuggle up in a cabin
- What could be cozier than a night or two spent in a cottage in the mountains? There are few mountain lodges in Azerbaijan that will charm your socks. While there, enjoy some of the best, exceptional views of Azerbaijan.
Azerbaijan has a comprehensive calendar of activities for both youngsters and adults throughout the year, regardless of the
weather
conditions. Therefore, families can enjoy a host of activities and create the best winter vacation memories.
The original article was published in TradeArabia News Service.
More about: #Azerbaijan