"I sat along with the Armenians hut they couldn't do anything. The security forces of PACE forced me to leave the hall. However, Sargsyan raised his head and took a look at Azerbaijani hostages' photo. It proves my protest has worked", Shahidov added.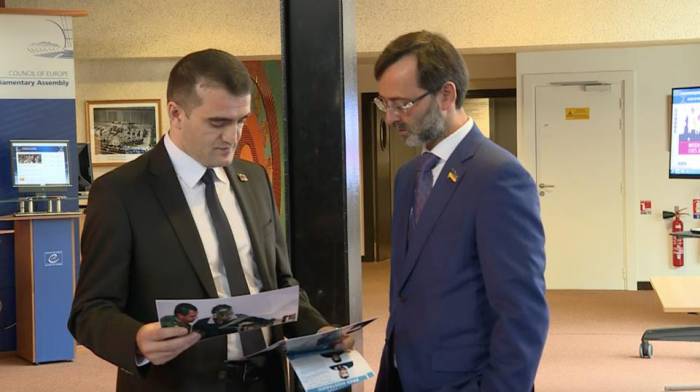 Shahidov also gave information about Azerbaijani hostages to the vice-president of the PACE, Georgy Logvinsky. 
Note, 
in July of 2014, Russian citizen Dilgam Asgarov and Azerbaijani citizen Shahbaz Guliyev were taken hostage and another Azerbaijani citizen Hasan Hasanov was shot to death by Armenian servicemen while trying to visit their homeland in Kalbajar. Hasan Hasanov's body was taken from the enemy and buried in Baku.
On December 19, 2014, an illegal court of the separatist regime in Nagorno-Karabakh sentenced Dilgam Asgarov to life in prison and Shahbaz Guliyev to 22 years.
More about: #PACE