Headlined "Azerbaijan. A museum on the Silk Road which thinks in Italian" provides an insight into one of the most famous and popular tourist places of the "eternal flame" in Azerbaijan near the mountain of Yanardag.
The article hails President Ilham Aliyev's recent initiative to reconstruct Yanardag National Reserve and create high-standard conditions here for the Azerbaijani citizens and tourists.
The article provides information on the joint project through which Azerbaijani and Italian experts will work together to develop a "Museum of energy" project at Yanardag reserve.
Architect Laura Peretti says it will be an up-to-date multimedia and interactive project highlighting the history of Azerbaijan, its energy resources and tourism potential.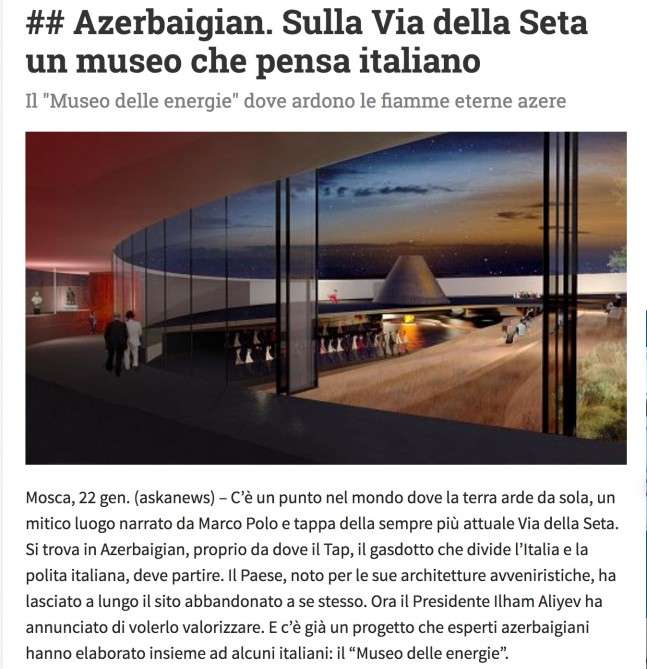 More about: Yanardag Italy Azerbaijan