"We have officially appealed to the European Court of Human Rights for 3 years. However, the European Court does not want to consider the case. My dad is an old and sick man and we have no time to wait. I cannot get any information from my father. The employees of the International Committee of the Red Cross say that my father's health condition is stable there is no problem. If there is no problem with my dad, then why I can't keep in touch with him for about a year?", he said.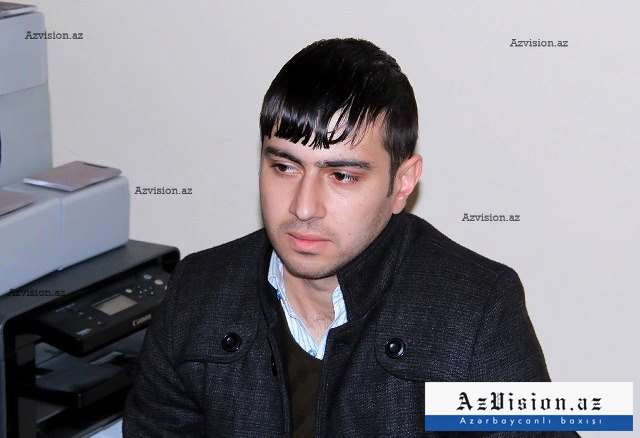 'My father is exposed to tortures in captivity. International Committee of the Red Cross should present his video every three month.They do not follow this rule. Although there is information about Shahbaz Guliyev, we do not receive any information about my father. We decided to appeal to the international court because my father suffers from regular tortures. I have facts about it. The Armenian ombudsman said that Dilgam Asgarov was kept in good condition and he did not have any health issues. If he does not have any problem, why do we not get his videos?,' Asgarov noted. 
Asgarov also added that information about his father will be sent to 70 countries. 
In July of 2014, Russian citizen Dilgam Asgarov and Azerbaijani citizen Shahbaz Guliyev were taken hostage and another Azerbaijani citizen Hasan Hasanov was shot to death by the Armenian servicemen while trying to visit their homeland in Kalbajar. Hasan Hasanov's body was taken from the enemy and buried in Baku. On December 19, 2014, the "court" of the separatist regime in occupied Nagorno-Karabakhsentenced Dilgam Asgarov to life imprisonment in prison, Shahbaz Guliyev to 22 years in prison.
More about: #Azerbaijan Kalbajar-hostages