Moreover, the live pictures from the capital of Armenia show soldiers joining the protest.
This is a serious testimony to the complete loss of control over the situation in the country by Serzh Sargsyan and his team. Meanwhile, the location of the three opposition deputies abducted by the Armenian authorities, among which is protest leader Nikol Pashinyan, is still unknown.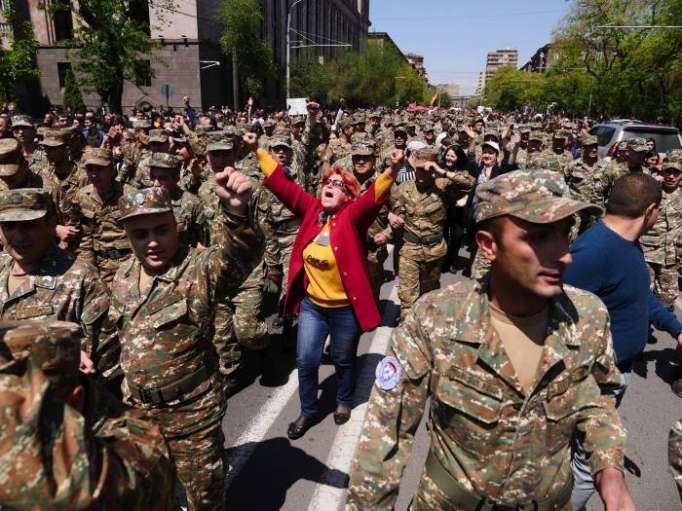 The Armenian authorities are in utter confusion and repeat the mantra about the need for dialogue, obviously not daring to use a force-based scenario. It is noteworthy that Serzh Sargsyan, who said negligently yesterday that the protesters represent only 7-8% of the Armenian society, does not organize an alternative rally in his support. If the RPA has a majority in the parliament, then why there are no its supporters on the streets? However, this is a rhetorical question, considering the fact that the cost of a vote in Armenia's last parliamentary elections was $20.
More about: Armenia