The president of the National Union of Women's Suffrage Societies (NUWSS) for more than 20 years, constitutional campaigner Fawcett worked tirelessly in the fight for women's equality. 
Her effigy - which will sit between statues of Benjamin Disraeli and Edward Smith-Stanley, the 14th Earl of Derby - has been designed by Turner Prize-winning artist Gillian Wearing and will be unveiled on Tuesday morning.
The bronze figure will show a 50-year-old Fawcett holding a placard reading "Courage calls to courage everywhere" - a quote taken from the speech she gave after the death of suffragette Emily Wilding Davison, who was trampled by the king's horse at the Epsom Derby. 
The plinth will feature the names of 59 other supporters in the fight for universal suffrage, with unsung heroes honoured next to the likes of Davison and Emily Pankhurst.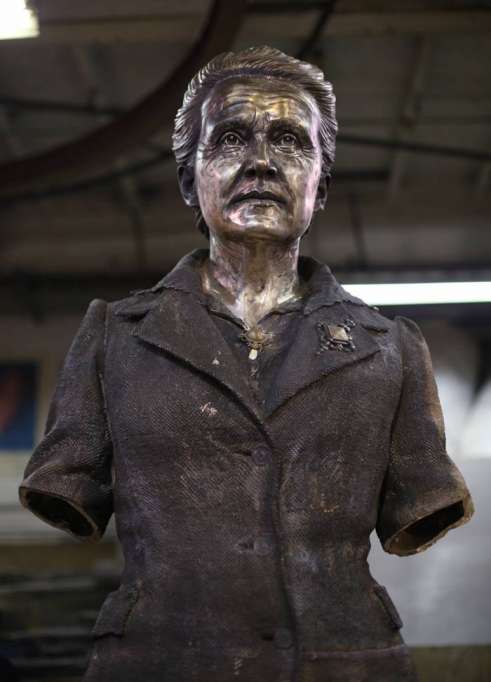 The activist - who is also responsible for helping put Jane Austen on British bank notes - started the action after running through the square on International Women's Day in 2016. 
"I noticed that all the statues were of men," Criado Perez told HuffPost UK. 
"I was incredibly shocked - I just felt like this is such a high-profile iconic space - how is it that this has been allowed to continue without someone doing something about it?" 
After sifting through records with dogged determination, she discovered that just 2.7% of statues in the UK are of "historical, non-royal" - women who have been memorialised for their achievements.  
"It's shocking," she said. "That does not accurately reflect history." 
"I know from personal experience that this does have an impact on how women see themselves. Even in my mid-20s, I thought of my gender, my womanhood, as an obstacle I had to overcome in order to be the kind of person I wanted to be." 
Criado Perez hopes the statue will spark discussions about women's suffrage, especially among young people. But she is realistic about the figure's impact. 
"Yes, it's an important statue" she said. "Yes, it's in a key place and it's started an important debate, but it's still only one female statue and 11 male ones. It's still ridiculously skewed."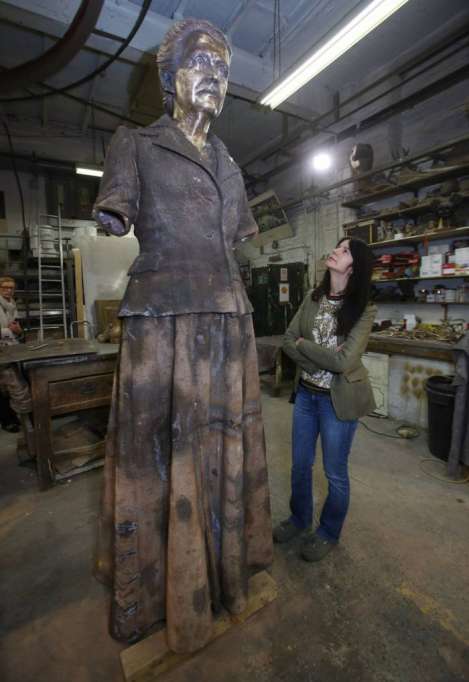 Sam Smethers, chief executive of gender equality charity the Fawcett Society said there was a long way to go before parity is achieved. 
"It's a moment when we are celebrating the first women's statue in Parliament Square, which is a very important occasion, a very important milestone, but it's also shows in some ways how things have changed that we haven't had a woman in Parliament Square until now," she said. 
"To really improve women's lives today and tomorrow, we need to get more women into positions of power."  
More about: Parliamentsquare