A Joint Action Plan on Strategic Partnership between Azerbaijan and Serbia was undersigned by President Aliyev and President Vucic.
***
Following the one-on-one meeting, President of Azerbaijan Ilham Aliyev and President of Serbia Aleksandar Vucic held a meeting in expanded format with participation of delegations in Baku.
***
Azerbaijani President Ilham Aliyevhad a one-on-one meeting with Serbian President Aleksandar Vucic following his official welcoming ceremony on May 21.
The meeting focused on the successful development of bilateral relations between Azerbaijan and Serbia in political, economic and other spheres. 
The presidents noted good potential for further expansion of ties between the two countries.
Aleksandar Vucic noted that his official visit to Azerbaijan will contribute to the development of cooperation between Azerbaijan and Serbia.
The sides exchanged views on bilateral relations and other issues of mutual interest.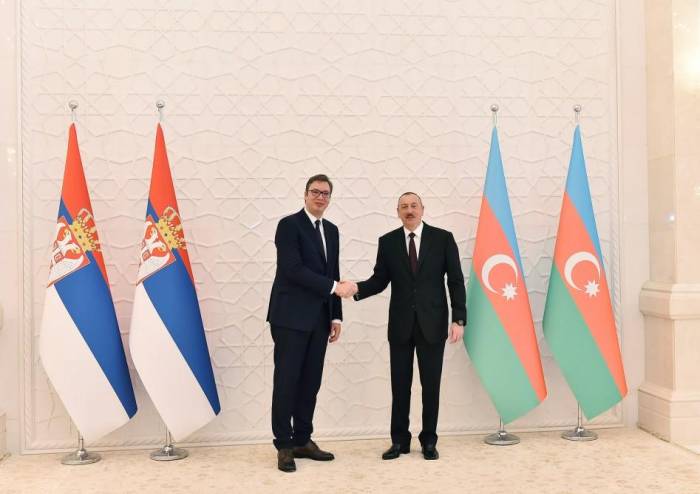 ***
President of Serbia Aleksandar Vucic arrived in Azerbaijan on an official visit on May 21.
An official welcoming ceremony was held President of Serbia Aleksandar Vucic in Baku on May 21.
Azerbaijani President Ilham Aliyev welcomed his Serbian counterpart.
The heads of state reviewed the guard of honor.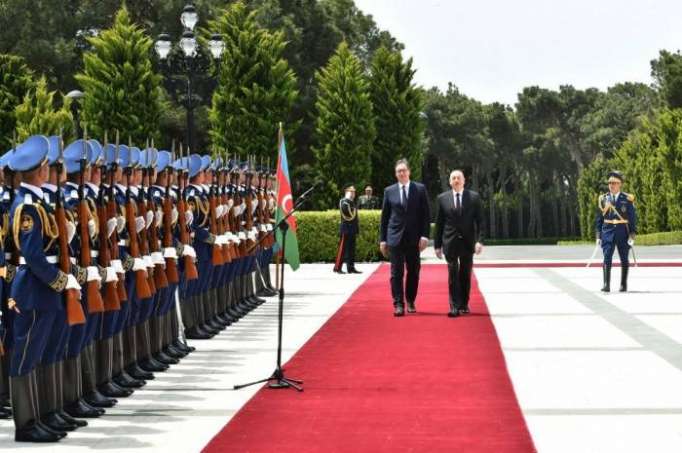 Members of the Azerbaijani state and government were introduced to Aleksandar Vucic and members of the Serbian delegation to Ilham Aliyev.
The presidents then posed for official photographs. 
***
A guard of honor was lined up for the Serbian president at the Heydar Aliyev International Airport, decorated with the flags of the two countries.
President Vucic was welcomed by Azerbaijan's First Deputy Prime Minister Yagub Eyyubov, Deputy Foreign Minister Nadir Huseynov and other officials.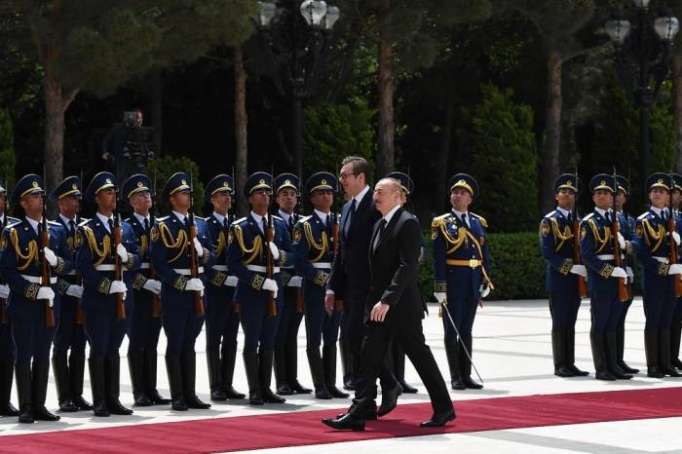 More about: Serbia Azerbaijan