"In comparison with previously launched pipelines, we will make more profit through TANAP project. Some foreign businesspersons actively involved in the project. This is a great project, therefore several foreign companies interested to invest in it. Turkey intends to supply its need for oil and gas with this newly opened natural gas pipeline. Recently, we have attended the opening ceremony of the Baku-Tbilisi-Kars pipeline in Baku, which is also a big joint project between the countries. We have partnership relations in field transportation as well. We are restoring the Turkey-Azerbaijan-Iran, Turkey-Azerbaijan-Turkmenistan-Kazakhstan – the historic Silk Road through the railway. The most important partners of the project started in China are Turkey and Azerbaijan, and the port in Turkmenbashi will be opened soon", the minister said.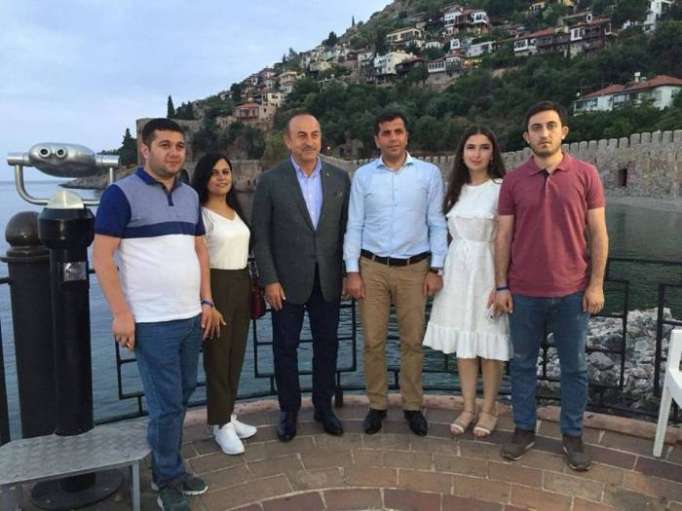 Turkey's Cavusoglu touched on the investments made in Azerbaijan and Turkey: "We observe development in every field in Azerbaijan and Turkey. This development contributes to the progress in economy. It is essential to expand our cooperation in many fields, particularly in the field of defense industry. We have built good relations in the field of military and politics. Azerbaijan and Turkey play a very important role in the Turkic Council. Our cooperation will continue to ensure the unity of the Turkic world".
"We have launched a direct flight path between Baku and Alanya. Azerbaijan's "Buta Airways" learnt from "Anadolu Jet"'s experience", Cavusoglu noted.
Anar Kelbiyev
AzVision.az
More about: Turkey Azerbaijan